Cruz proposal could raise some health premiums by 39%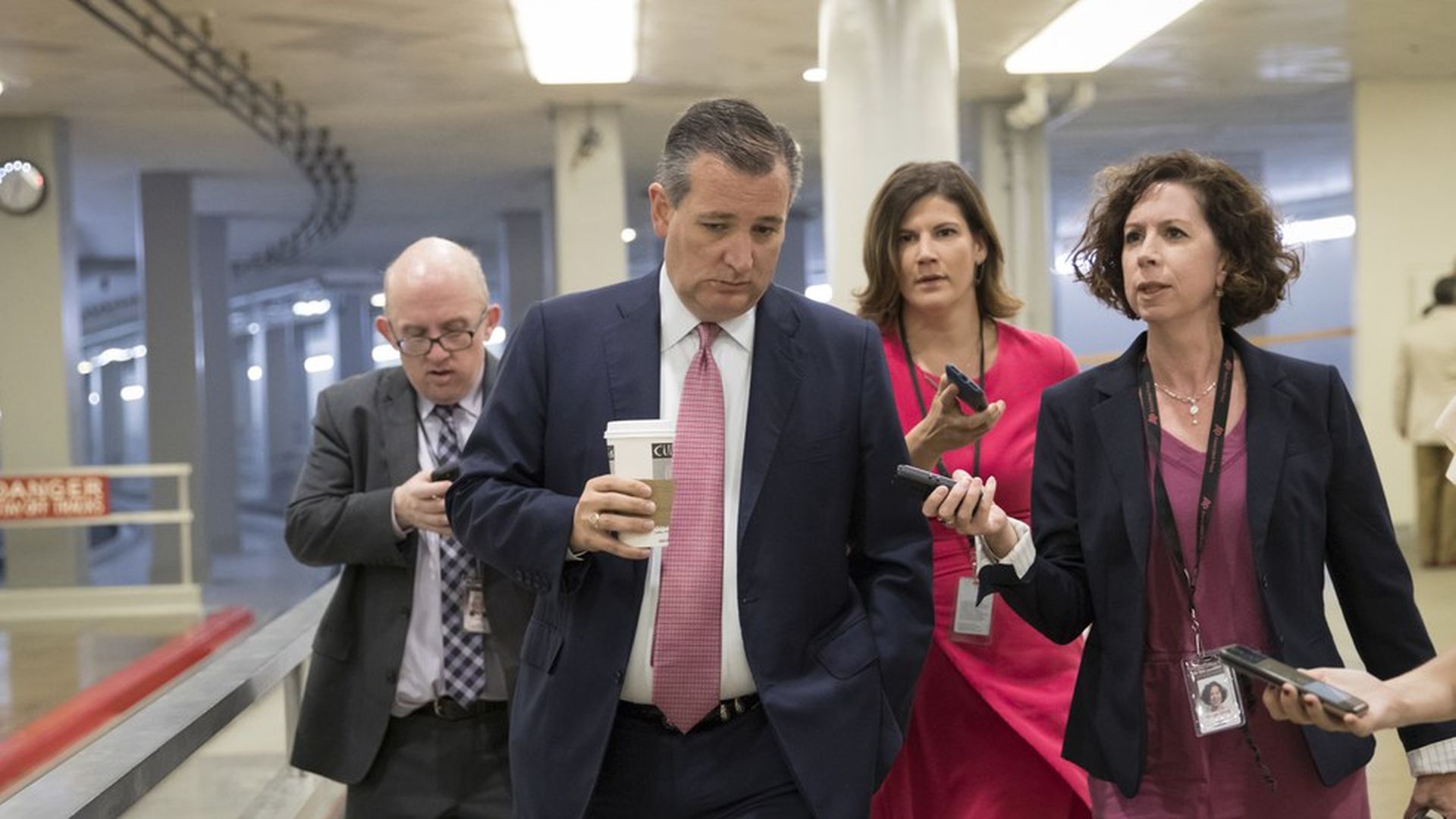 Sen. Ted Cruz wants to lower health insurance premiums, and a new independent analysis says it would do that for healthy people — but not for sick people. The report by Avalere, a consulting firm, says premiums for health plans that meet all Affordable Care Act requirements would be 39 percent higher in 2022 than they'd be if the ACA stays in place. But for a second tier of health plans Cruz would allow — which don't have to meet all ACA requirements — premiums would plunge by 77 percent.
One more thing: 4.1 million fewer people would have health insurance in the individual market, partly because of the rate hikes.
Why it matters: Conservative senators are pushing hard for the Cruz plan, which would let insurers sell health plans that don't meet all ACA requirements as long as they also sell plans that do. The Avalere report concludes that the plan would make health insurance more expensive for sick people, because healthy people would move to the cheaper plans. A Department of Health and Human Services report predicted lower premiums for everyone, but experts have heavily criticized its conclusions.
Go deeper