Could Trump even help Oscar ratings?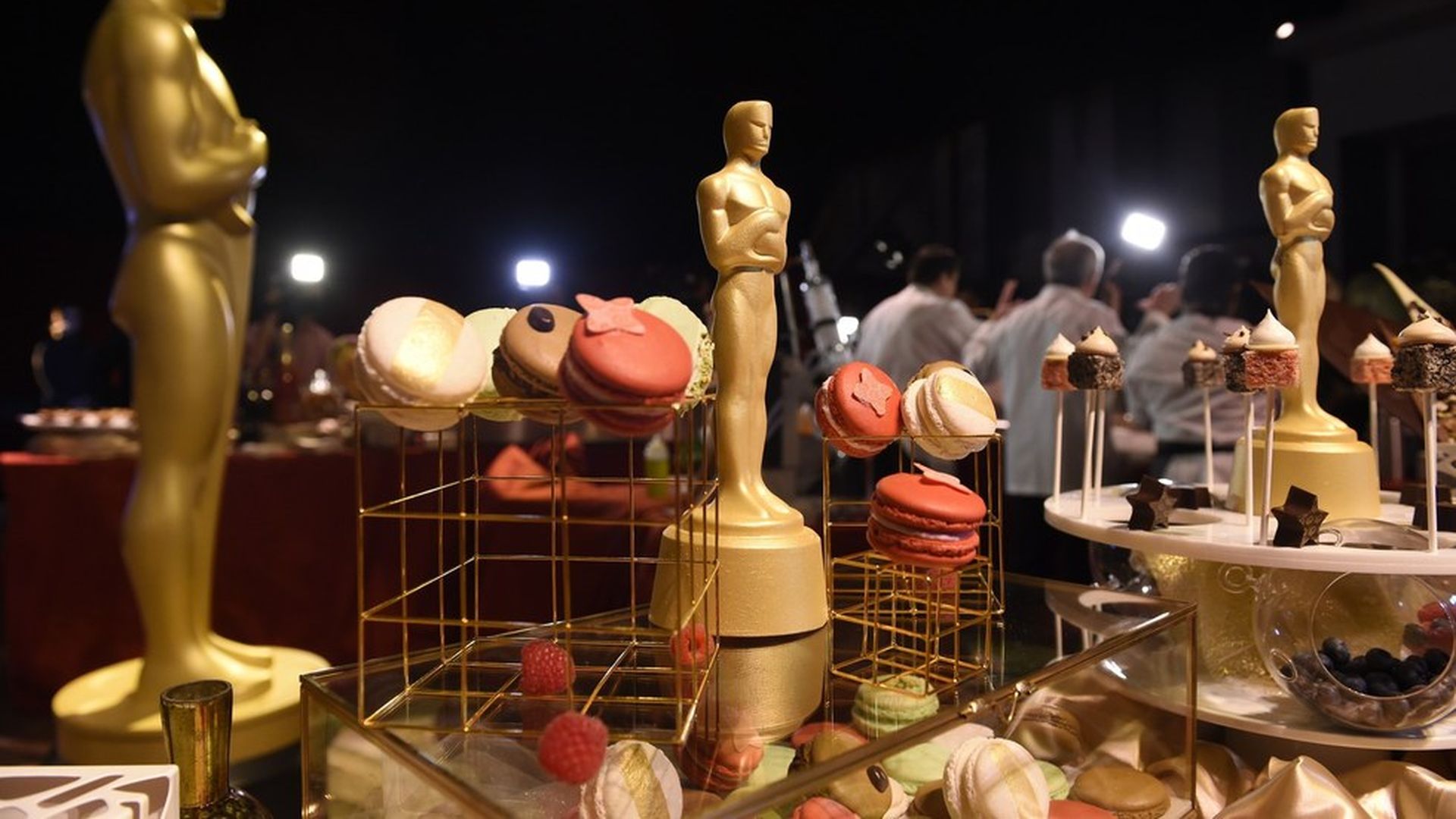 That's the suggestion in an L.A. Times article, "ABC sells all its Oscar ad time; advertisers brace for political speeches," by Meg James: "Some Oscar advertisers, who bought their spots months ago, might be bracing for a furor over politics [during the ceremony, a week from tomorrow], particularly if conservatives decide to tune out. But if the Grammys were any indication, this year's Oscar ratings could be higher than last year when the Academy Awards broadcast attracted 34.4 million viewers, an eight-year low.
Ashwin Navin, chief executive of Samba TV, a data and analytics firm: "Trump has been very good for television ... The politically charged environment has been good for television, including these award shows."
Samba analyzed the Grammys audience for the Grammys and found that about half the 26 million viewers who tuned in didn't watch the show last year. Most of the new viewers were younger.
Gavin: "There is a replacement of the audience going on, and this new base of viewers is paying attention to these issues ... People really care about what Meryl Streep says."
Go deeper