Cornyn bows out of search for new FBI director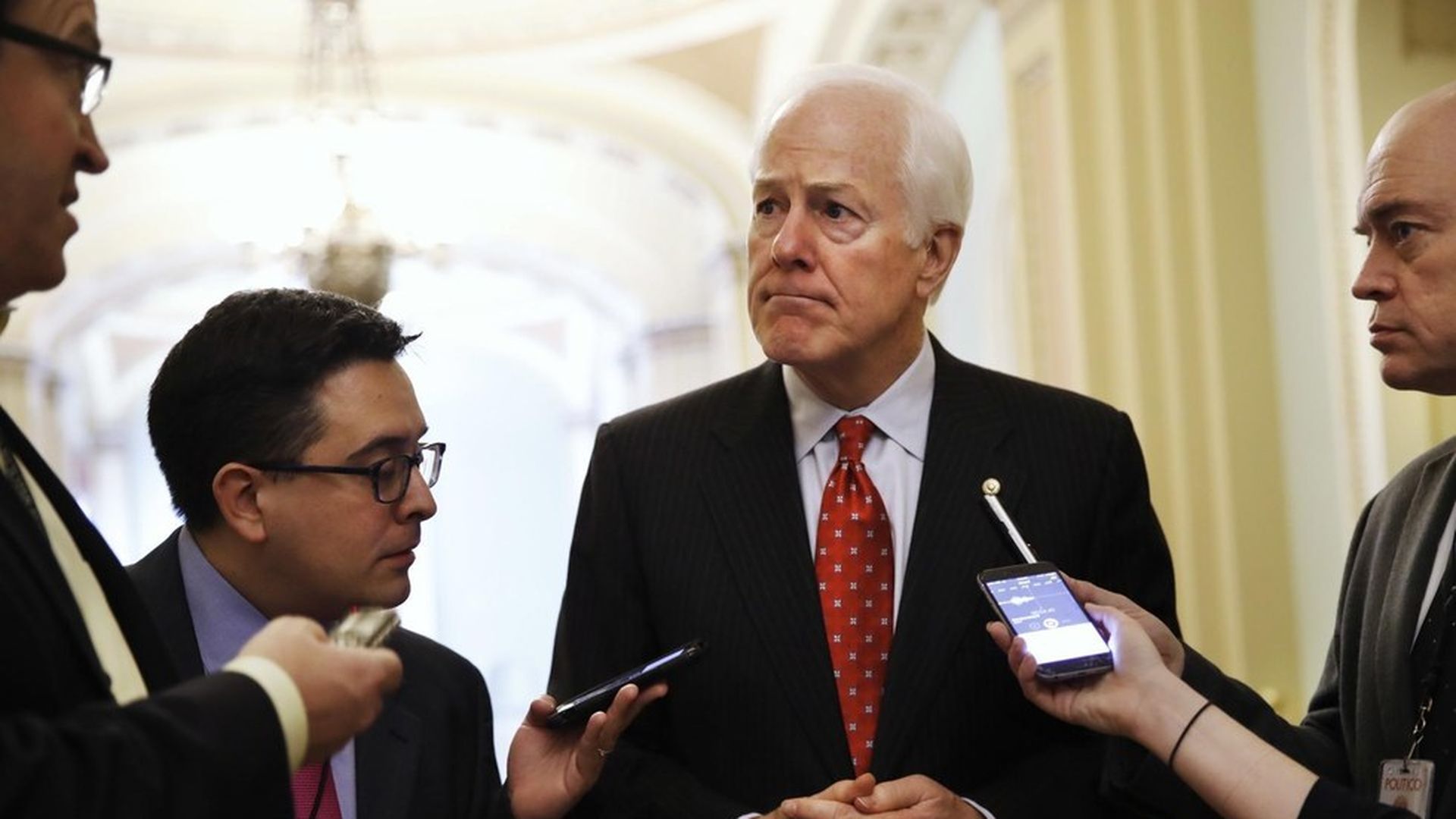 Sen. John Cornyn has taken himself out of the running to be President Trump's pick to replace ousted FBI Director Jim Comey, per a statement from his office:
"Now more than ever the country needs a well-credentialed, independent FBI Director. I've informed the Administration that I'm committed to helping them find such an individual, and that the best way I can serve is continuing to fight for a conservative agenda in the U.S. Senate."
Go deeper