Consumer confidence hits 15-year high
The Conference Board's consumer confidence measure rose to a 15-year high on Tuesday, reflecting Americans high hopes for improved business conditions, a better labor market, and higher pay.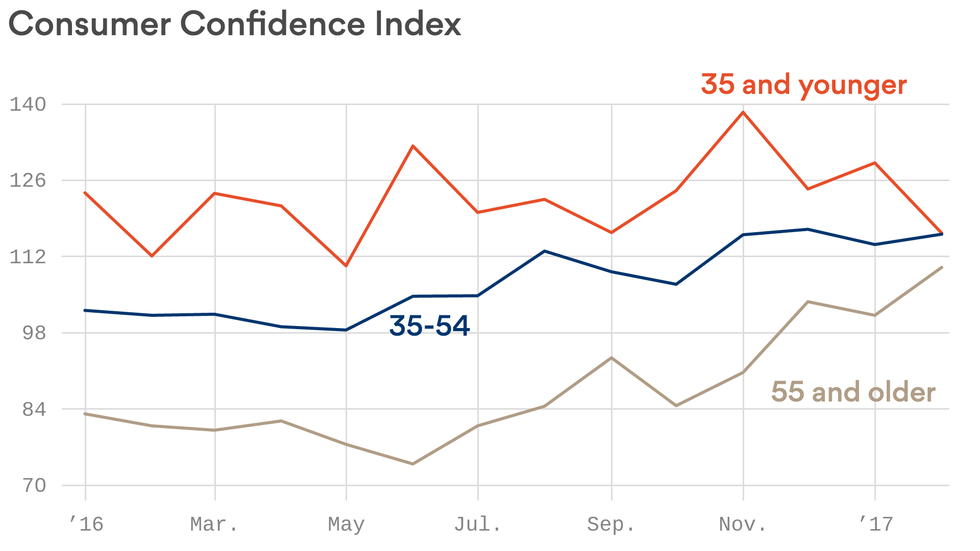 The most important thing: Younger consumers' confidence actually plunged, but was more than offset by a huge jump in among those 55 years and older. Because older folks tend to have much more wealth in the stock market, it makes sense that their confidence is rising faster. But the rise has been so dramatic that one must conclude that there's a political dimension to these trends as well. The difference in changes to consumer confidence perfectly matches the age divide between Trump voters and Clinton voters. It's not views of economic fundamentals that drives opinions on politics, but the other way around.
Go deeper