Conservative group wants WH focus on tax reform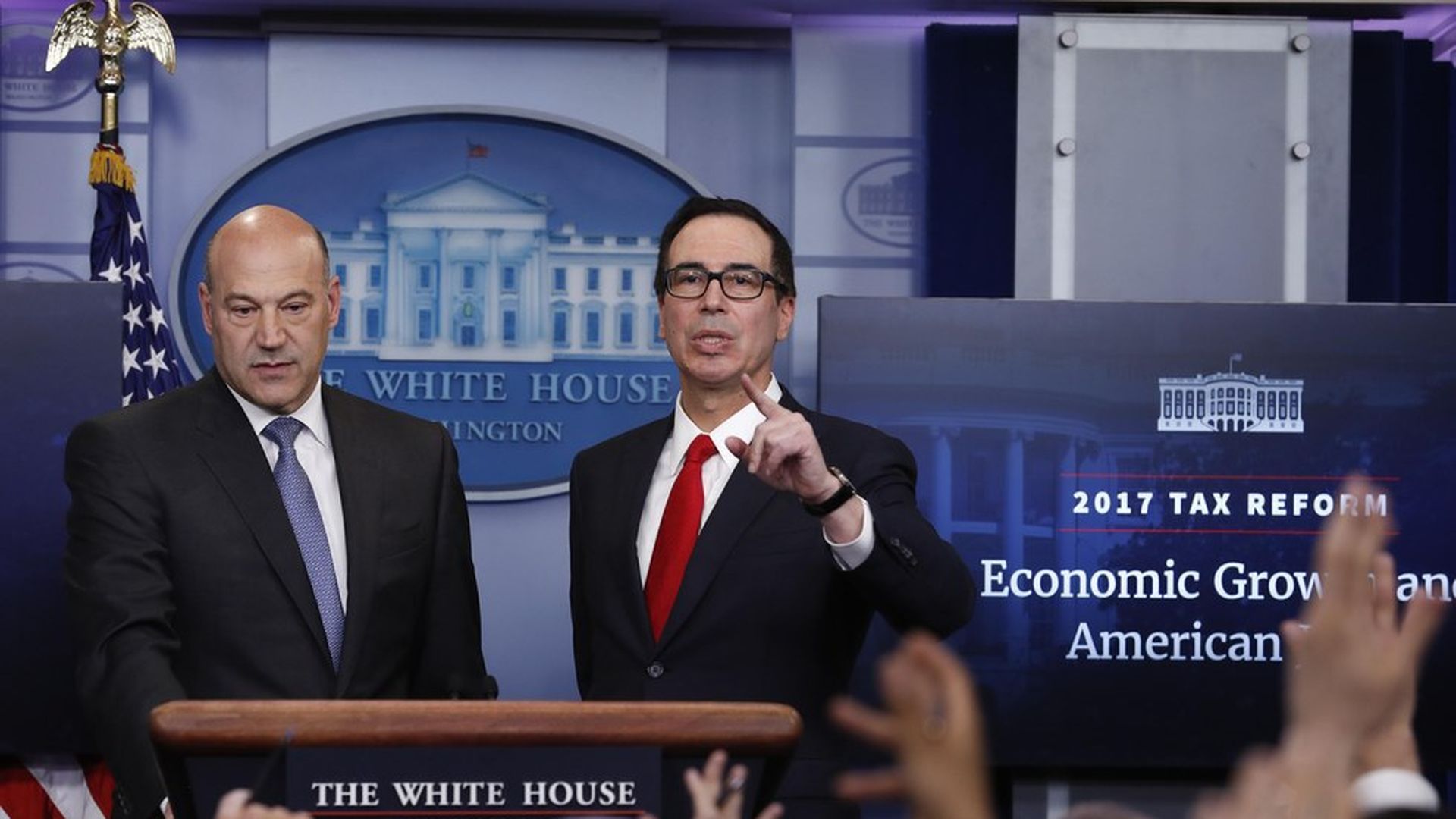 Americans for Prosperity President Tim Phillips said "now is the critical moment for transformative tax reform ... so we are encouraging members and the administration to go all-in on this and get a major piece of legislation passed in 2017." But Republicans are now stuck dealing with tax reform and health care at once, with an expected vote on the Graham-Cassidy bill next Wednesday — during the same week the admin is supposed start their tax reform rollout.
Go deeper: The Graham-Cassidy bill could delay tax reform if the admin decides to push the tax rollout to the first week of October, devoting time (and attention) to health care this month.
Go deeper