Conservative group wants more details from Trump's tax plan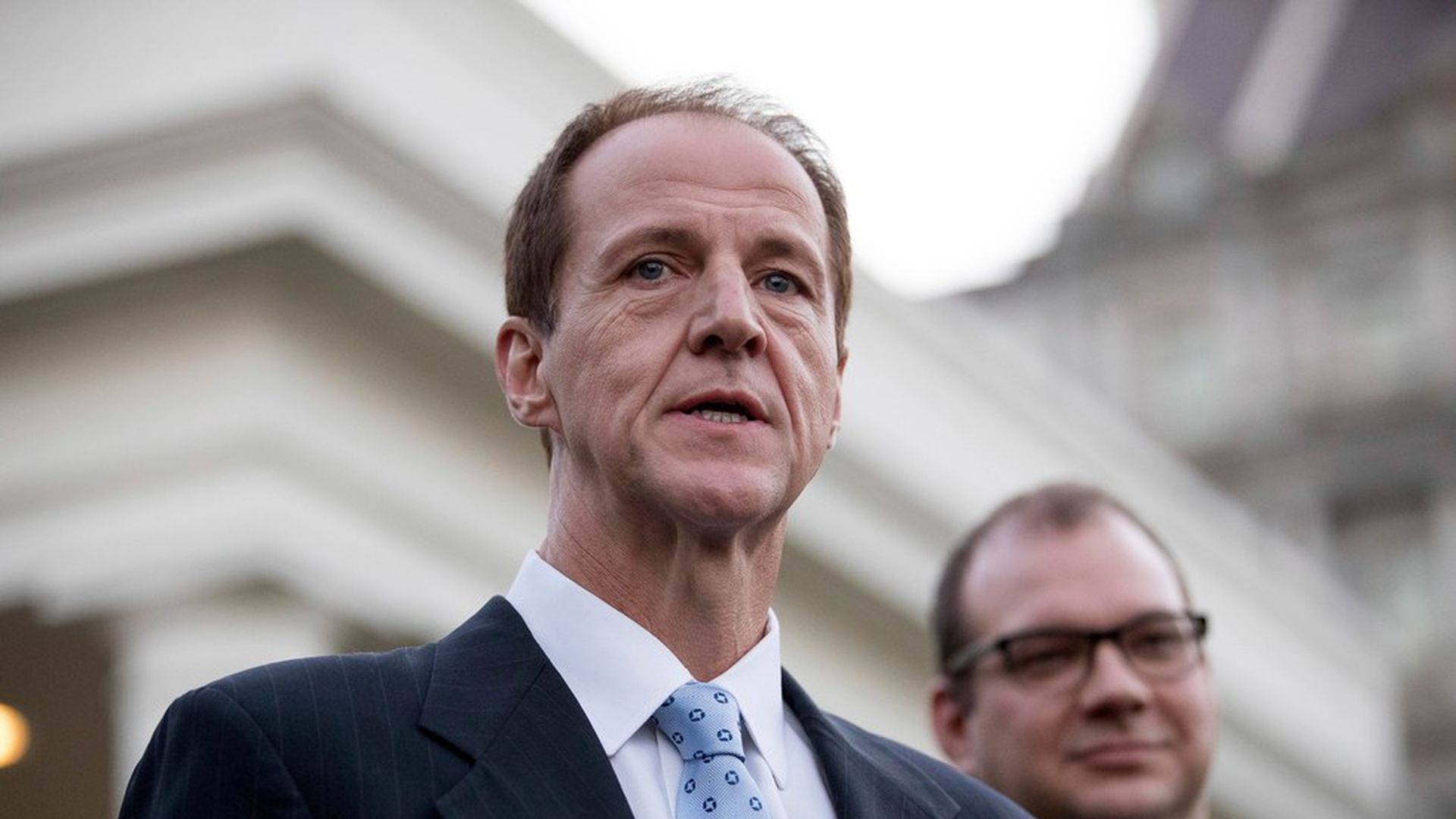 Americans for Prosperity, the conservative group founded by the Koch brothers, pushed for a fairer and simpler tax code to "unrig the economy" today at a press conference. And while they're largely supportive of the administration's plan so far, there are a few key things they need to see before signing on.
Between the lines: AFP hopes the administration will achieve complete tax reform, but Trump has shifted his messaging from "reform" to simply tax "cuts." As more details about the administration's tax plan comes out, AFP says they will do a full analysis on the plan and how it aligns with their interests.
Here's what AFP wants according to President Tim Phillips:
Eliminate cuts for the wealthy: "One of the keys is making sure that the carve outs and the deductions that overwhelmingly favor the wealthy ... are torn away [and] pushed aside," Phillips said. "We are anxious and ready to see more details on that ... and we think it's going to [get done]."
Hard sell: Phillips predicted one challenge for the administration's tax plan will be addressing the special interest groups. "There are a lot of special interest groups out there that are going to try to protect provisions that favor their particular industry. [W]e're calling on the administration to do what's best for the entire country by lowering the flattened rates for everyone and simplifying this code."
Bottom line: "Go big with the cuts, the growth is going to take care of the rest. If they go bold, if they follow through on some of what has been leaked from many sources, we are going to throw the full weight of our activist army behind them." And if not, AFP says they will "stand with the American people."
Go deeper: Top White House and GOP leaders have agreed to raise the lowest individual tax rate from 10 to 12%, paired with doubling the standard deduction. And inside Trump's plan to lower the tax rate for the wealthiest Americans.
Go deeper