Confederate-praising outsider nearly wins GOP nomination for Virginia gov.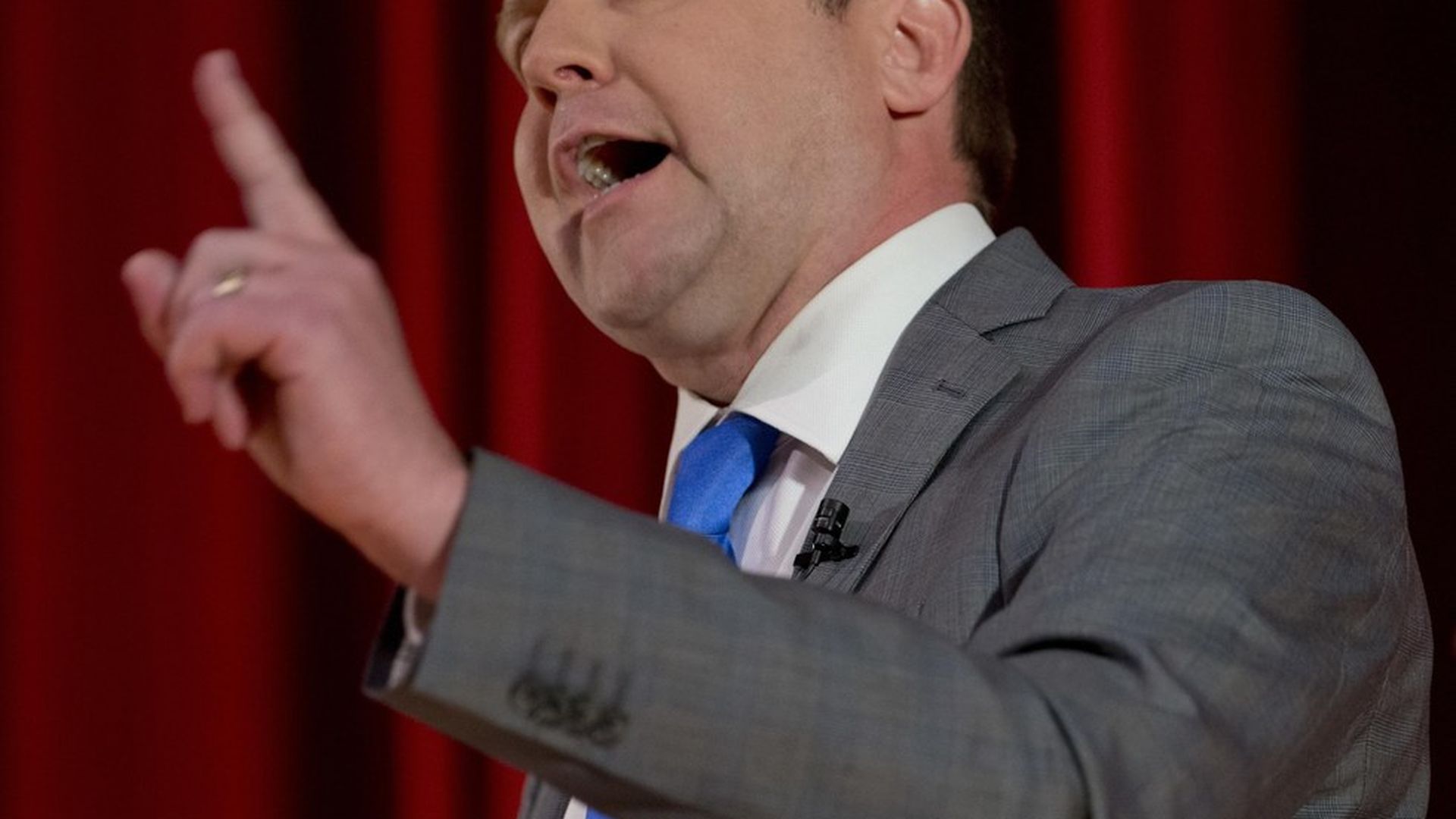 Lt. Gov. Ralph Northam beat former congressman Tom Perriello handily Tuesday night to become the Democratic nominee to replace Terry McAuliffe as Virginia's governor.
In a surprise twist, the closer race was on the Republican side as Ed Gillespie, the former RNC chairman and senior George W. Bush aide, only beat Corey Stewart by some 4,000 votes — a one point margin. Stewart served for a time as Donald Trump's campaign chairman in Virginia, and is perhaps best known for controversial comments like this:
Two days before the election he filmed a video praising a Confederate general as one of his personal heroes.
The Democratic race was viewed as something of a proxy war within the party, as Northam was backed by most of the big names in Virginia politics but Perriello received endorsements from Bernie Sanders and Elizabeth Warren.
As NBC News' Mark Murray points out, "Perriello tried to start out as the anti-Trump candidate. But Northam quickly neutralized that with 'narcissistic maniac,'" (a reference to a line about Trump in one of Northam's campaign ads).
One big thing: Turnout. Nearly 200,000 more Democrats voted than Republicans — it's clear which party is more energized.
Smart take, via the NYT"s Alex Burns: "Stewart's showing against Gillespie will probably weigh on the minds of mainstream GOPers thinking about that Senate race vs. Kaine in 2018"
Go deeper