Color Genomics aims to meld tech smarts with medical mindset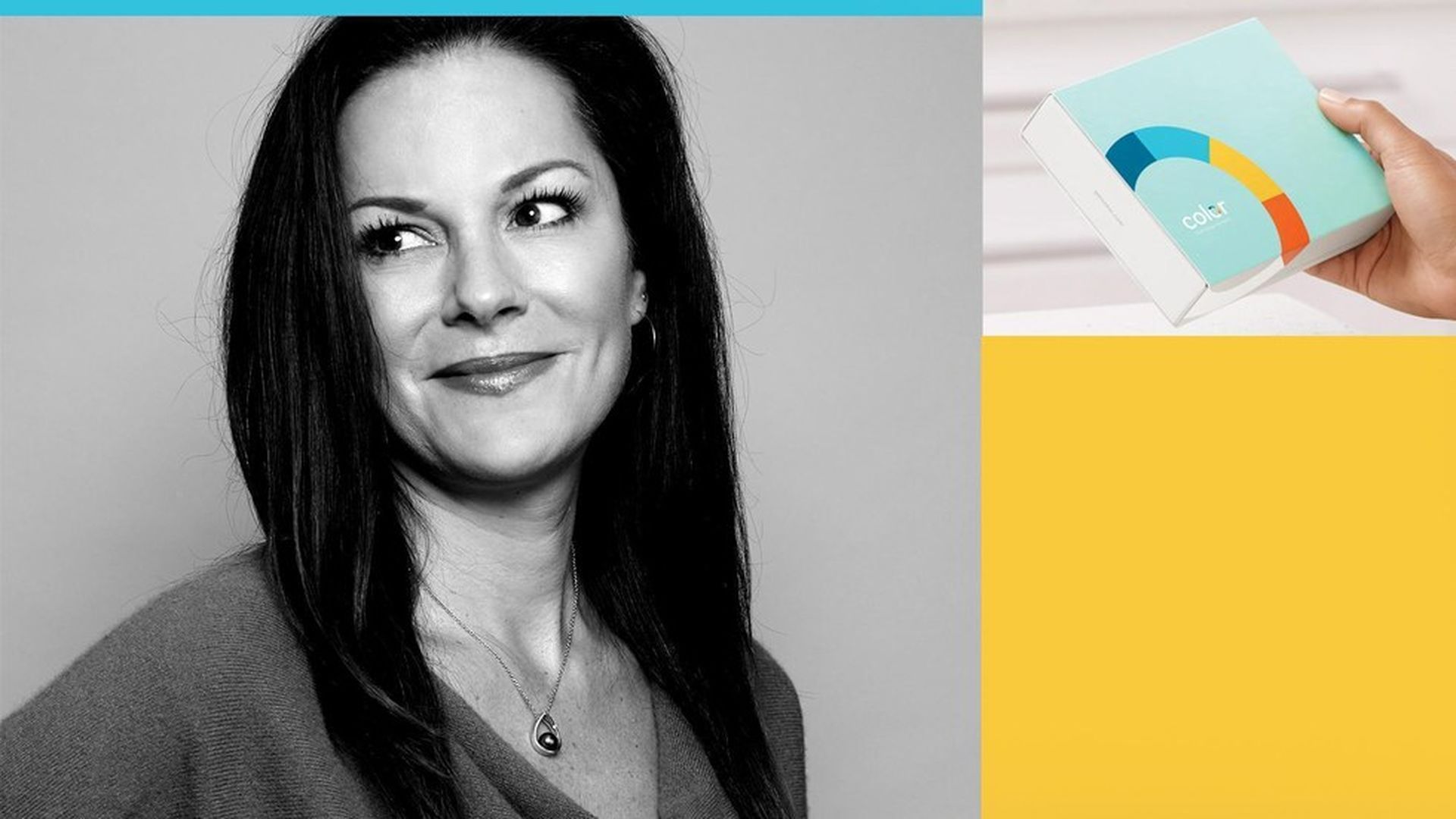 As chief medical officer for Color Genomics, Jill Hagenkord sees her job as harnessing the smarts of the tech industry while explaining some of the practical realities of the health care field.
"I feel sometimes like I am the grown up in the room," Hagenkord, who previously worked at 23andMe, told Axios. "I try to show them where the bumpers are, where the big bright lines are... I help them pick their battles...There's conventions you can break and then there's laws you can't break."
Under the hood: Color, which offers a $249 test to help people understand their risk for genetically tied breast, colon and ovarian cancers, has tapped an array of Silicon Valley talent, including recent hires from Fitbit and Twitter. While its labs are fully credentialed, the company isn't looking for insurers to pay for its test. Instead, the company has tried to reach a price where consumers or their self-insured employers are willing to foot the bill.
Here are a few more key points from our interview:
Why genetic tests for cancer: Until recently, genetic testing was done only on sick people, or those who knew themselves to be a high risk. But, a mutated gene like BRCA can raise a woman's risk of getting breast cancer to 80 percent from the typical 10 percent. And the latest technology makes it affordable to test for that, and other genetic markers. "Everyone really should be screened."
On regulators: "Everybody is pushing FDA to modernize. That's like watching grass grow."
Next for Color: The company is looking to test for other diseases, things like a genetic predisposition to high cholesterol. Getting those rare people on drugs early could clearly save lives, while a broader conversation is needed even for those without a genetic link. "We've studied this to death," Hagenkord said, adding that nonetheless 60 percent of people supposed to be on statin drugs are not taking them and half of people go off the drugs in the first six months.
Go deeper