Climate fight teed up in House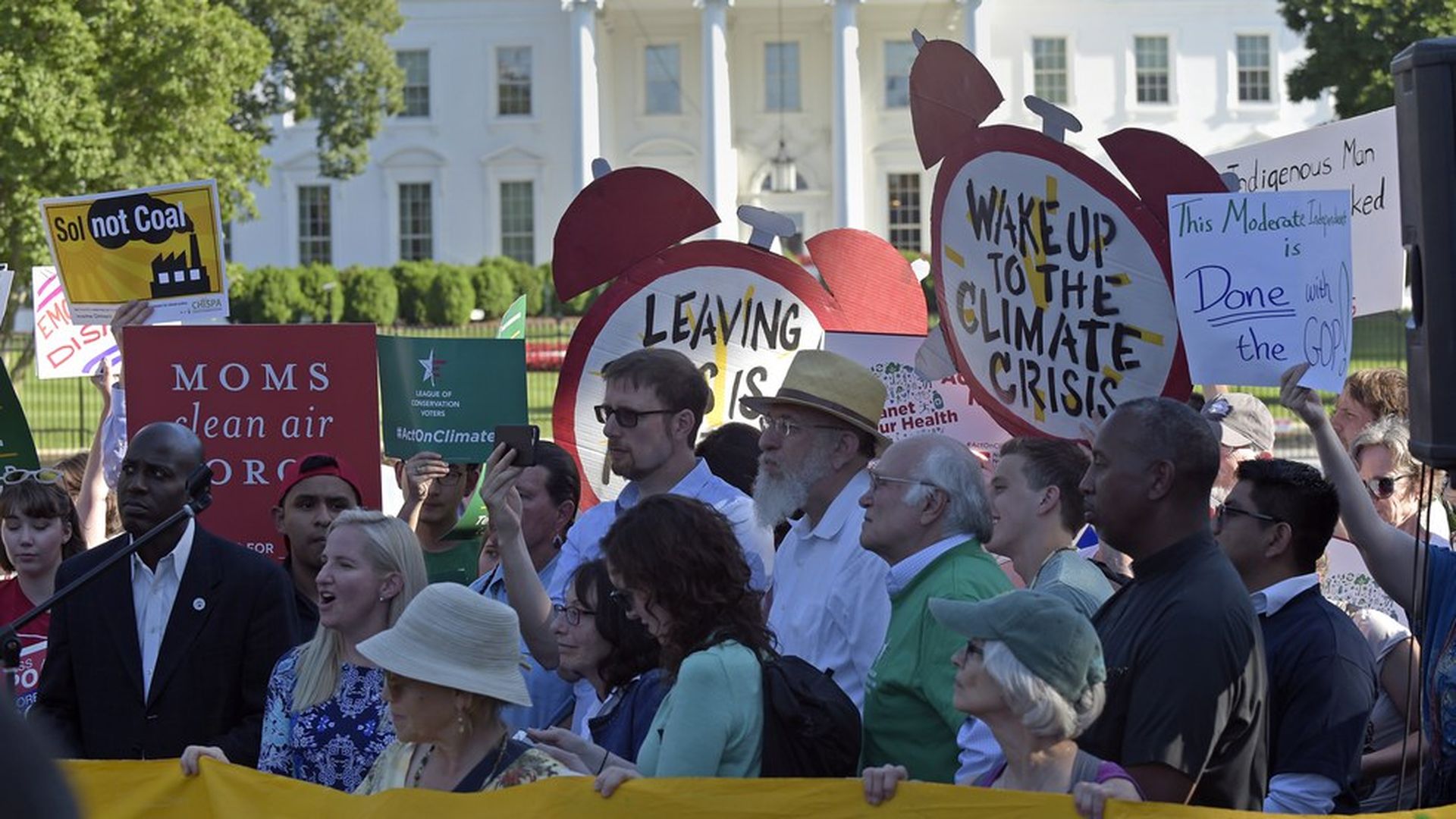 The House Rules Committee laid the groundwork for a House floor fight over the threat of climate change. After midnight, the panel announced more of the amendments for the National Defense Authorization Act for Fiscal Year 2018 that will be debated on the floor, including one on climate change.
Why it matters politically: The attempt to strike the climate provision will test the posture of Republicans who have become more vocal about addressing the dangers of global warming.
On the list: One of the amendments is an attempt by two GOP lawmakers — Reps. Scott Perry and Ken Buck — to strike a provision in the NDAA that recognizes climate change as a "direct threat" to the national security of the U.S., one that is "impacting stability in areas of the world" where the military operates and where "strategic implications for future conflict exist." The defense bill also notes the threat to military installations from rising seas, wildfires, and other climate conditions.
It requires a new Defense Department study on the vulnerabilities of bases and "combatant commander requirements" over the next 20 years.
If it comes to a roll call vote: Watch the votes of GOP members of the bipartisan Climate Solutions Caucus, which now counts 24 GOP members, according to the Citizens' Climate Lobby, an advocacy group which tracks the membership.
Go deeper