Civil war looms over Venezuela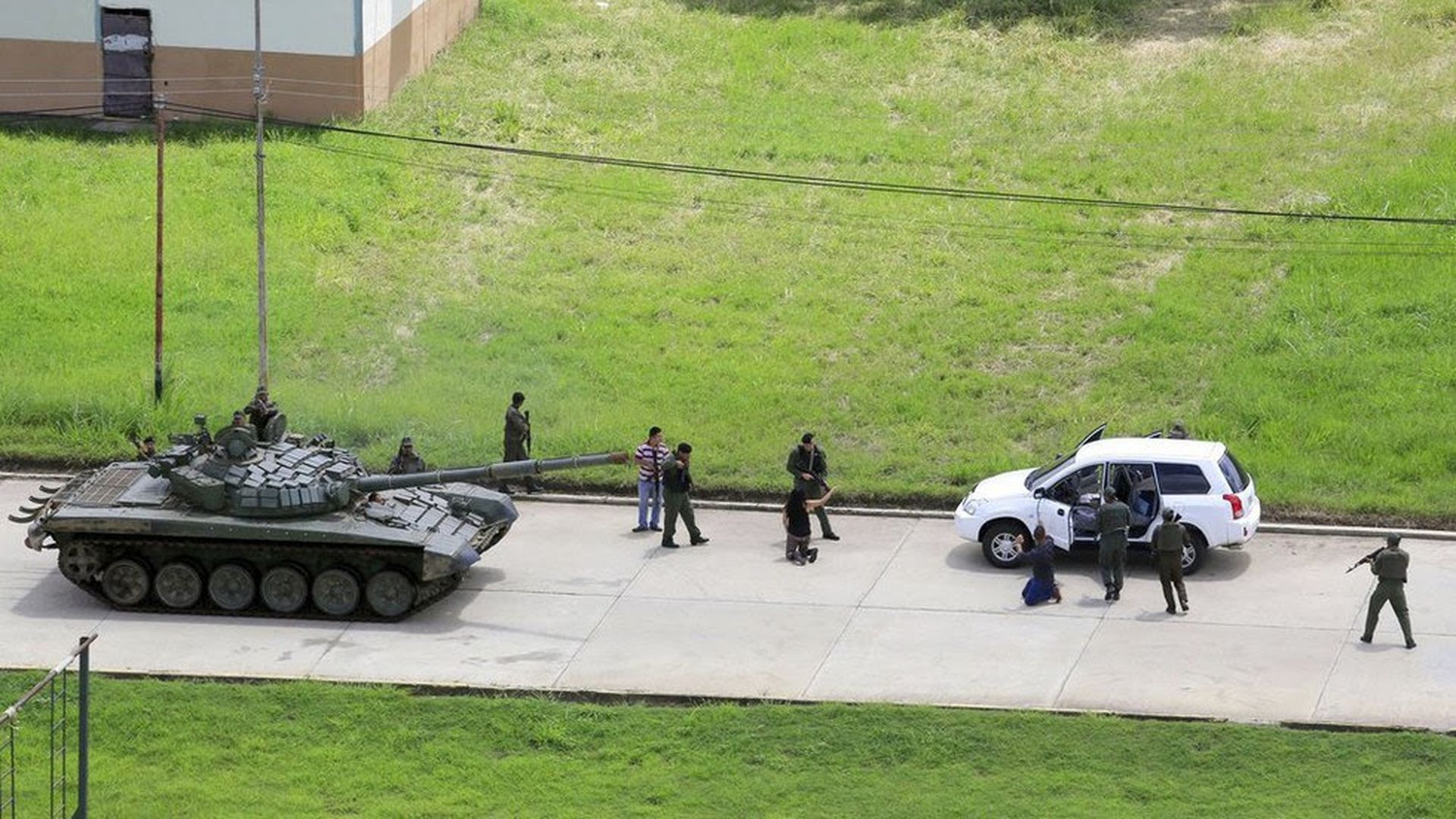 "Specter of coup, surge in violence haunt Venezuela," per Reuters: "Venezuela appears to be sliding toward a more volatile stage of unrest after anti-government forces looted weapons during a weekend raid on a military base and frustration over what some see as an ineffectual opposition leadership boils over."
"[A]nalysts have ... spoken of the threat of a low-intensity civil war in Venezuela barring some reversal in the country's current decline."
"In what could be a harbinger of more violent tactics by protesters, an improvised explosive device wounded seven police officers on motorbikes during the election of the constituent assembly on July 30."
Go deeper