Christie's day in the sun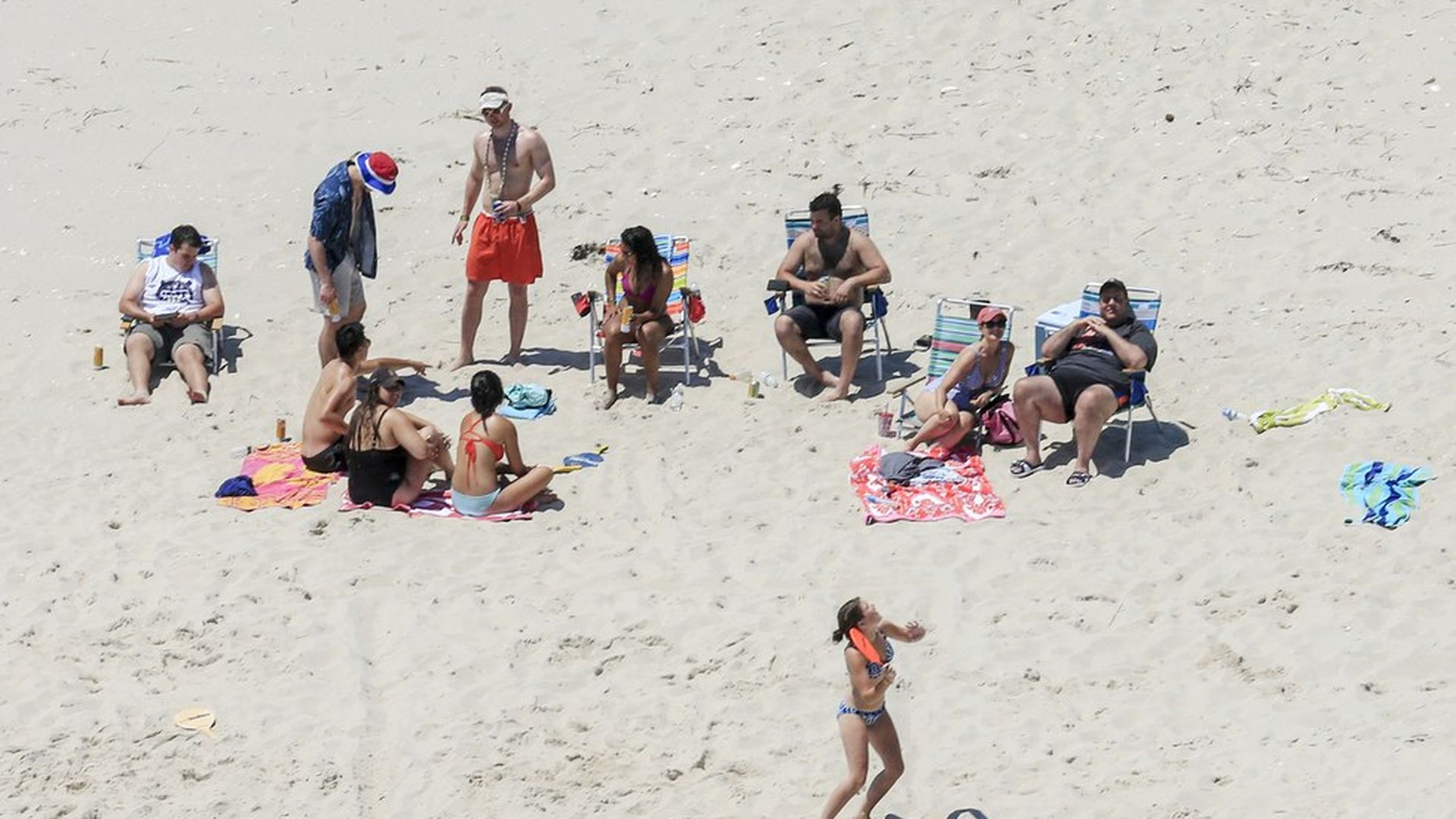 New Jersey Gov. Chris Christie's 4th of July weekend has been pretty rocky, or at the very least sandy. He woke up to a photo on the front page of the Newark Star-Ledger showing him lounging on the beach under the headline, "Gov. soaks up sun on beach he closed."
In a press conference about the budget impasse that led Christie to close the state beaches, he was asked if he got any sun. He replied that he hadn't, because he was working.
Christie mocked the Star-Ledger's story: "What a great bit of journalism ... They actually caught a politician being where he said he was going to be ... I am sure they will get a Pulitzer for this one."
Christie's Lt Gov. and running mate: "It's beyond words. If I were gov, sure wouldn't be sitting on beach if taxpayers didn't have access to state beaches."
Go deeper