China's Xi heartened by Tillerson meeting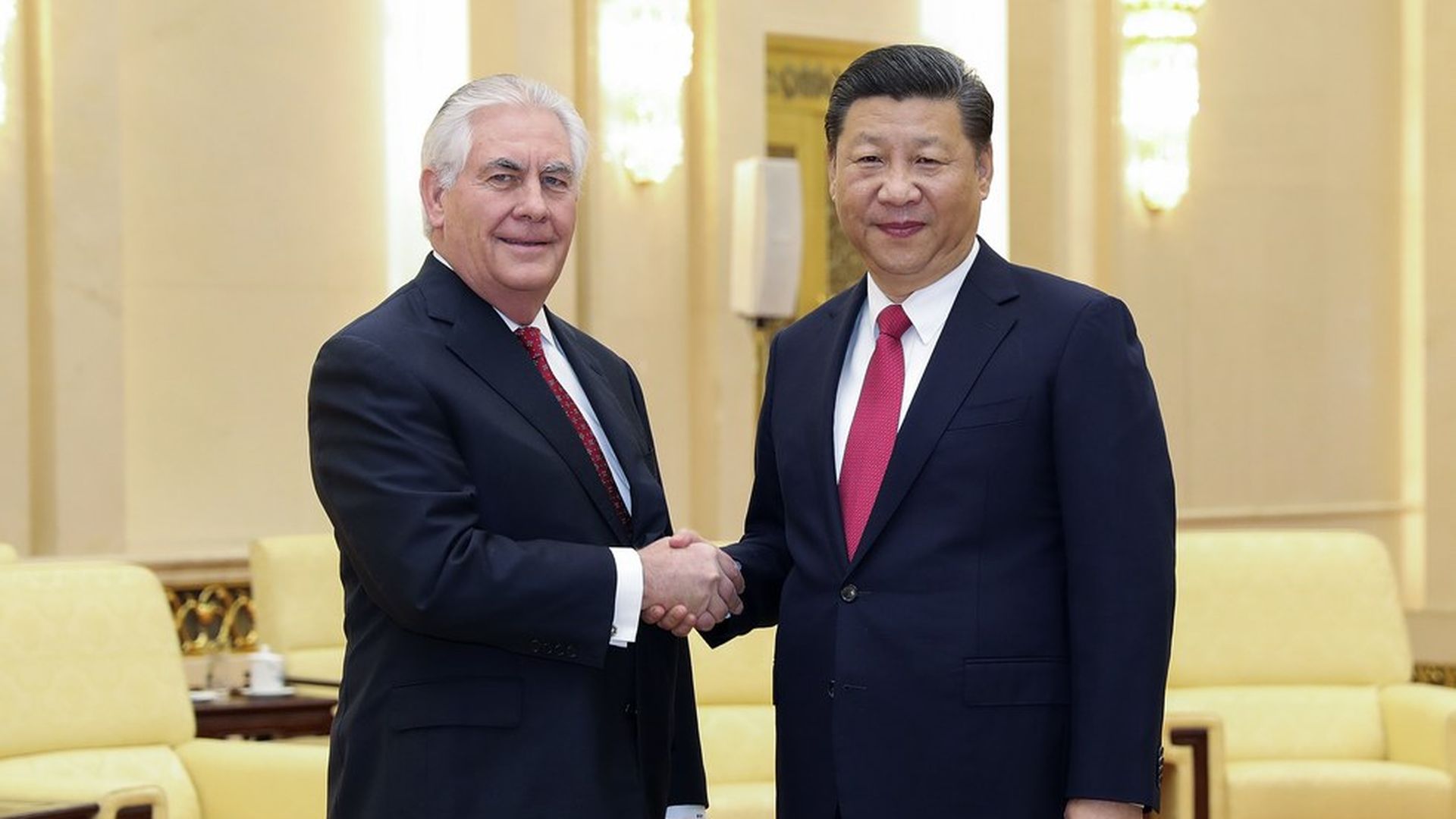 Secretary of State Tillerson met with Chinese President Xi on Sunday morning and the two pledged to cooperate on key issues, most notably North Korea.
President Trump has antagonized China for months, challenging the One China policy and issuing critical tweets as recently as Friday.
Based on comments this morning from Xi, China is viewing the Tillerson meeting - the highest-level sit down yet between the sides - as a sign the administration ultimately wants normal ties with China:
We are both expecting a new era for constructive development
What's next: Xi and Trump are expected to meet next month. Xi said they had spoken several times by phone.
Go deeper