China refuses to stop exporting oil to North Korea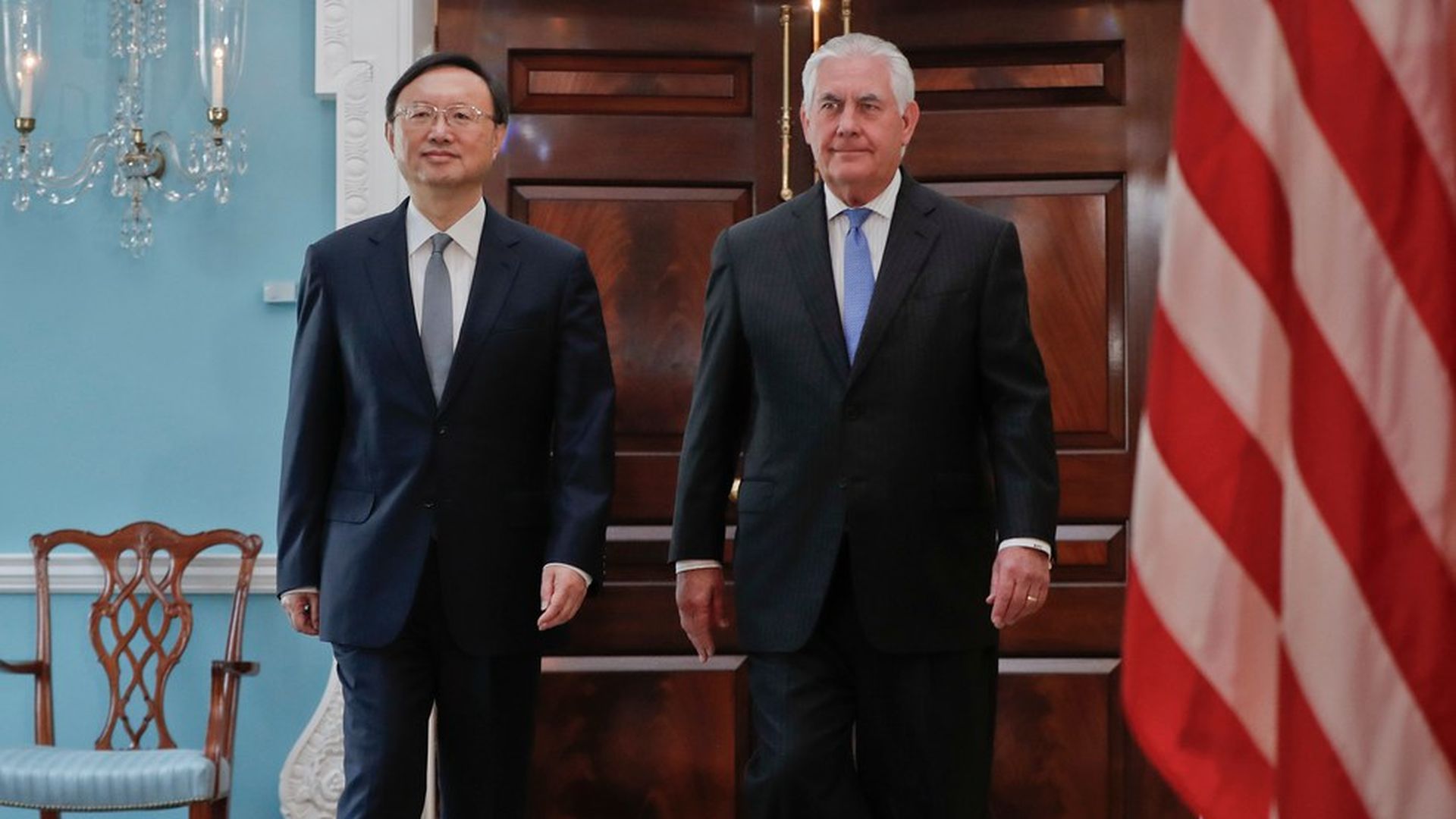 China refused U.S. Secretary of State Rex Tillerson's demands to cut off North Korea's oil supply in an attempt to discourage Kim Jong-un from pursuing nuclear weapons, Bloomberg reports. Yesterday, National Security Adviser H.R. McMaster said at a White House briefing yesterday that the U.S. is "out of time" with North Korea.
China's U.S. ambassador, Cui Tiankai, said the U.S. "should be doing more, much more than now, so that there is real effective international cooperation on this issue."
Tiankai also said China would implement the U.N. Security Council resolutions, but "no more, no less."
This came hours after North Korea fired a missile over Japan.
China is a primary oil exporter to North Korea, and Trump has expressed frustration with China for not being hard enough on them.
Go deeper