Charity orgs don't want to host banquets at Mar-a-Lago anymore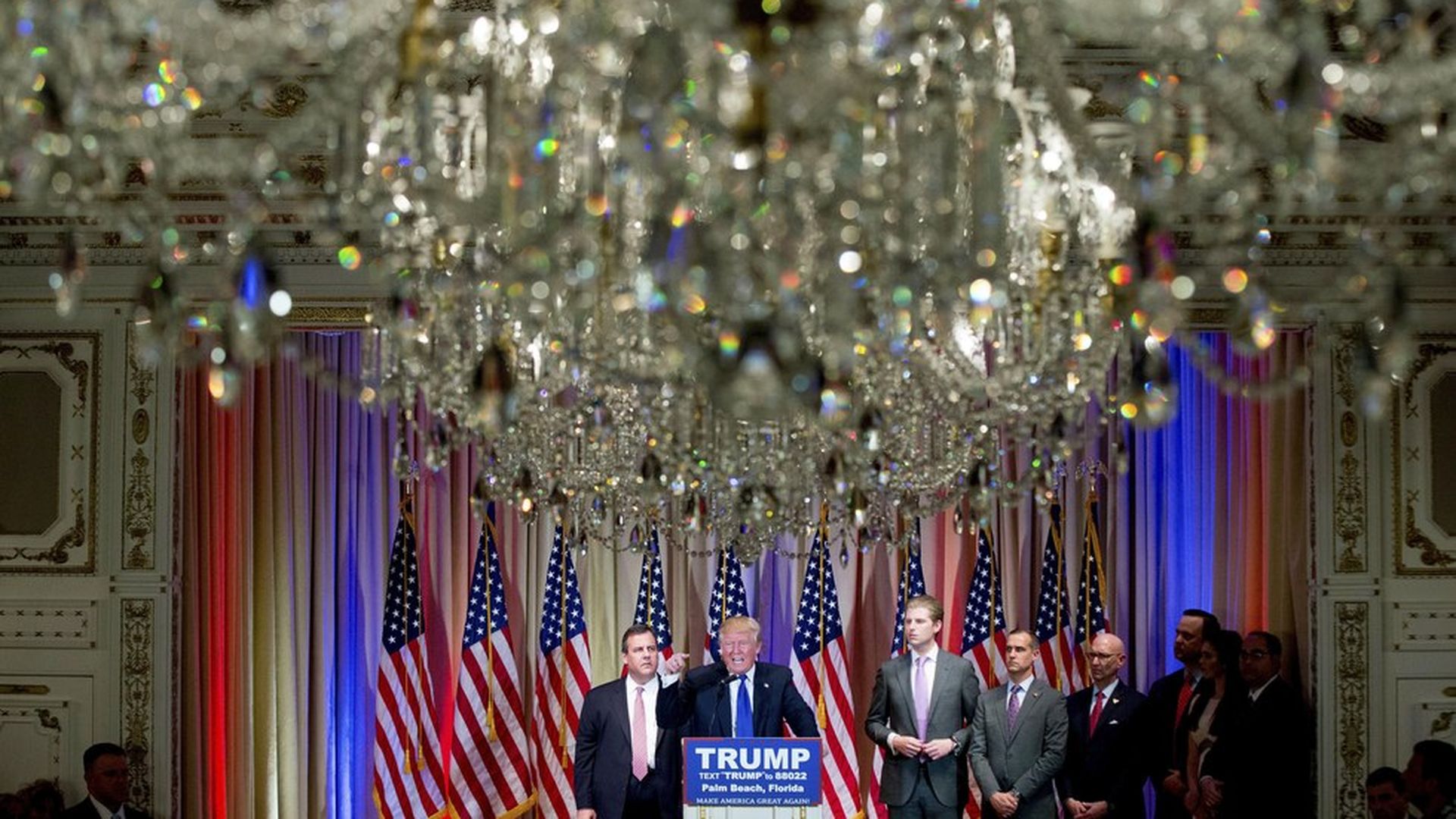 A new analysis by the Washington Post found that Trump's Mar-a-Lago club has consistently booked fewer charity banquets and events since his campaign announcement than in the seven years before. In 2014-15, just before he ran for office, Mar-a-Lago hosted 52 events — this year they've booked 25.
It's not like they're boycotting President Trump; one charity organizer said, "The decision was based on the disruption on getting into Mar-a-Lago, because of all the security and hassle."
Why it matters: WashPost found these charity banquets accounted for nearly half of the resort's $21 million annual revenue last year. They predict this could be the club's lowest season for charity rentals in nine years, meaning a key part of the Trump Organization could take a significant financial hit ("hundreds of thousands in lost revenue") — not a financial gain, as some might have predicted more guests would book now that he's president.
Go deeper