Catalan president calls for negotiations with Madrid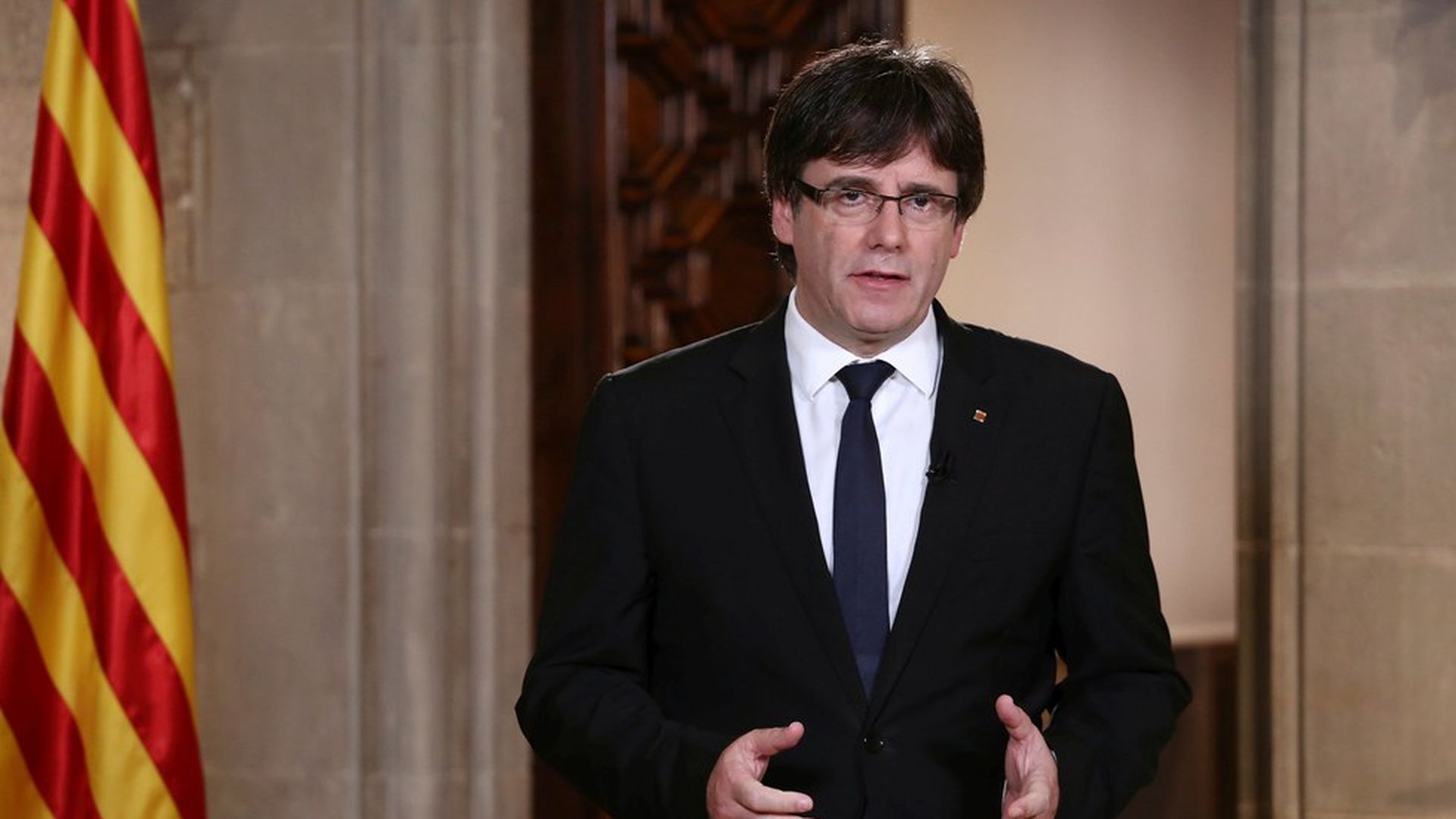 Catalonia's President Carles Puigdemont said last night that he wants to reach a negotiated settlement with the Spanish government, calling on King Felipe VI of Spain to push for open dialogue rather than endorsing the "catastrophic" approach by Prime Minister Mariano Rajoy, per the New York Times.
Why it matters: Clashes between Catalonia and Madrid came to a head this weekend when Catalonia held their independence referendum despite the Spanish government declaring it illegal. Officials claimed the results revealed that 90% of voters backed secession. Meanwhile, Rajoy has insisted that before any negotiations can move forward, Puigdemont must abandon his independence plan and respect Spain's constitutional unity, something the Catalan leader has shown no intention of doing.
Go deeper