Canada has serious concerns with Trump's trade policy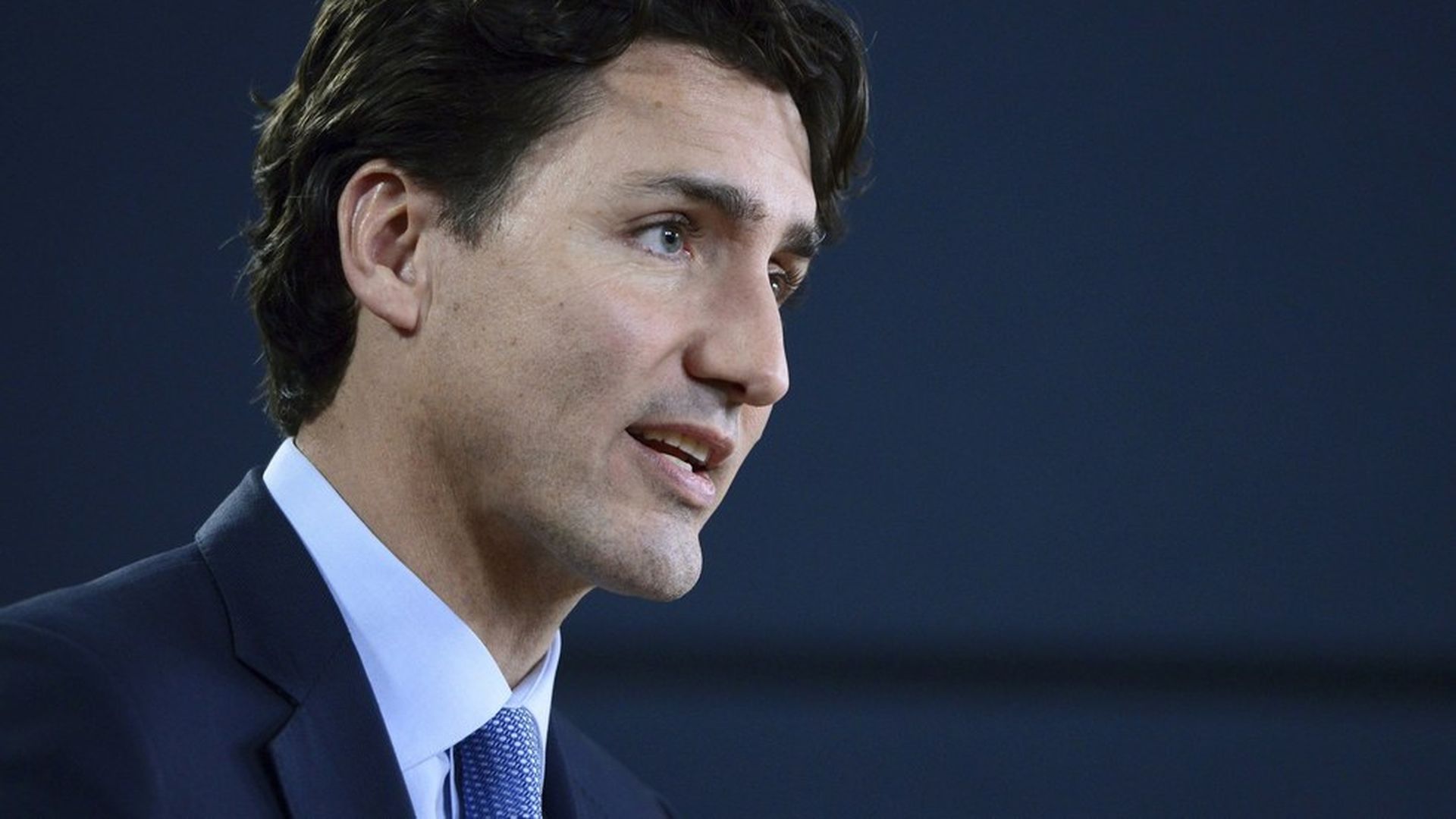 Starting today, Canadian Prime Minister Justin Trudeau is leading a two-day retreat with his Cabinet focused on how to handle Trump's trade policy — particularly his vow to renegotiate NAFTA. Canadians are worried changes could damage their economy. Here are some details on the retreat, via Reuters:
Jared Kushner, Trump's son-in-law, will travel to Calgary, Alberta, where the retreat is taking place.
Stephen Schwarzman, CEO of investment firm Blackstone Group and leader of a panel of business leaders advising trump, has also been invited to address the retreat on Monday.
Why this matters: The retreat shows that Canada has serious concerns about Trump's trade policy, and Kushner's visit shows the importance placed on it by the Trump administration.
Go deeper