Campbell Soup CEO leaves council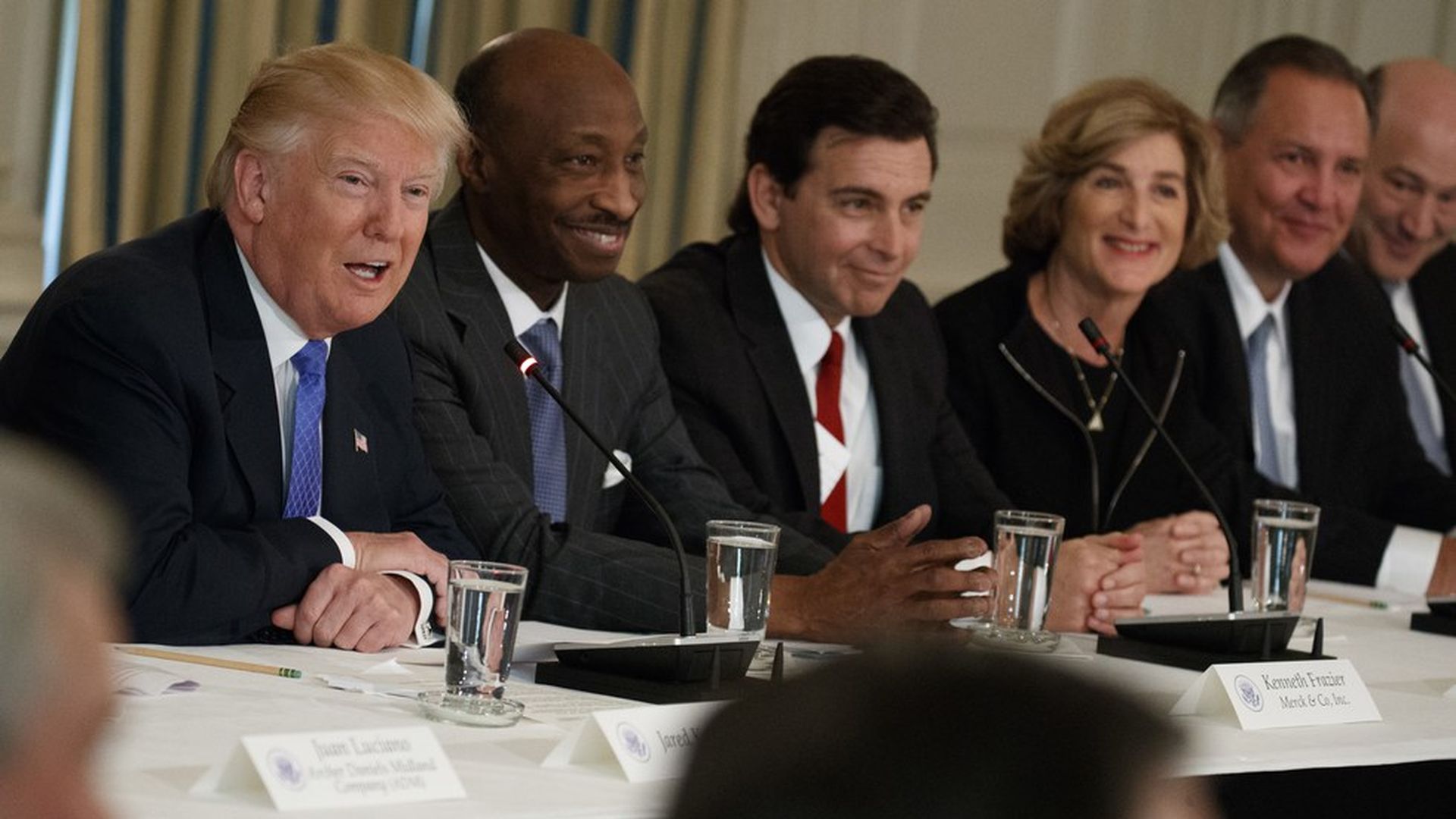 Minutes after 3M CEO Inge Thulin announced his resignation and Trump's Strategic and Policy Council announced it would disband amid Charlottesville chaos, Campbell Soup CEO Denise Morrison is also leaving the Manufacturing Council, per CNBC. The Manufacturing Council has lost 9 members since Monday.
The statement: "Racism and murder are unequivocally reprehensible and are not morally equivalent to anything else that happened in Charlottesville ... I believe the President should have been — and still needs to be — unambiguous on that point."
Go deeper