California wildfires could leave "smoke taint" in wine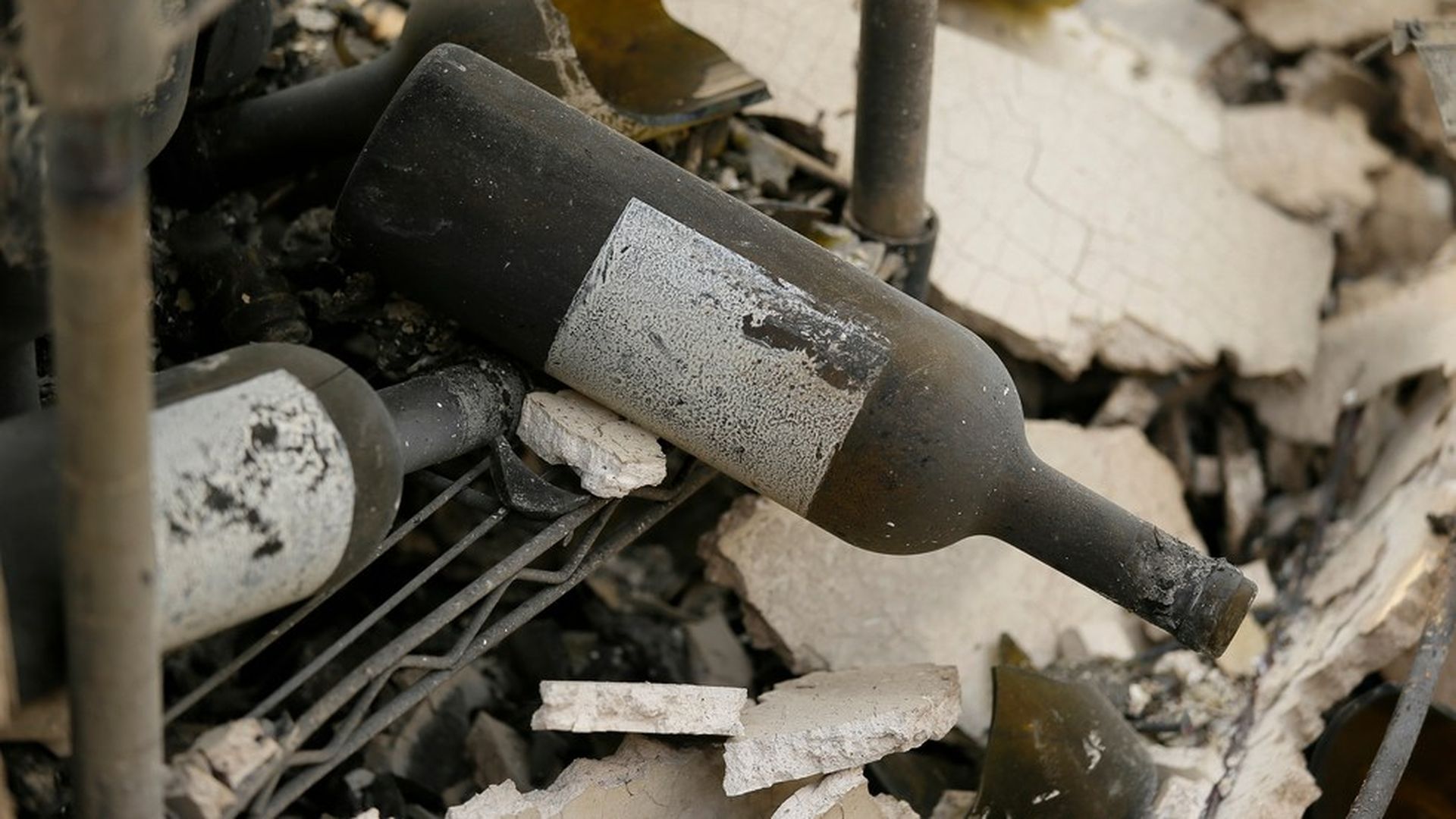 Wines in Northern California wine country could have "smoke taint," according to USA Today, which could leave flavors like "bacon," "campfire," and "ashtray" behind.
Why it matters: While USA Today reports that it's too early to say with certainty how much of the wine from the 2017 crop will be impacted, a sommelier in Reno said "the vines have no other choice" but to breathe in the smoke.
But: A fine wine executive, Kevin Riley, told USA Today that consumers "should not assume an automatic rise in wine prices next year as a result of the wildfires." And, after the California wildfires in 2008, smoke taint in wine country "was evident, but it wasn't so off-putting it was unsellable."
Go deeper