California legislators unveil new plan to fight the border wall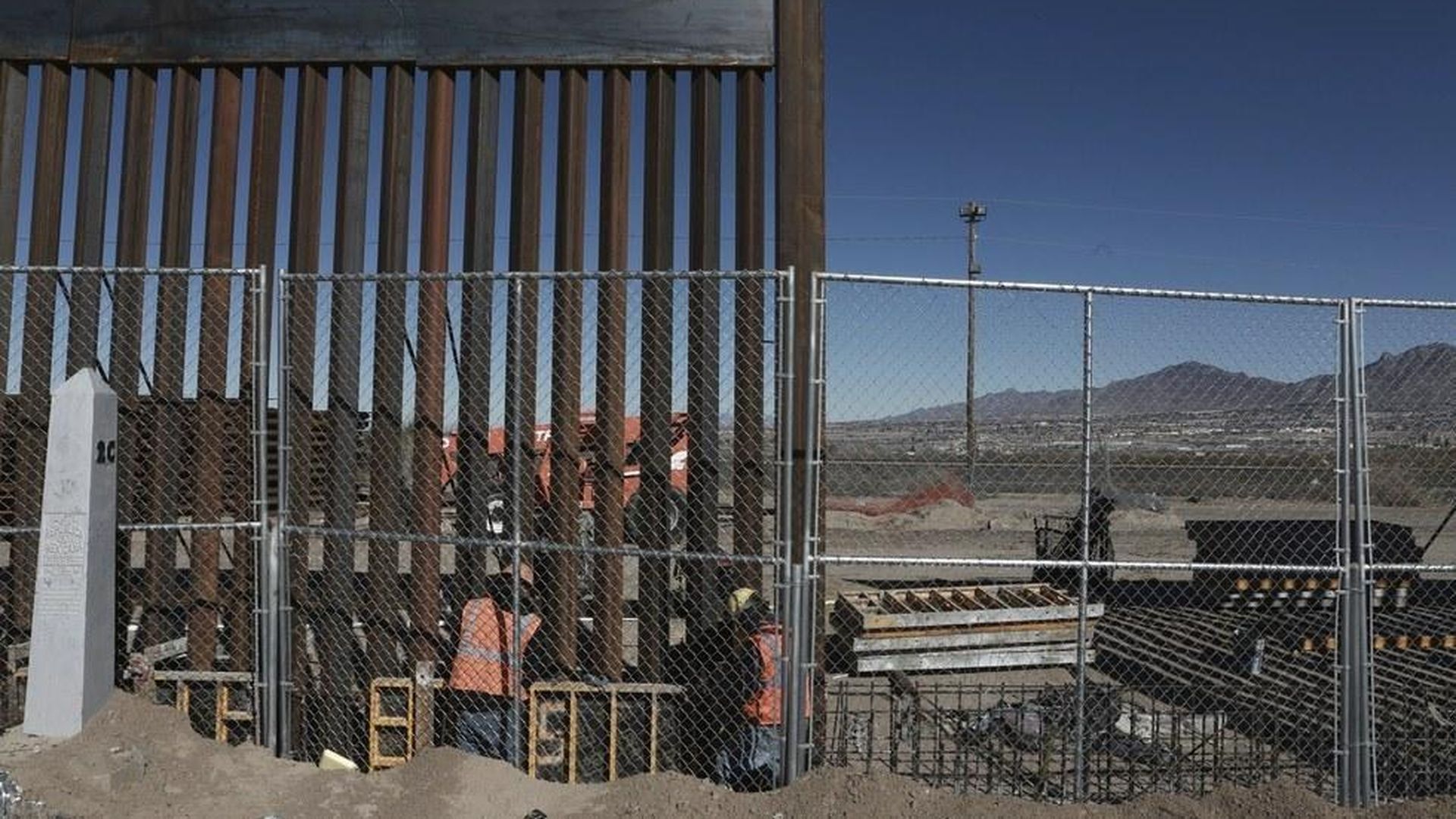 Three California state legislators have introduced a bill that would require state pension funds to divest from companies involved in building or maintaining President Trump's proposed southern border wall.
Why it matters: The nation's two largest public pension systems — The California Public Employees' Retirement System (CalPERS) and The California State Teachers' Retirement System (CalSTRS) — are managing more than half a trillion dollars in combined assets. Not only does that make them major stock and bond market players, but they also have deep holdings in private equity funds that often own construction and building materials companies.
What the pensions are saying: Nothing publicly yet, but the top spokesman for CalPERS twice tweeted a Pensions & Investments editorial that savaged the proposal as "unacceptable interference in the fiduciary investment duties" of state pension funds.
Precedent: Some California pensions do have divestment policies, covering such things as tobacco companies, firearms companies and investments in countries like Sudan. Sometimes it's driven by legislators, sometimes by its own board. In general, the systems believe that if the divestment runs counter to fiduciary objectives, then there must be some other net positive for pensioners. For example, the CalPERS decision on tobacco was rooted in public health concerns. There also was a divestiture bill recently introduced related to companies helping to build the Dakota Access Pipeline, although it has not yet gotten a vote. CalPERS was a signatory to a letter asking participating banks to address or support the rerouting requests of the Standing Rock Sioux Tribe.
Go deeper