Cable wars: Laura Ingraham's Fox News show starts next week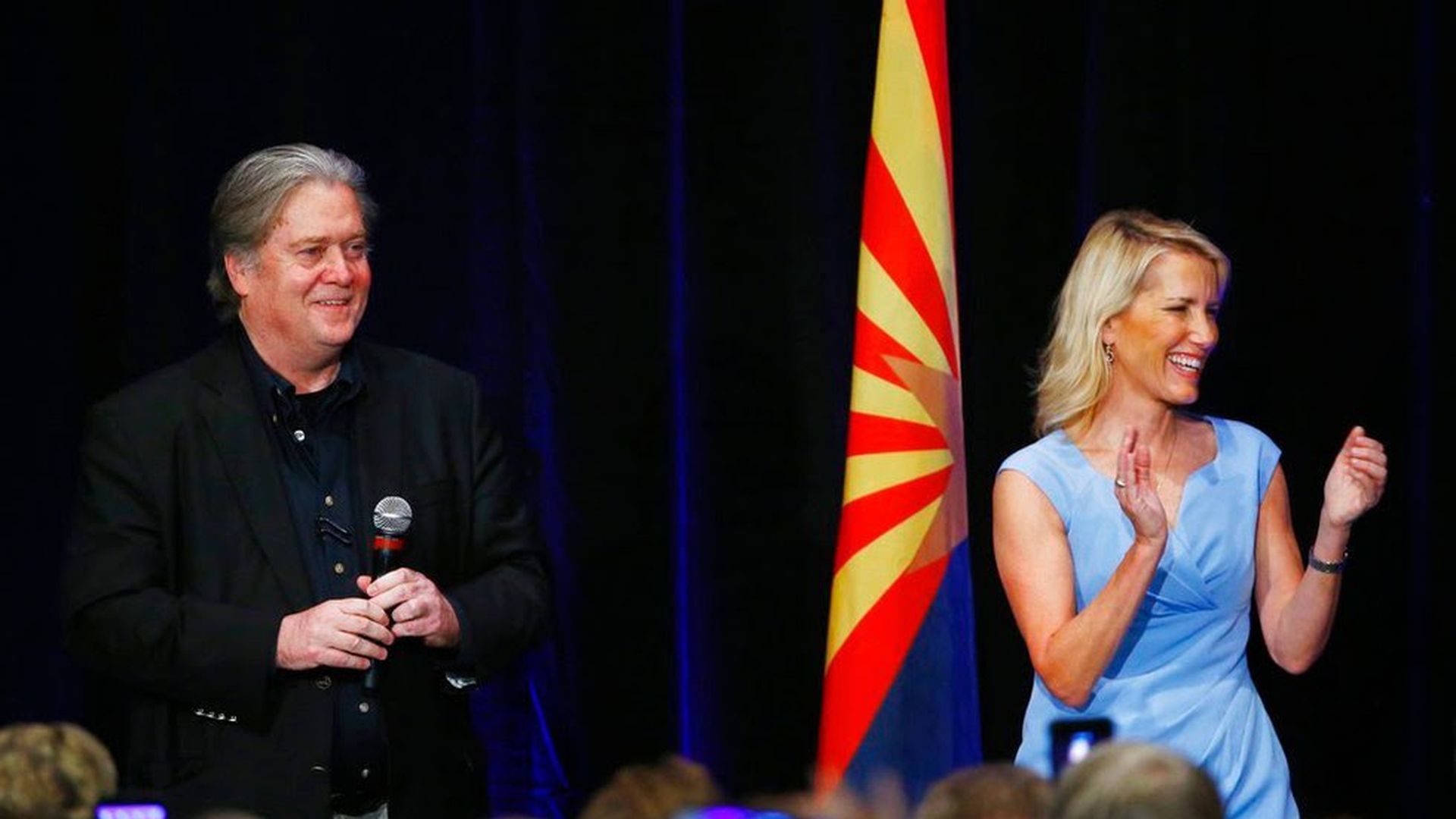 Laura Ingraham — who next week "will take over one of the most coveted slots on cable television," 10 p.m. on Fox News — tells the N.Y. Times' Michael Grynbaum when asked if she's bringing a Breitbart audience with her: "I wouldn't call it a Breitbart audience. I would call it America."
Brian Williams, anchor of MSNBC's 11 p.m. "The 11th hour," tells Emily Jane Fox of Vanity Fair's The Hive: "I tend to over-introduce my guests ... It is one of my things. ... I will never introduce someone only as an analyst. It's diminishing. I try to love on them."
"Williams happens to be a night owl."
NBC News President Andy Lack: "I've had many exchanges with him in the wee hours ... With him, 11 o'clock is just getting started."
Variety's Brian Steinberg: "In the third quarter of 2017, 'The 11th Hour' lured the most viewers of any cable-news show at 11 p.m., according to Nielsen, with an average of 1.6 million viewers
Disclosure: NBC is an investor in Axios.
Go deeper