Buzzfeed, Twitter take on traditional TV with new video tech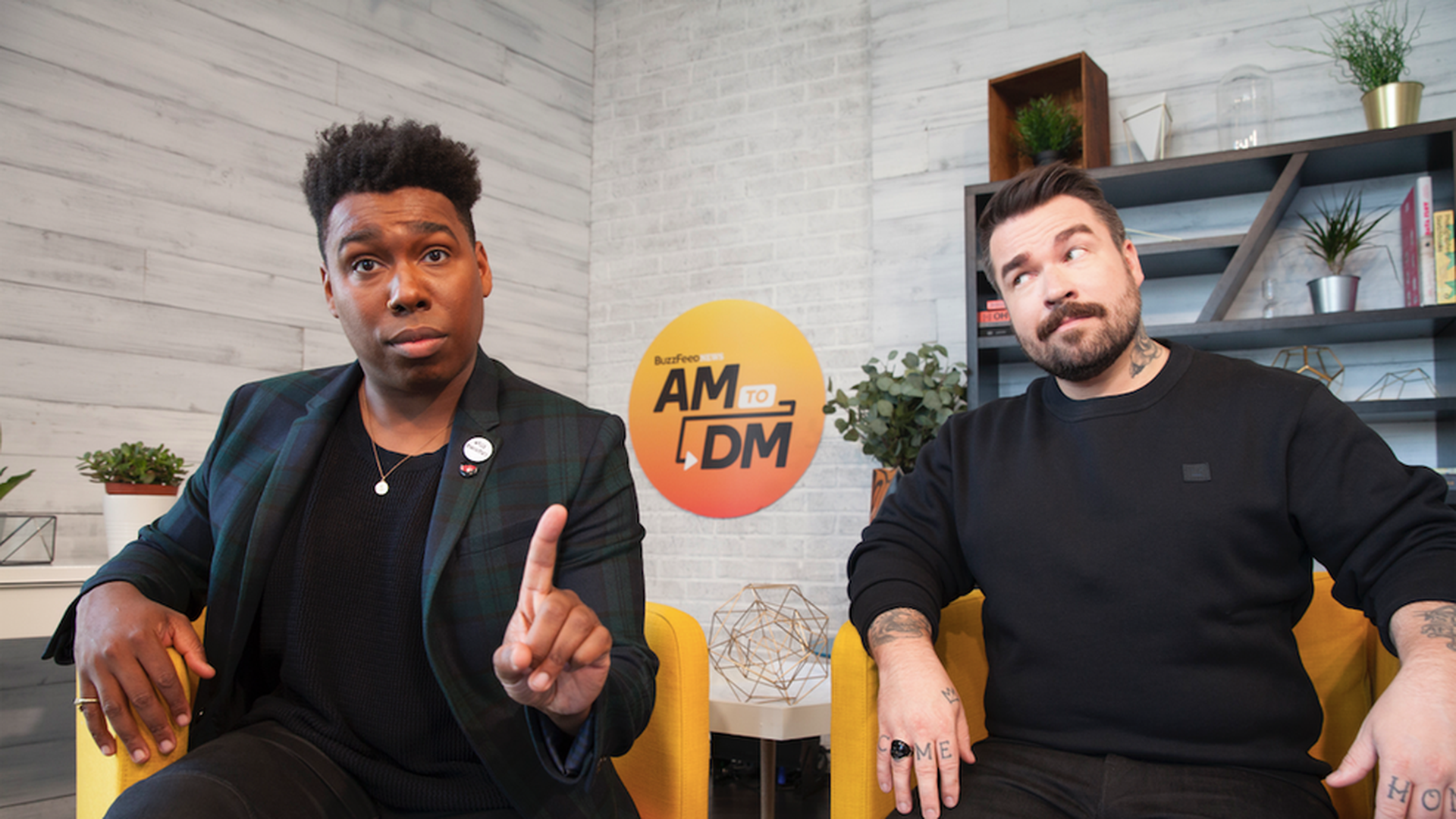 In a new made-for-Twitter morning show starting Monday, Buzzfeed hosts Saeed Jones and Isaac Fitzgerald will leverage the power of Twitter's new video technology to engage audiences in real time, while they are scrolling their feeds. They're hoping that a new video-docking feature, which lets users watch the show and scroll Twitter simultaneously on mobile, will make it easier for audiences to communicate with the hosts.
Why it matters: Nearly a quarter of TV-viewing audiences use Twitter while watching traditional TV, according to Nielsen's latest Social Media report. This way, they won't have to look at two screens at once.
The details: The Twitter morning show will be called #AM2DM, and it will debut on Monday at 10 a.m. Eastern.
What's different: Until now, viewers who use Twitter while watching TV had to look at two screens simultaneously to watch and engage with their favorite shows. Twitter is hoping to capture more of a users' attention on just one screen and to react to their comments in real-time — an experience they hope will be more reactive and personal than traditional TV news. Per comScore, 90% of news shows are still watched live.
The new tech: Twitter has built an in-stream video player that can be docked to the top of a users' Twitter feed on mobile so users can watch video while simultaneously scrolling through their feeds and writing tweets in real time. Buzzfeed created a video demo that they will share with users about how to best leverage the technology to participate in the show. Axios readers can preview the video here.
#AM2DM: The Buzzfeed show is designed to be responsive to breaking news. The hosts, who refer to themselves as Twitter "power users," will be viewing Twitter throughout the one-hour daily segment and will respond and react to breaking news and user comments from Twitter as the show progresses.
"There really has to be a synergy between their timeline and the show," says Saeed Jones, co-host of #AM2DM. "We have to think about the people on the other side of the screen. It would be a failure if we weren't reacting to the breaking news they were reading in real time."
Go deeper