Budget Committee chairwoman to Trumpcare holdouts: "Stay in the fight"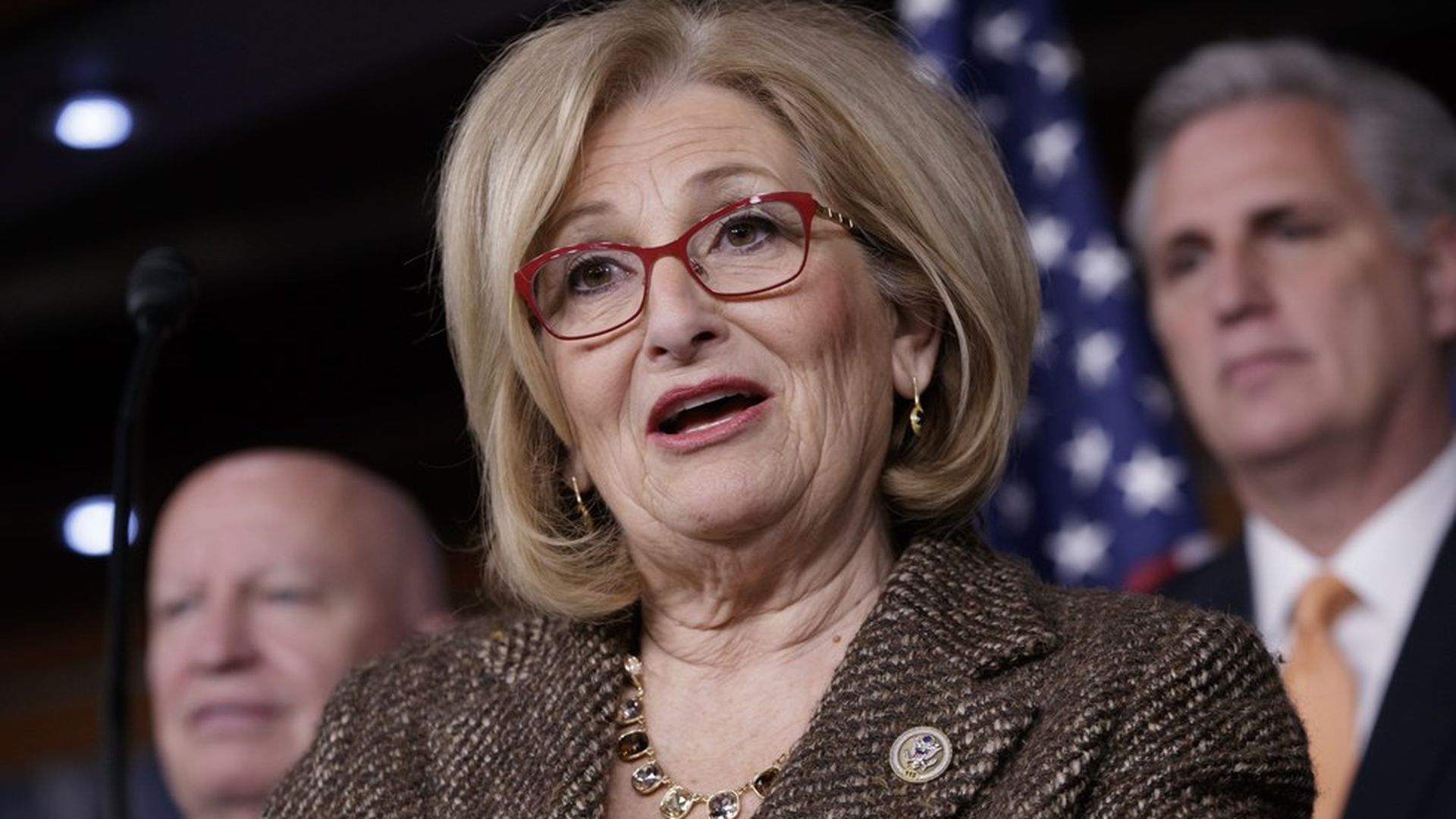 House Budget Committee chairwoman Diane Black got the Obamacare replacement bill through her committee last week (barely), and now she's about to manage the floor debate tomorrow. So she's been talking some of her colleagues through the tough vote ahead, with one simple message: "Stay in the fight." If they have problems with the bill, she says, the House is already making some changes, and the Senate can work on pieces the House can't touch.
When we talked yesterday afternoon, Black said she's hearing "less and less angst" about the bill than she was two weeks ago — but she knows there are still conservatives who want to wipe out Obamacare's costly insurance regulations, and she's hinting that the Senate might be able to take those on more easily than the House.
Read on for the highlights of our interview, which has been condensed and edited for brevity.
How confident are you that this will pass?
" I'm really delighted about where we are." All four of the Budget Committee's non-binding recommendations were addressed in some way in the GOP leadership's changes to the bill, and those will help win support.
" I'm just encouraging everyone to stay in the fight. We're still in the earlier stages. Obviously it will look different when it comes back from the Senate."
Who are you talking to?
House members who still have concerns, but the GOP leadership's changes have helped: "For the most part, I'm hearing less and less angst about the product and voting for it on Thursday than I was, say, two weeks ago."
How did President Trump's visit go this morning?
"You know, the president, he's kind of a cheerleader. He really wants to see us move forward on what we've promised the American people ... And so I think he's there to say, 'Let's get the job done.'"
What do you say to Freedom Caucus members who are upset that the bill doesn't tackle costs by getting rid of Obamacare's insurance regulations?
"I say, 'stay in the game' ... There are certain things we can do here, and there are other things that potentially can be done over in the Senate." They're limited by the "Byrd rule," which keeps them from considering non-budgetary changes in the "reconciliation" bill that only needs 51 votes in the Senate. "If we didn't have the Byrd rule, we could be doing all of this at one time."
"Of course, the parliamentarian doesn't need to speak to us, and so it'd be a whole lot easier for some of our senators to raise some of these other concerns that we're not necessarily able to do within our measure."
What about the moderates' concerns that the low-income elderly wouldn't get enough financial help?
"I think that is being fixed as we speak" through the reserve fund that could give the Senate enough money to beef up the tax credit.
Are you worried that the Republicans will own whatever happens with the health care system after this vote, whether it's caused by this legislation or not?
"Will there potentially be some things that, once the patient goes home, that we still have to address? I would say so. I don't know of any perfect piece of legislation ... There may be at some point in time something we have to tweak here and there, and we'll be ready to do that. But you've got to patch the patient up first."
Go deeper