Bloomberg's new London home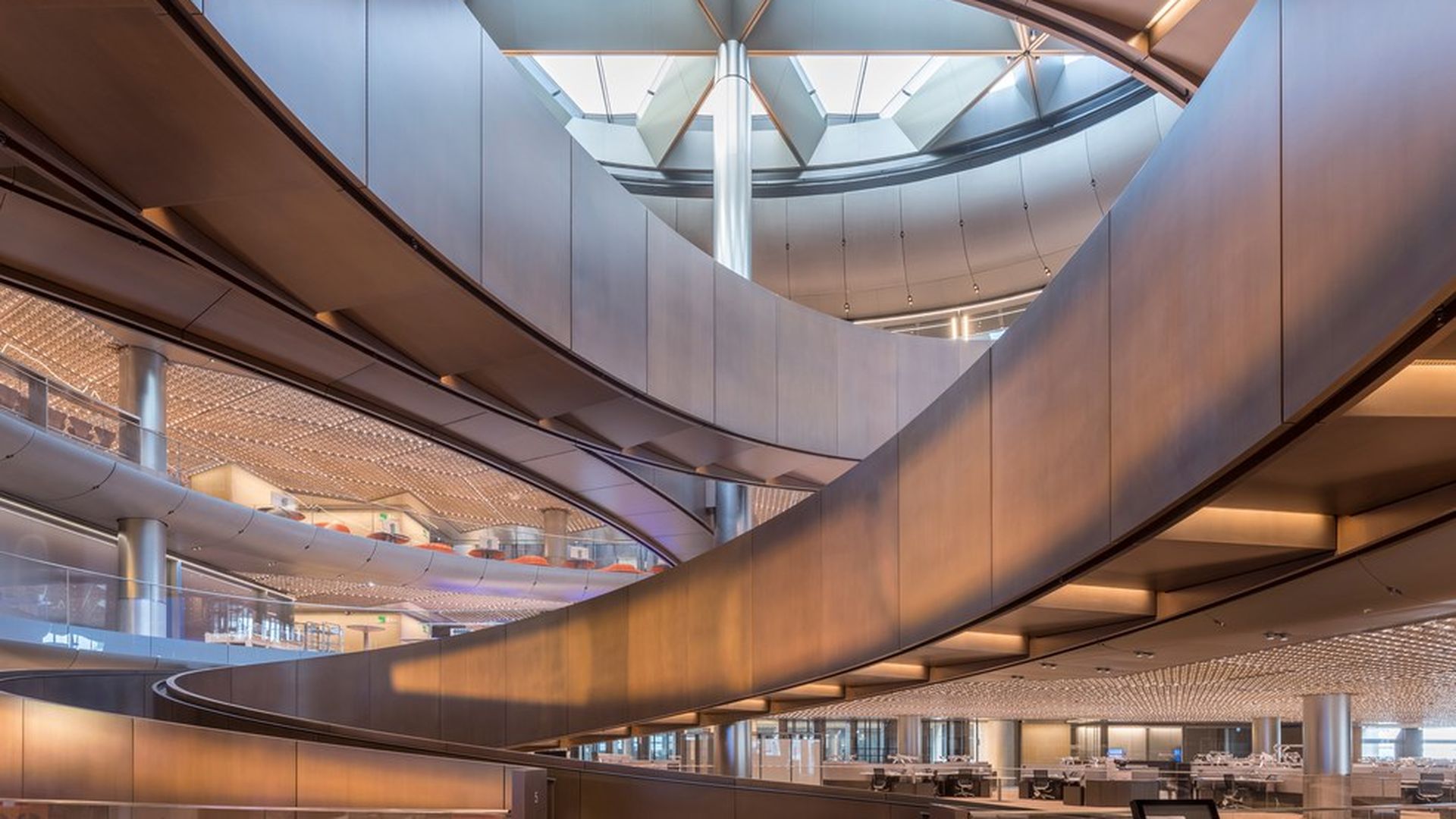 Bloomberg LP, the information company founded by former NYC Mayor Mike Bloomberg, has a new home for its 4,000 London employees. The European HQ, which opens on Tuesday, was designed by Norman Foster of Foster + Partners, and Bloomberg says it's the most sustainable major office building ever designed.
One buried thing: The project took about 8 years to accommodate excavation and preservation of Roman ruins on the site, including an almost 2,000 year old temple which was reassembled and will be open to the public. During construction, 14,000 "significant" artifacts were found while excavating the site, the largest collection of small finds to have been recovered on a single excavation in London.
Go deeper: The London Evening Standard's architectural review of the building.
Go deeper