Blackstone's big questions on infrastructure and retail investors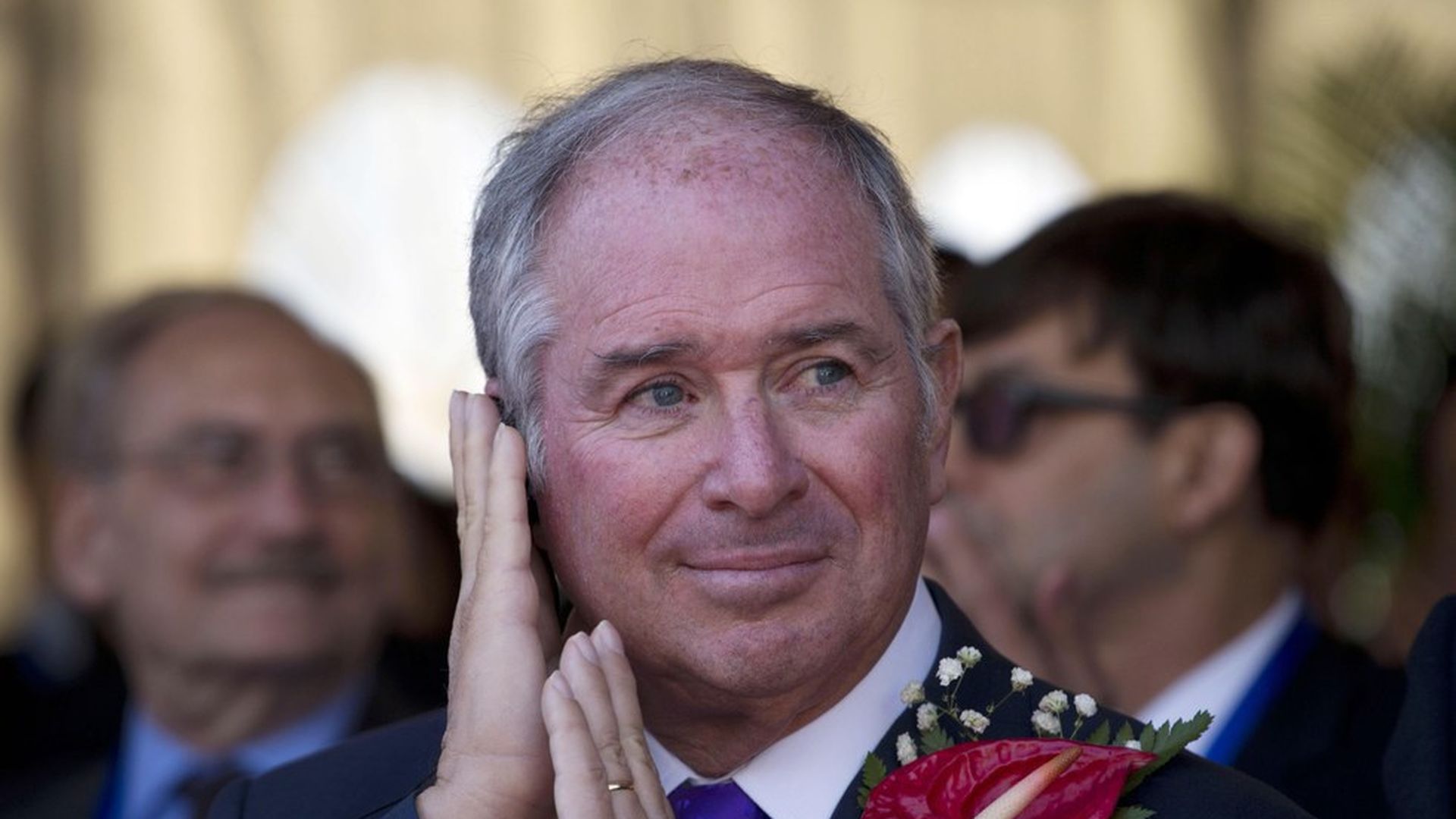 Earnings call for listed private equity firms are usually sleepy affairs, but this The Blackstone Group's phoner this Thursday could be different. Two big questions:
Will Blackstone's mega-infrastructure fund ambitions be hampered by Trump-related changes since it was first announced?
Can Blackstone really scale its retail investor base by lowering its wealth threshold?
Infrastructure: Blackstone in May announced that it was raising up to $40 billion for its first-ever infrastructure fund, including a $20 billion commitment from Saudi Arabia. Now we've got a Bloomberg report that the vehicle won't begin investing until it secures around $10 billion in outside commitments — which would temporarily reduce the Saudi check, given that it's basically a 1:1 match.
The earnings call question will be how fundraising has been affected by what appears to be a stalled U.S. infrastructure plan that was supposed to heavily leverage public-private partnerships. Back in May, the Trump Administration was still talking about infrastructure as a 2017 priority, and Blackstone boss Steve Schwarzman was still leading a presidential council of CEOs. Neither of those are still operable.
Retail: The WSJ has a front-pager today about how Blackstone is lowering its threshold for individual investors to participate some affiliated feeder funds, from $5 million in liquid assets to $1 million: "There were 7½ times more U.S. households with $1 million to $5 million in assets at the end of 2016 than there were households with $5 million to $25 million, according to market research firm Spectrem Group."
The earnings call question will be how Blackstone plans to attract these investors at scale, in an era in which low-fee index fund have become conventional gospel. Particularly given increased competition within this niche, with The Carlyle Group and Oppenheimer today announcing the launch a joint venture that will offer access to global private credit opportunities for those with at least $1 million in liquid assets. And, if it doesn't really scale, is this just viewed as the price of stage-setting for (maybe) someday being allowed to access the defined-contribution market?
Go deeper