Big in business: the market shrugs at Trump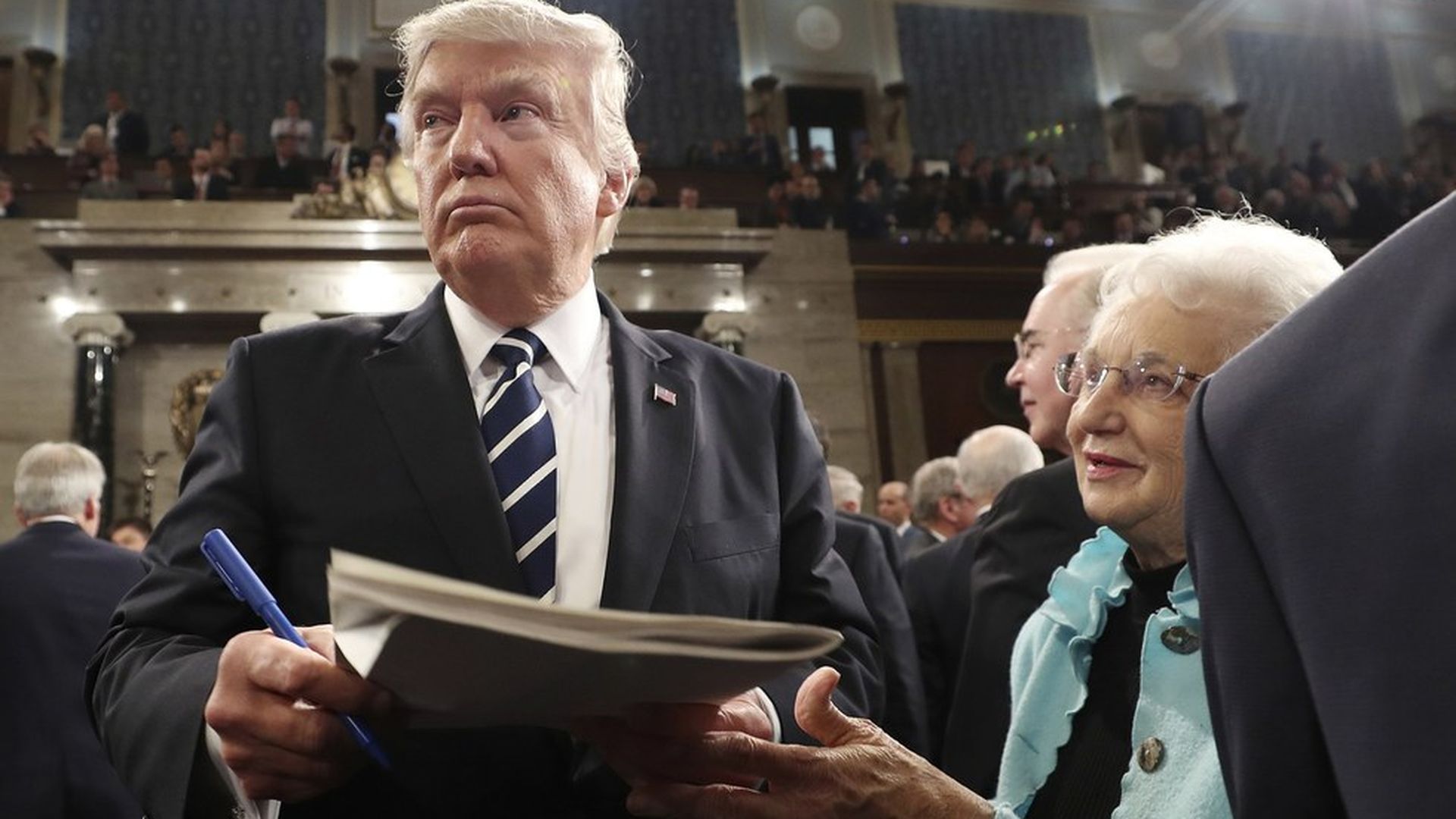 Market reaction to Trump speech: A big shrug, as Trump didn't touch details on issues like tax reform that are of most concern to investors.
Target's loss is America's gain: Target stock fell more than 12% on Tuesday. Plans for turning the company around include a $7 billion investment in store renovation and opening new small-format stores in dense urban areas. Investors are skeptical that Target's investments can lure customers back into the stores, given the secular trend toward online shopping. But for the broader economy, Target's decision to invest capital rather than returning it to shareholders is a great sign.
Higher interest rates: Futures traders are now betting that the Fed will raise interest rates at its next meeting in two weeks, but former Fed economist and Chief Market Strategist and Macro Insight Group Shehriyar Antia says the market is getting ahead of itself. He suggests watching today's release of personal consumption expenditures statistics at 8:30 this morning. Economists expect inflation to rise to 1.7%, below the the Fed's 2% target. A big beat could move up the date of the next increase, but otherwise May or June is a better bet.
Go deeper