Big in Business: Japan wants a "tweetable" number for Trump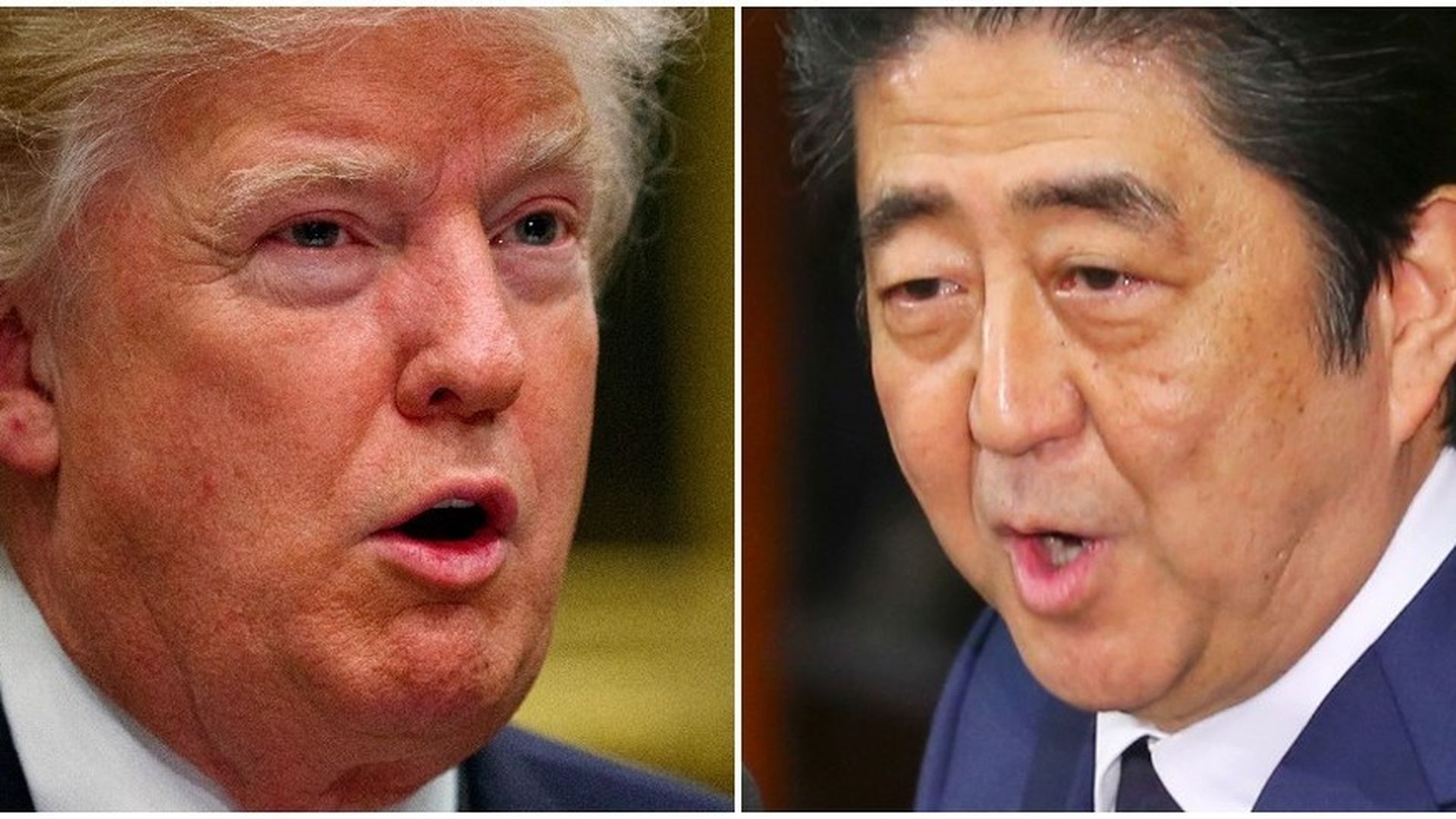 Japan's plan to woo Trump: The Japanese government has been asking firms for their U.S. investment plans so that Prime Minister "can deliver a "tweetable" figure to Donald Trump when they meet this week," the FT reports. Japan's trade surplus with the U.S. is large relative to its GDP, and the troubled economy can ill afford to see its close relationship with the United States weakened. Collecting fodder for Trump's PR purposes is a small price to pay towards avoiding that scenario.
Return of the SUV wars: The Wall Street Journal reports on Ford's regrettable retreat from the SUV market, which has rebounded as gas prices have fallen. Ford's decision has benefitted GM, which now sells 4 times as many SUVs its rival. Ford is hoping to turn things around, however, announcing the first redesign of the Ford Expedition in nearly 15 years.
The force is not with Disney: Shares of the iconic American brand fell in after-hours trading, as investors weren't pleased with revenue that came in below expectations. Not even Rogue One — the company's billion-dollar, Star-Wars smash — could cheer traders. Of particular concern were declining subscription figures for ESPN.
Go deeper