Big in Business: it's Facebook's turn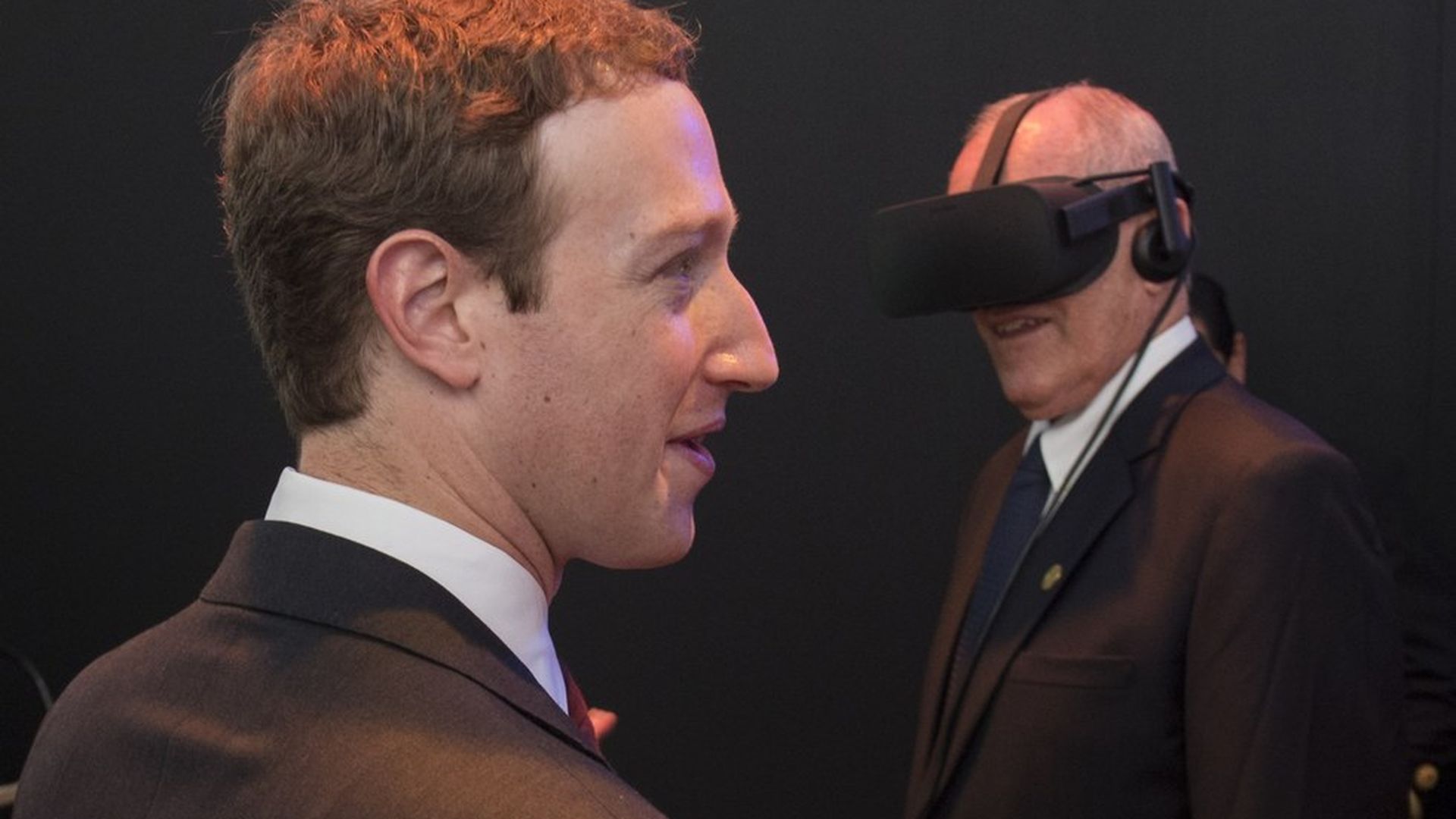 Facebook, you're up: Apple was responsible yesterday for pushing the Dow into positive territory — investors were pleased at the brisk pace of iPhone 7 sales. Today, it's Facebook's turn. Stock in the company rose more than 2% after hours last night, following a mobile-driven 50% increase in revenue, and a call with analysts that described plans to leverage the "mega-trend" of online video to drive Facebook's next stage of growth.
Mexico and the U.S. will talk NAFTA in May: The FT reports that the two nations will begin "a formal 90-day process of parallel consultations" with business leaders and other interest groups before meeting in May to begin renegotiating NAFTA. Given the president's significant powers to withdraw from the agreement, the Trump Administration will have the opportunity to show off its negotiating chops.
Small Business stumps for Gorsuch: The National Federation of Independent Businesses issued a full-throated endorsement of Trump's Supreme Court pick. CEO Juanita Duggan tells Axios that small business is particularly attracted to his views on the Chevron doctrine, a precedent that gives federal regulators broad discretion to interpret vague legislation.
Make America efficient again: Data on labor productivity will be released at 8:30am. GDP growth of late has been hampered by slow increases in productivity, so signs of this metric coming to life would be a good sign for 2017.
Go deeper