Big in Business: Fear returns to Wall Street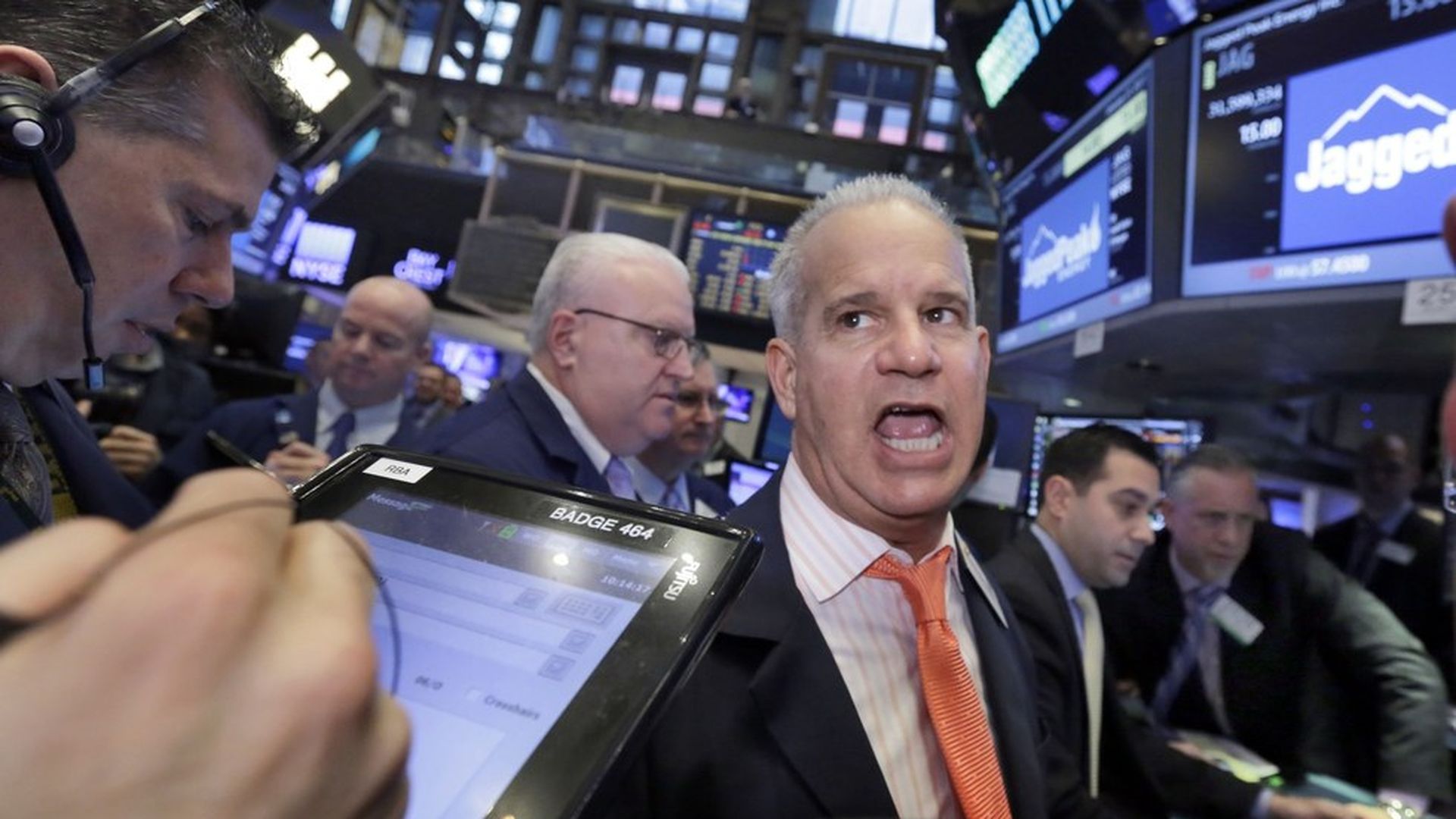 Unpredictability spooks markets: The VIX—Wall Street's go to measure of future volatility—jumped 12% on Monday, the largest one-day increase since early November. Low volatility was one of the more dubious features of the 2017 stock market. The Trump administration may have business-friendly intentions, but yesterday's declines show the downside of unpredictability.
Aetna report earnings before the bell this morning: The health insurer's outlook may provide a hint of the sector's strategy going forward as the Trump administration pulls efforts to sign up Obamacare enrollees.
Signs of rising inflation? Released at 8:30, the Employment Cost Index is the most comprehensive gauge of rising compensation available. If we see a big spike in the Q4 2016 reading, the market will take that as evidence that the Fed will raise rates more aggressively this year.
Go deeper