Big in Business: Don't mess with West Texas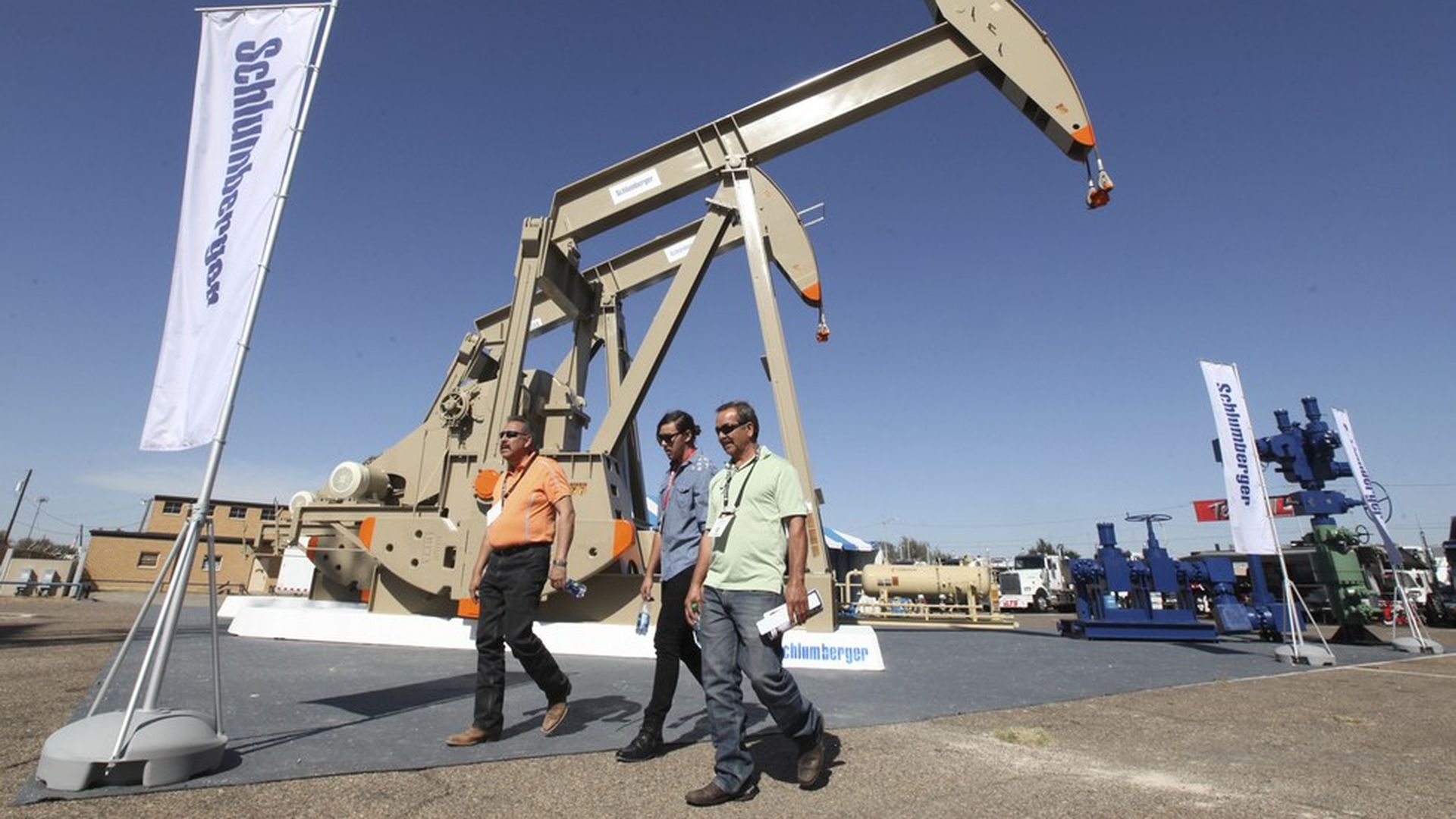 The Permian Basin still matters:
Simon Lack of SL Advisors points out that even as Persian-Gulf OPEC states tried to chase American shale producers from the market following the oil-price crash of 2014, exploitation of the Permian Basin in West Texas remained a profitable, and the location is home to nearly half of the active rigs in America today.
The resilience of the Permian Basin speaks to the future economic power of Texas and its continued importance to the American energy, especially as rig counts in North Dakota and elsewhere have collapsed.
The Fed's public relations problem:
For years now, the Federal Reserve has seen no conflict between its goals of keeping inflation low and employment high. But as inflation rates rises above its 2% annual inflation target, Janet Yellen and company will have to start raising interest rates more quickly.
Why it matters: Donald Trump's inauguration address suggested that despite a low unemployment rate, the American public isn't satisfied. But as Ian Shepherdson of Pantheon Macroeconomics writes in a research note, the Fed pays closer attention econometrics than it does public opinion.
Shepherdson argues that the Fed can't force companies to focus on hiring folks who have left the workforce since 2008, which means that we could see much higher inflation before we see the labor market heal to the Trump White House's standards.
What we're watching:
McDonald's reports earnings Monday morning, and the results could provide a window into the health of the American economy.
Analysts don't expect the firm to maintain the growth that was spurred by the introduction of all day breakfast last year, and that slowdown could be exacerbated by the rising cost of labor.
Why it matters: Fast food companies like McDonald's will be the first to feel the sting of higher wage inflation, and how the firms react to a shorter supply of workers—whether it's through higher prices, investing in training, or investing in automation—will foreshadow the reaction of the rest of the economy.
Go deeper