Big in Business: Boeing beats the unions in SC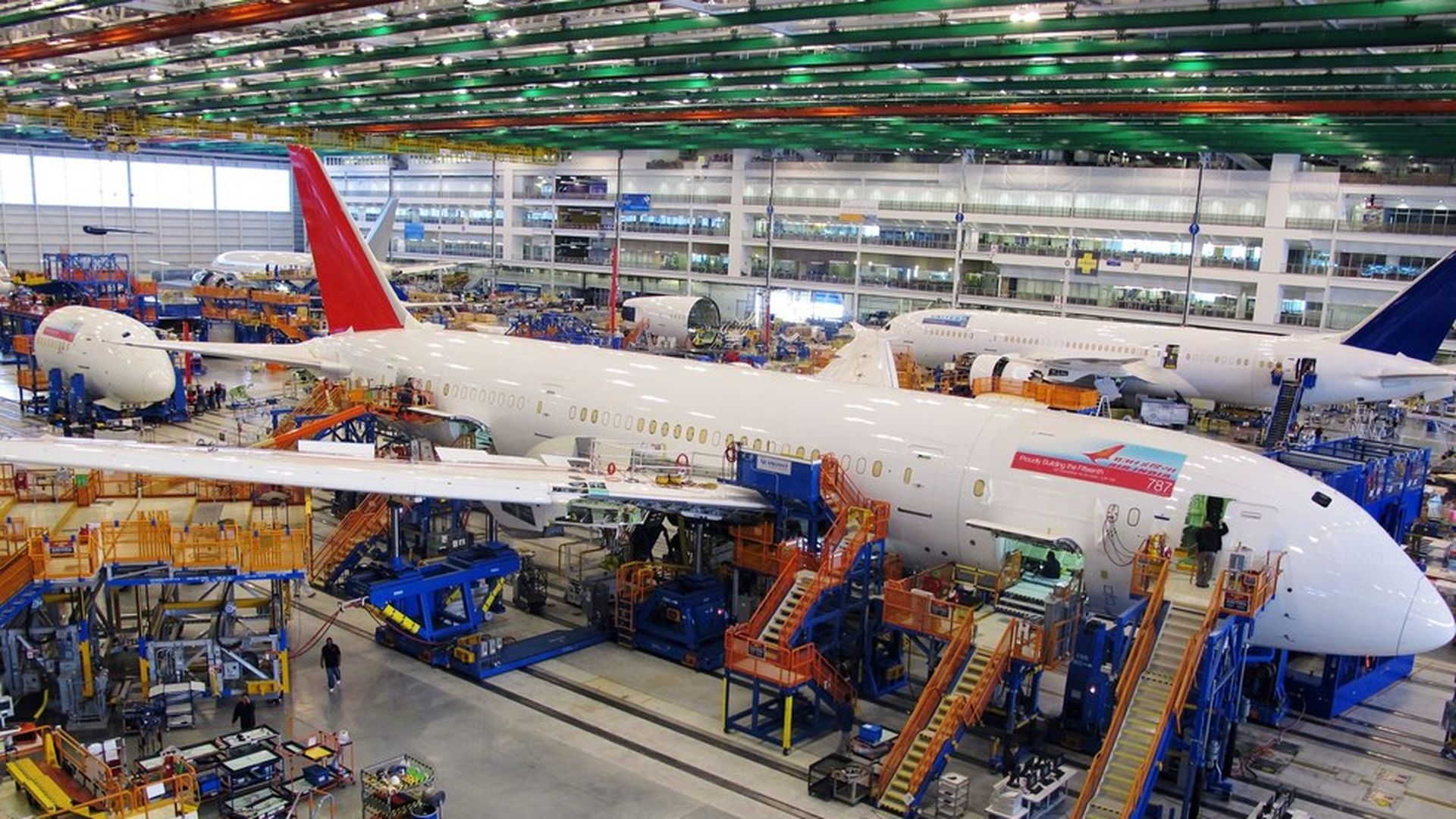 Organized labor was dealt a major blow on Wednesday when 74% workers at Boeing's North Charleston, South Carolina plant voted to remain union free. The result is salt in the wound of the labor movement, whose leaders backed Hillary Clinton in November, though its rank and file voted for the Republican nominee at the highest rate since the 1980s. The news comes as a relief to Boeing, which invested billions in South Carolina after a costly machinist union strike at its Washington facilities in 2008.
Verizon gets a discount: Revelations last year of massive hacking breaches at Yahoo in 2013 and 2014 has enabled Verizon to negotiate a $300 billion discount for its acquisition of the search giant. The Wall Street Journal reports that a new agreement could be hammered out by the end of the week, in time for the deal to be finalized in April, though an ongoing SEC investigation into whether Yahoo should have disclosed the new sooner may slow progress.
Wall Street braces for higher interest rates:
Data describing rising inflation and stronger retail sales, combined with Janet Yellen's
bullish commentary
before Congress this week has led to futures markets raising the odds that the Federal Reserve will raise interest rates at its next meeting next month. Wall Street Analysts concurred, with JPMorgan moving up its prediction for the first hike of 2017 to May rather than June, while Goldman Sachs said there was now a 30% chance of a hike next month, up from 20%.
Go deeper