Biden blasts Trump: 'Our kids are watching'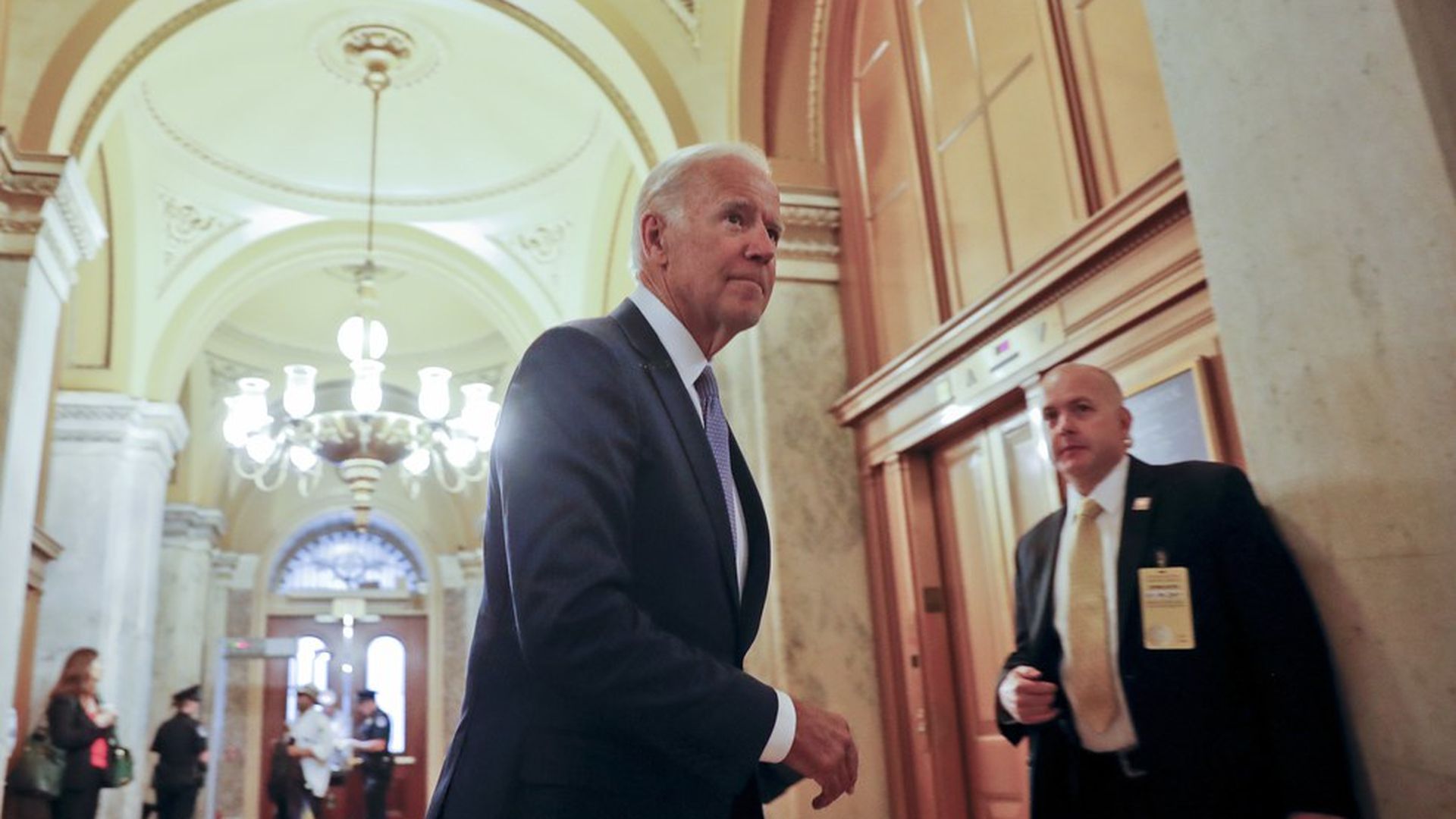 Joe Biden for The Atlantic this morning:
"If it wasn't clear before, it's clear now: We are living through a battle for the soul of this nation. The giant forward steps we have taken in recent years on civil liberties and civil rights and human rights are being met by a ferocious pushback from the oldest and darkest forces in America."
"We have fought this battle before — but today we have a special challenge. ... We have an American president who has emboldened white supremacists with messages of comfort and support."
"You, me, and the citizens of this country carry a special burden in 2017. We have to do what our president has not. ... We have to do what he will not. ... We have to remember our kids are watching."
Why it matters: Biden, with 36 years in the Senate and eight years as V.P., is eying one last run in 2020, when he'll be 77. He's chastising Trump in unusually personal terms that are certain to drive a flood of coverage and conversation.
Go deeper