Best Buy misses revenue forecast on late iPhone release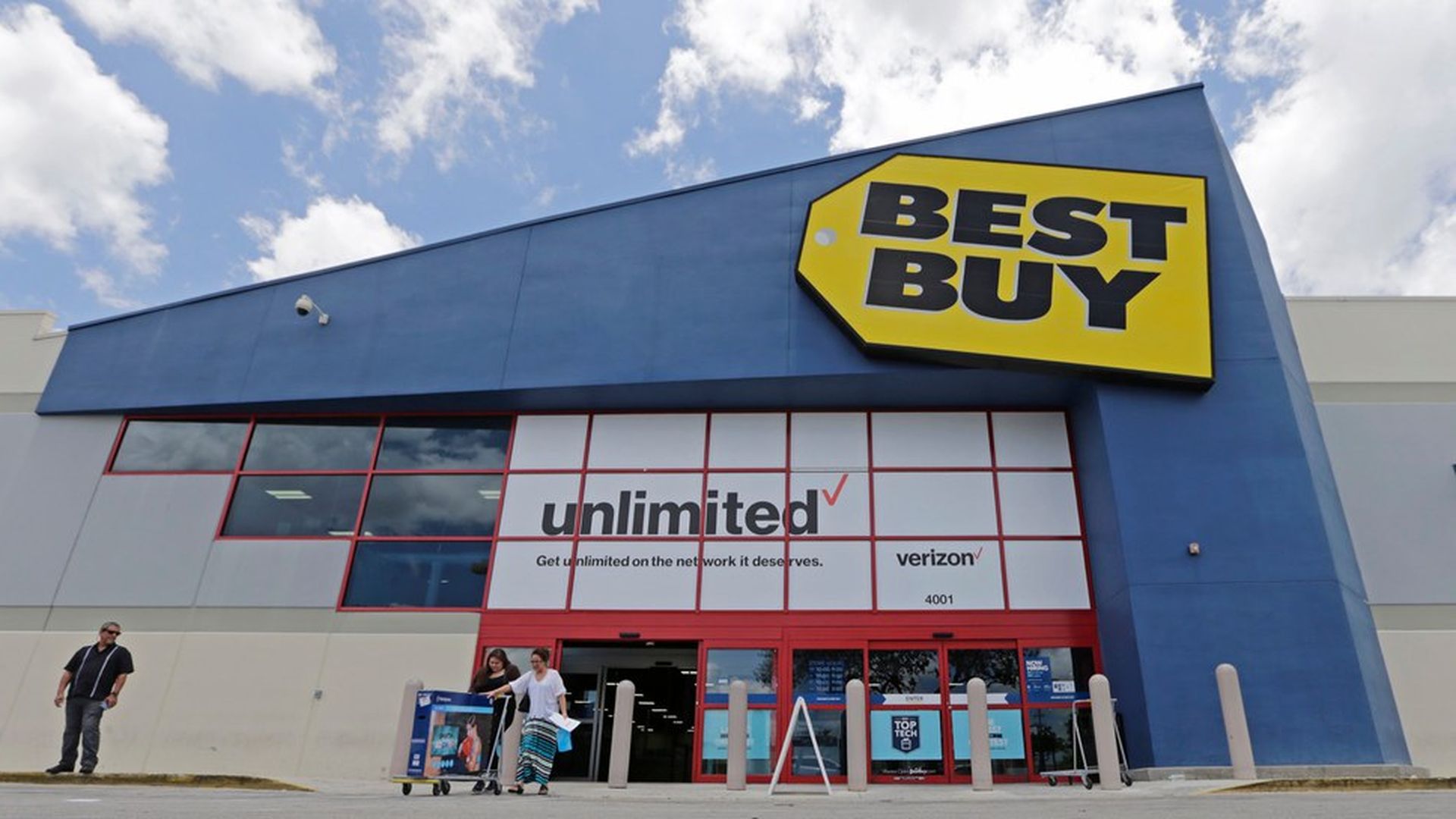 Best Buy reported third-quarter earnings and revenue below analyst forecasts, sending the retailer's stock down 6.6% in early trading Thursday. It said $100 million in revenue was not registered in the third quarter, due to Apple delaying the release of its iPhone X — though these sales will presumably show up in the fourth quarter numbers.
Why it matters: Best Buy has ramped up discounts to keep pace with rivals like Amazon.com, and is now offering free shipping through Christmas, with no minimum order requirements.
Go deeper