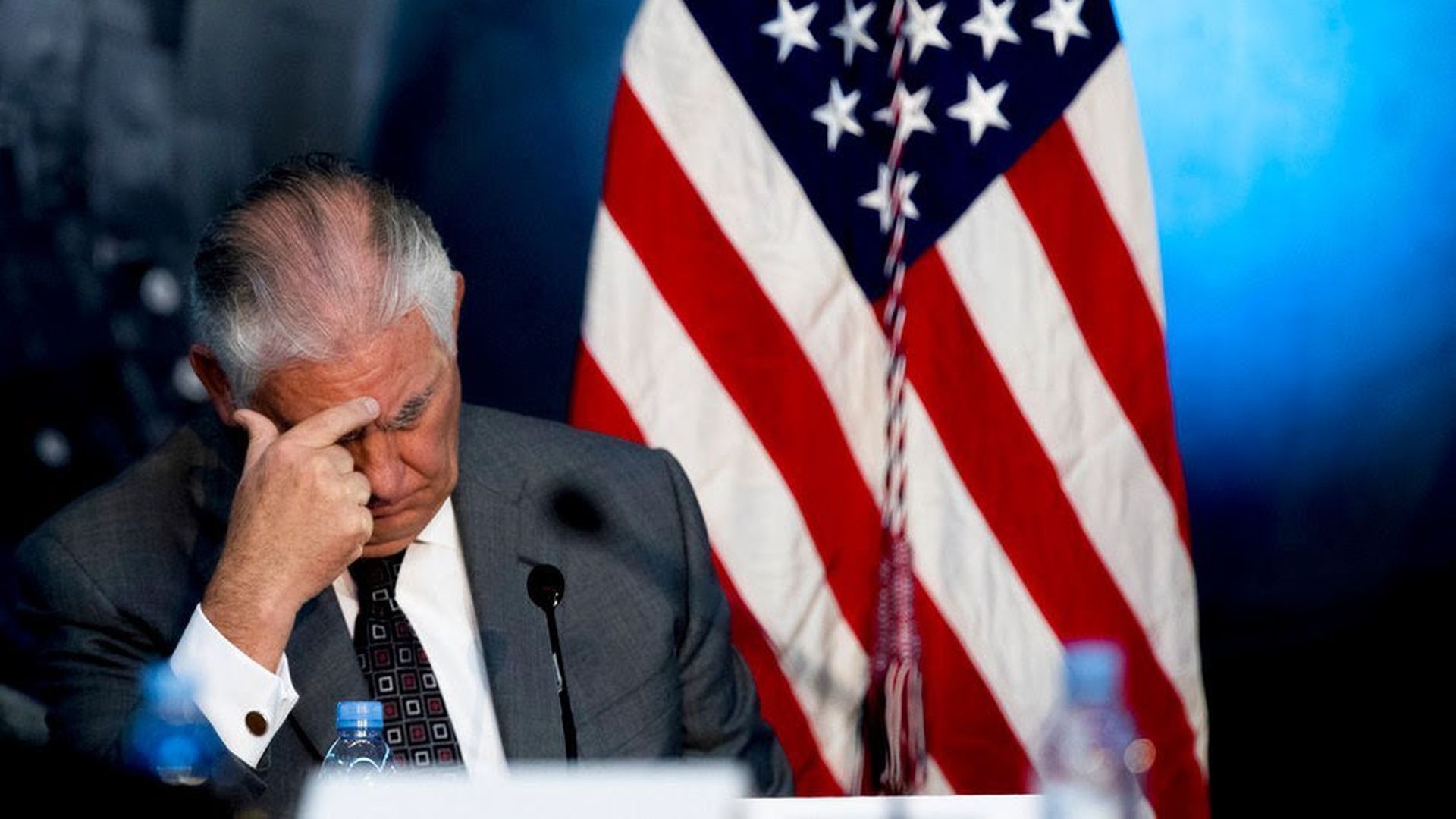 The New Yorker's great Dexter Filkins files a well-timed (and relatively sympathetic) profile, "Rex Tillerson at the Breaking Point ... Will Donald Trump let the Secretary of State do his job?"
"When I met Tillerson recently, in his seventh-floor office at the State Department, he was wearing a dark-blue suit and a bright-red tie, but he carried himself like a hard-charging Texas oilman."
"He was named for two Hollywood actors famous for playing cowboys: Rex Allen and John Wayne (his middle name is Wayne).'"
The 1 sentence to read: "Unlike his predecessors, he has not given a major foreign-policy address in which he has outlined a world view."
Why it matters: "A senior European diplomat ... told me that the overwhelming perception of American foreign policy among European governments was chaos."
"The uncertainty was compounded by the fact that there were few people in the White House or the State Department whom they could talk to."
What everyone's saying: "Tillerson has centralized decision-making so aggressively that he is unable to keep up. A senior Trump Administration official told me, 'Where things fall in the cracks is in the area of management and leadership of the organization, and in leveraging the immense amount of expertise in that building.'"
"Why isn't Tillerson making better use of his people? 'I can't explain it,' the official told me. 'I cannot frickin' explain it.'"
Go deeper