Behind Trump's CEO advisory council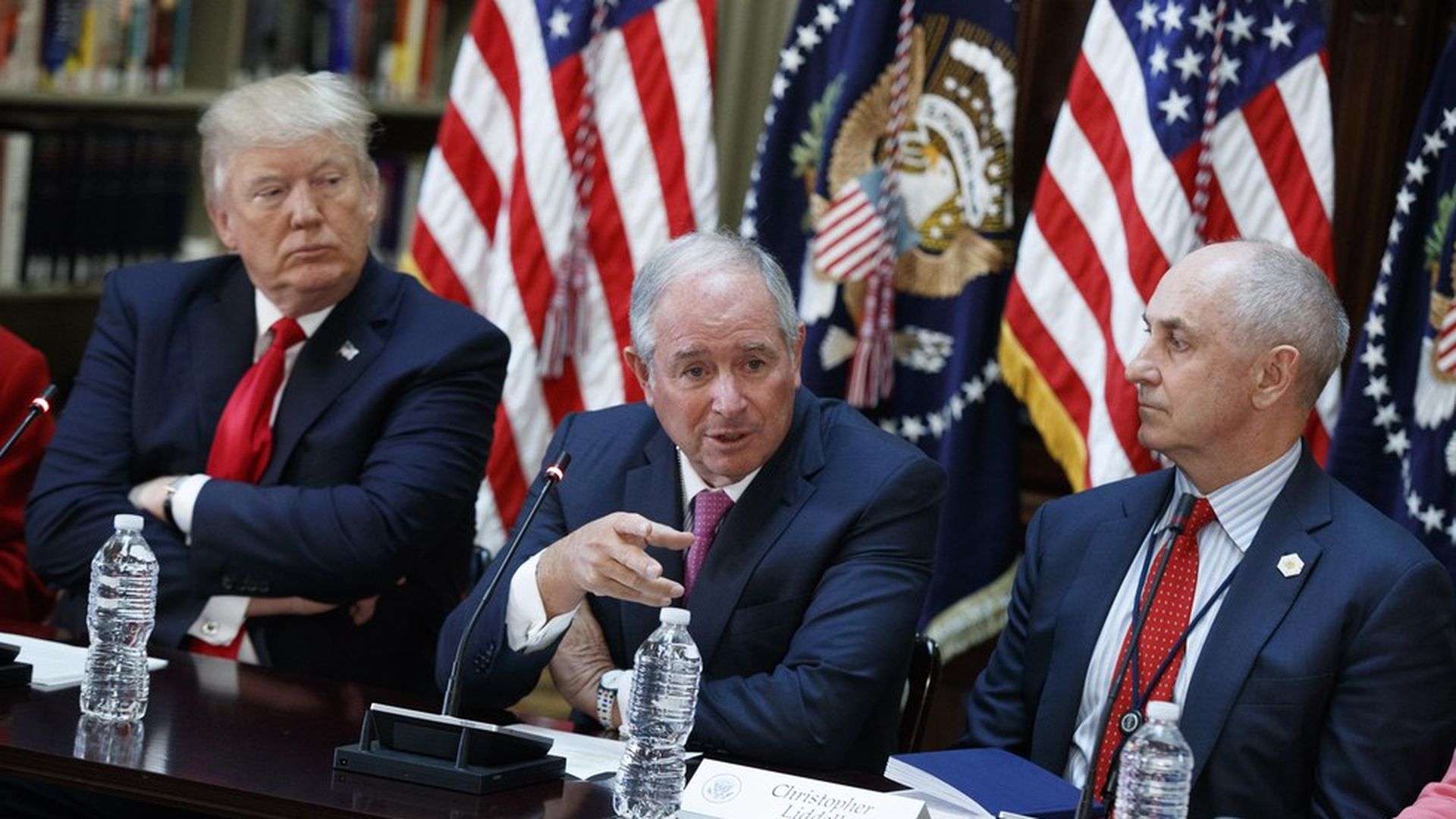 After President Trump yesterday announced that the U.S. will pull out of the Paris Climate Accord, both Elon Musk (Tesla) and Bob Iger (Disney) resigned from the President's Strategic and Policy Forum, which is chaired by The Blackstone Group's Steve Schwarzman. Some additional notes on this CEO advisory group in a while, per sources familiar:
Members: Trump didn't actually pick the Forum members. Schwarzman did, subject to Trump's approval or disapproval (he only knocked out one person, who ended up on a different presidential advisory group).
Legality: There have been concerns that the group is dodging the Federal Advisory Committee Act, a 45-year-old law that requires presidential advisory committee meetings to be open to the public (yes, the same rule that bedeviled Dick Cheney's Energy Task Force). I'm told that Trump's group believes it is immune to FACA because it is not providing any group-wide recommendations to Trump (i.e., taking votes, presenting consensus white papers, etc.). Instead, individual members state their opinions ― with an explicit focus on action-oriented suggestions rather than problem elucidation ― which theoretically turns group counsel into individual counsel.
Distinct: There are no plans for the Forum members to hold meetings around the country, as we saw from a similar group in the Obama White House (chaired by Jeff Immelt). Another big difference is that the Obama effort was focused almost exclusively on job creation, whereas this one is about broader economic issues (taxes, regulation, etc.). There is also a lot of what was described to be as "CEO counseling" for cabinet members who have never run large organizations before.
Go deeper