Bannon's next stop: China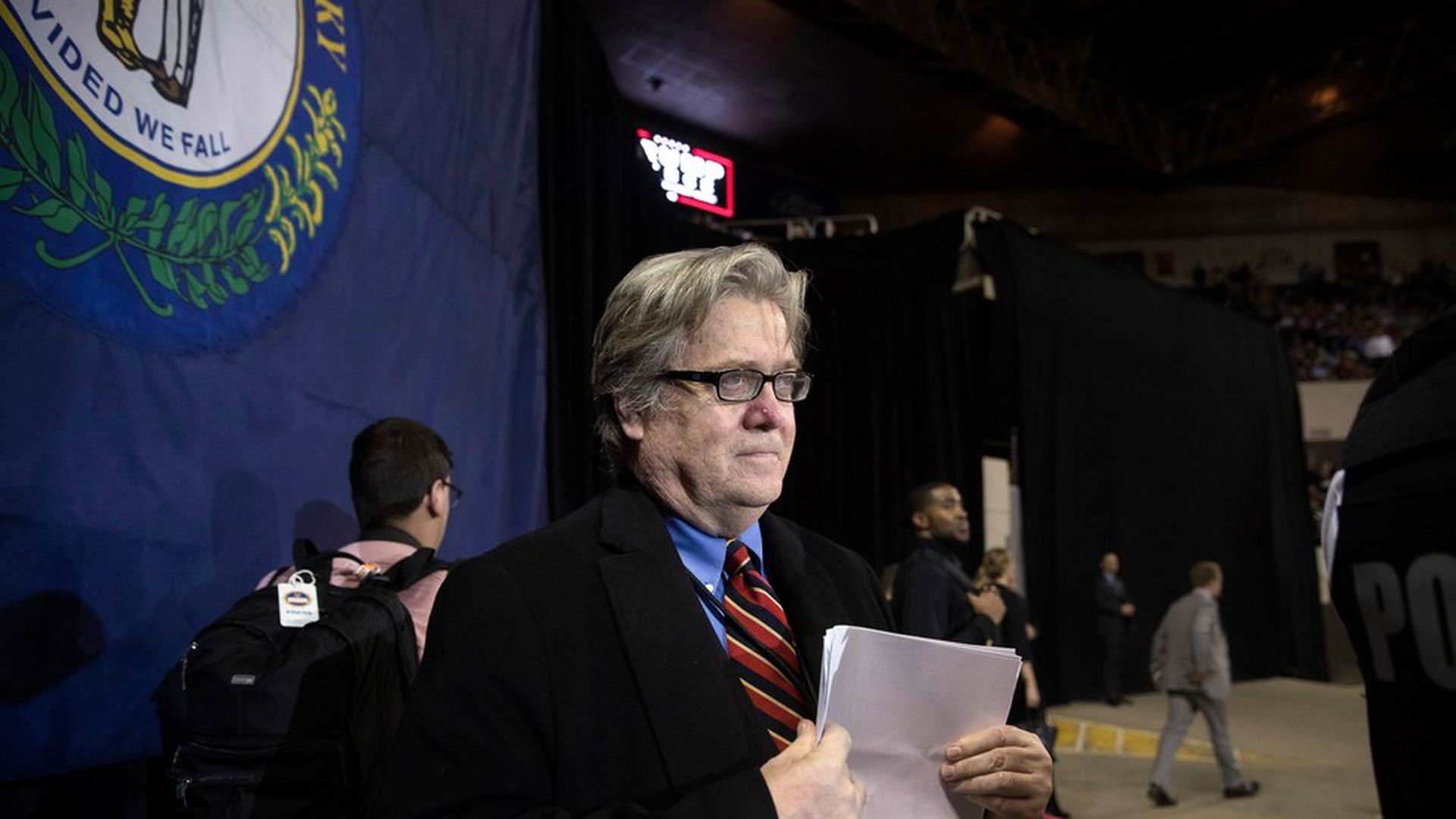 Former Chief Strategist Steve Bannon will be traveling to Hong Kong next week to speak at an investor conference and "call for a much tougher American policy toward China," according to the New York Times.
Bannon reportedly believes "he can make a difference" with former boss President Trump on China policy, due to what he believes is a lack of leadership on the issue.
He labeled China as a serious threat to the U.S., and plans to tell his audience in Hong Kong that they've flourished financially thanks to middle America. ("Who financed that?" Bannon asked. "The American working class and middle class.")
China believes they will be the next "hegemonic power," according to Bannon, so "we have to reassert ourselves as the real Asian power: economically, militarily, culturally, politically."
The firm that invited Bannon, CLSA, is owned by Citic Securities, a politically connected Chinese investment bank.
Go deeper