Bannon's back with eyes on Beijing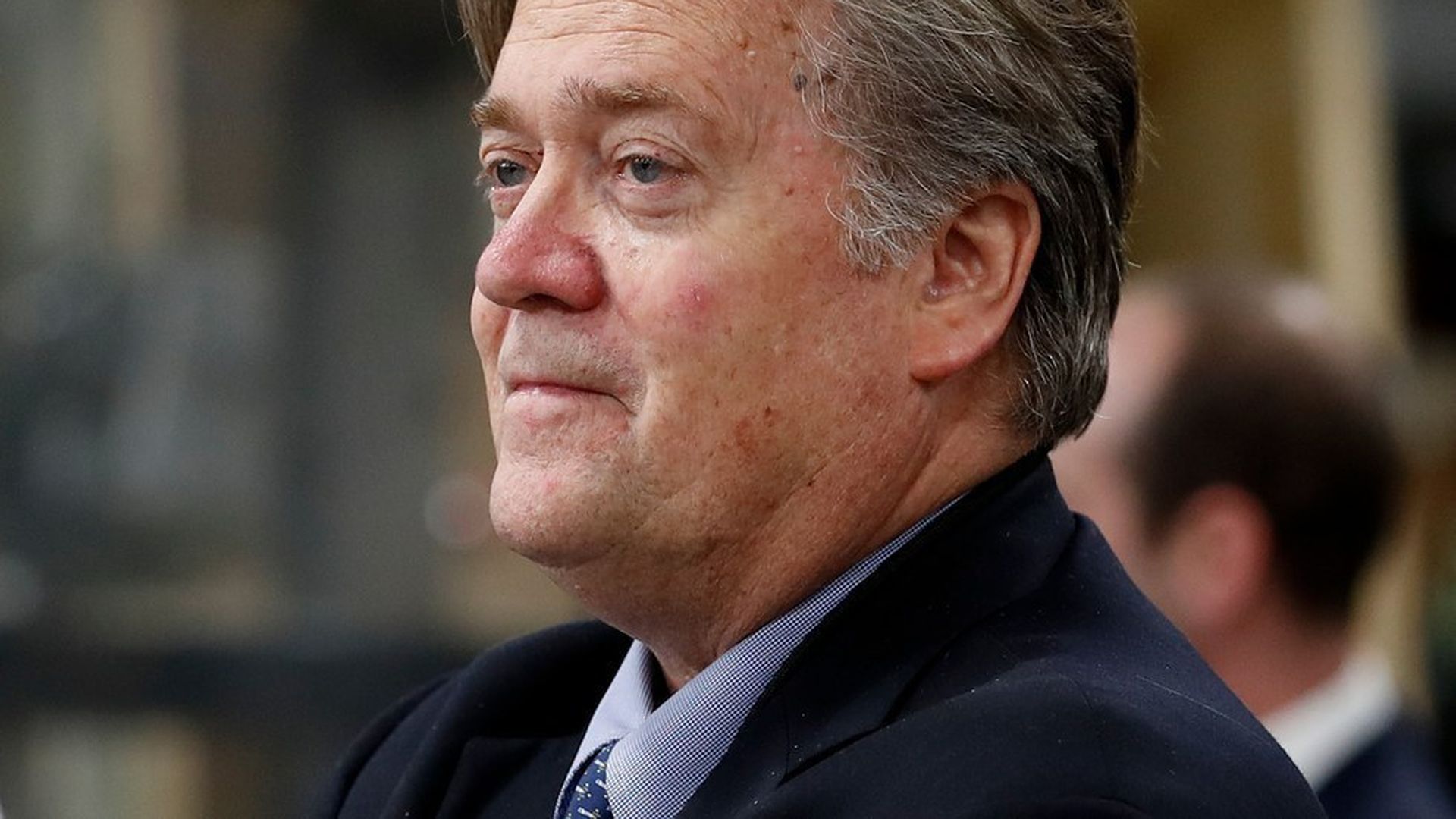 "Steve Bannon's Back and Targeting China," by Josh Green in the forthcoming Bloomberg Businessweek:
"From Birmingham to Beijing, the ousted Trump strategist is leading a movement of his own, ... sounding an alarm on 'the forced technology transfer of American innovation to China' — and is working with Henry Kissinger."
"The day after [Roy] Moore's victory [in Alabama], Bannon flew to Colorado to interview candidates in western states to carry the populist mantle in 2018. His effort to steer the GOP toward nationalism, Bannon explains, will involve encouraging candidates to take hard-line positions toward China."
Bannon: "Every day we are going to be making China a huge part of the '18 and '20 elections."
Go deeper