Bannon: Gary Cohn should resign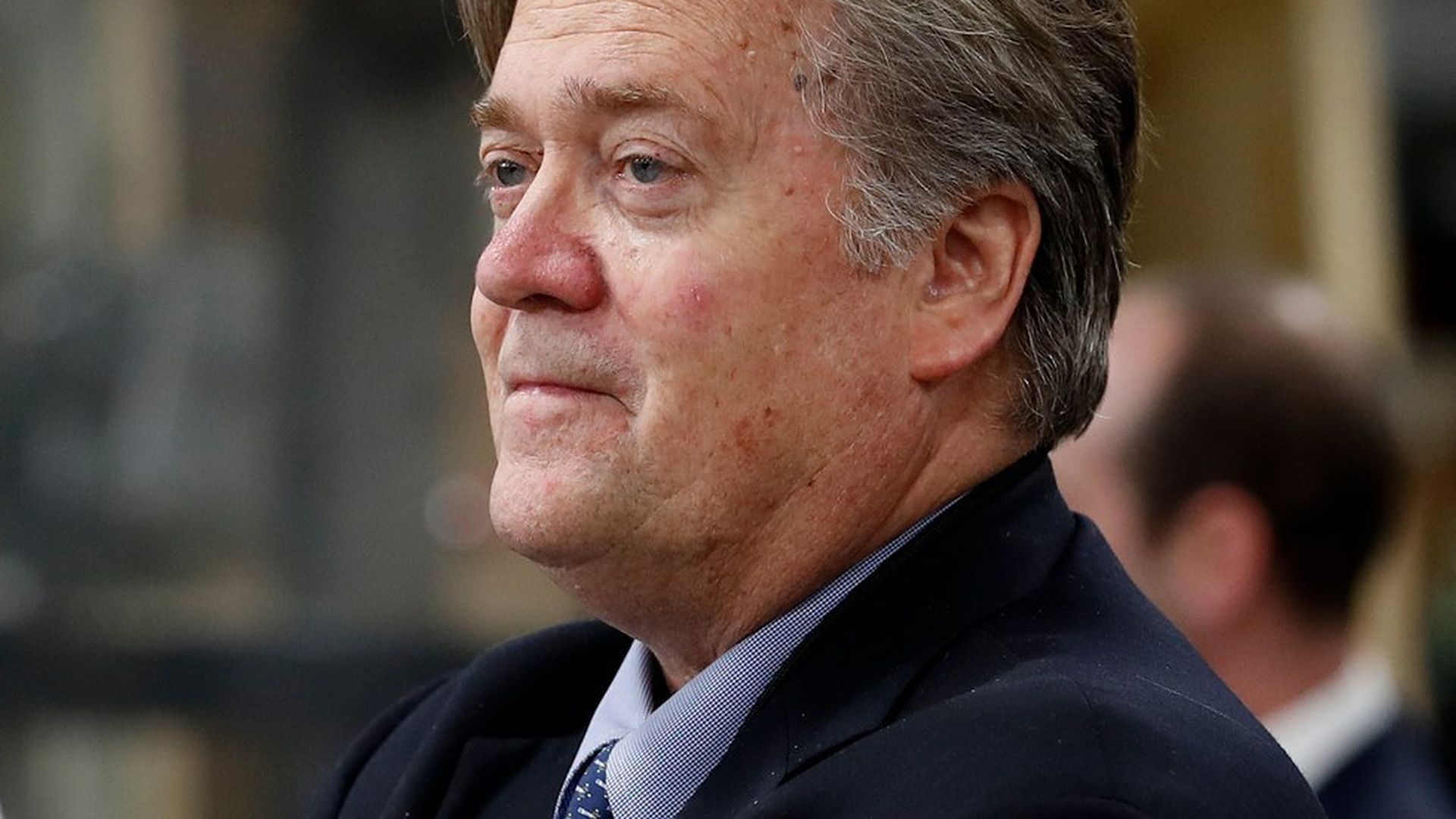 Steve Bannon gave what an associate called "an epic, biggest, baddest defense" of President Trump in yesterday's "60 Minutes" interview with Charlie Rose. which ran several hours.
In defending Trump, he also called for Gary Cohn to resign. "If you're going to break [with Trump], then resign ... I'm talking about Gary Cohn and some other people. If you don't like what he's doing and you don't agree with it then you should resign."
The associate: "Steve puts Republicans on notice that they better support the president or there'll be consequences."
Bannon's hot quote: Trump's predecessors left him Vietnam in Afghanistan, the Cuban Missile Crisis in North Korea and the Bay of Pigs in Venezuela.
Go deeper