Arpaio threatens revenge against those trying to 'destroy' him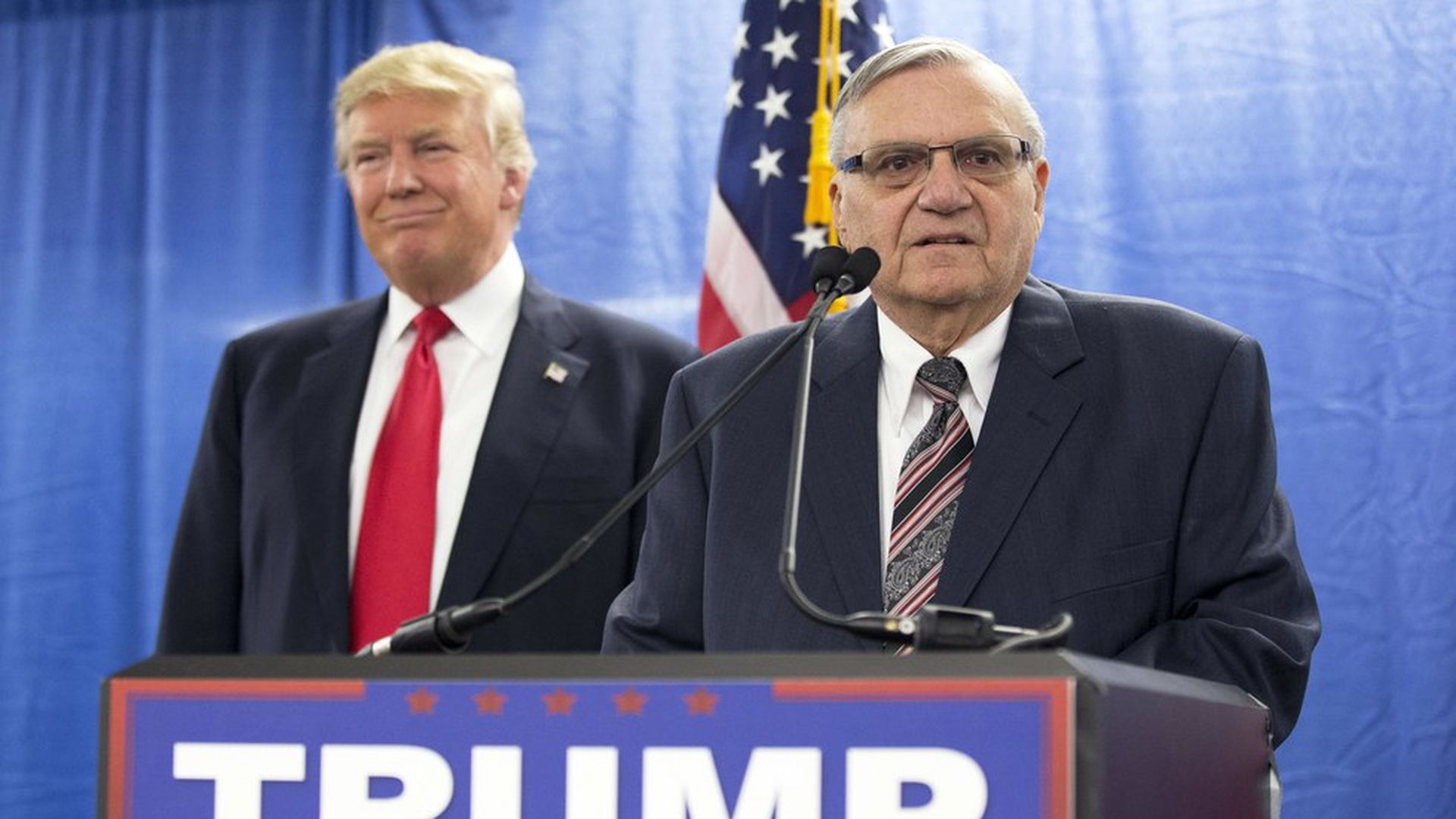 Arpaio in a phoner with Fox's Sean Hannity, two hours after the pardon was issued: "I'm going to do a news conference early next week and get to the bottom of this and show the abuse of the judicial system and politics. I'm not going down without trying to defend myself."
"I'm going to discuss all that with my lawyer. I think people will be shocked. They probably won't believe [the] news media, trying to destroy me all these years. But we'll ... try to get the message out Monday or Tuesday."
The conversation: Jon Favreau, a founder of Crooked Media and co-host of Pod Save America, tweets: "Trump's Arpaio pardon is on par with Trump's Charlottesville response. The guy tortured people because of their ethnicity."
Go deeper