Apple and Amazon team up on takeover bid for Toshiba chips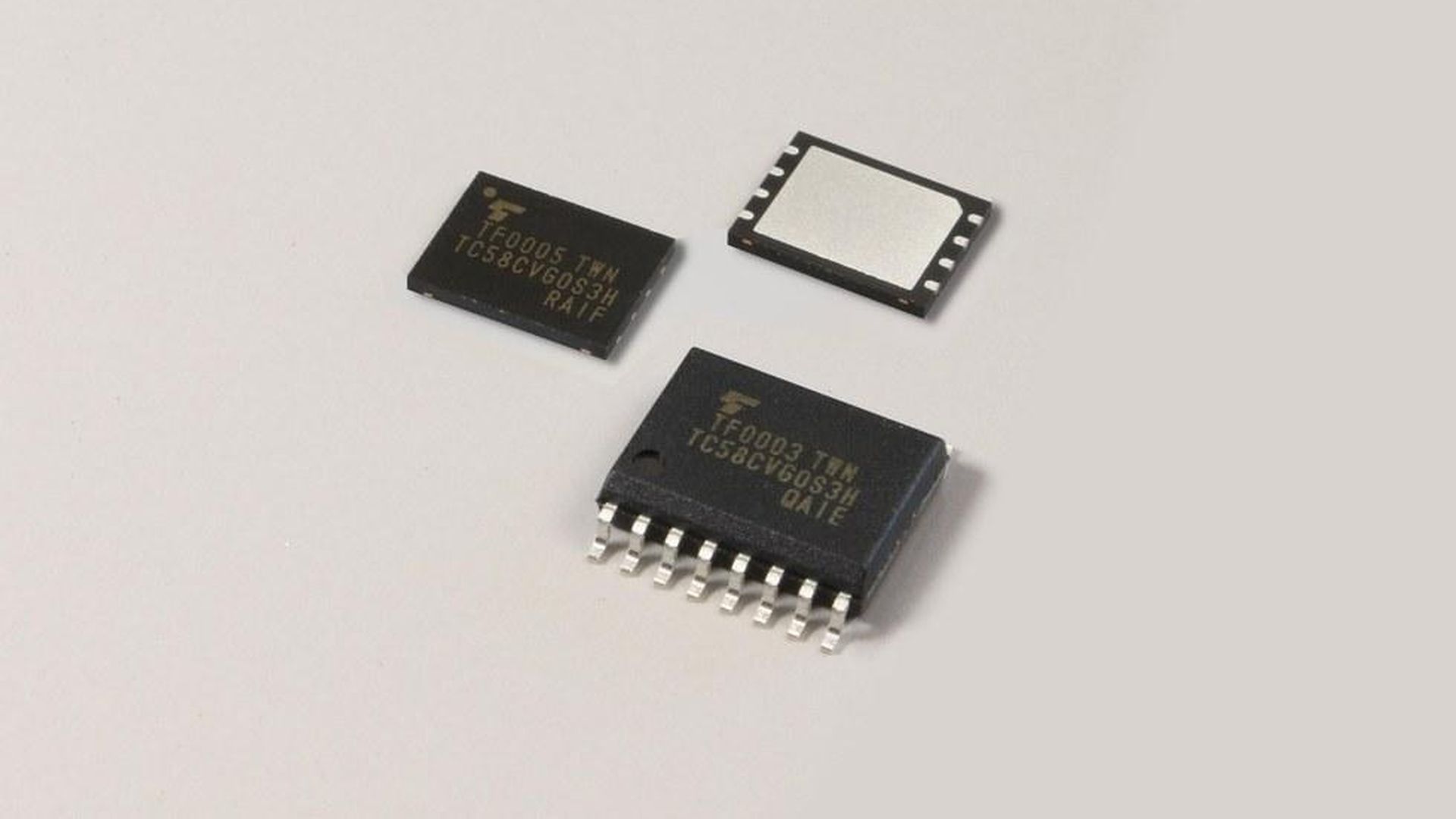 Apple and Amazon are joining forces to support Foxconn's takeover bid for Toshiba Corp.'s semiconductors business, according to a Nikkei interview with Foxconn CEO Terry Gou. Specific financial details of the arrangement are unclear.
Why it's a big deal: This is the world's second-largest maker of NAND-type flash memory chips, and could be valued at more than $18 billion. Moreover, Japan's Toshiba needs the sale proceeds to help cover the massive losses from its U.S. nuclear energy unit (Westinghouse).
Uphill climb: Foxconn is viewed as an underdog in the auction, due to its Chinese government ties, so adding Apple and Amazon might lighten the geopolitical burden a bit. But it's still a long shot, as its rival bidder is led by a Japanese public-private investment partnership (INCJ), which is working with U.S. private equity firm KKR and, possibly, Western Digital (which jointly operates Toshiba's main NAND chips factory). There also is at least one other formal bid, from the pairing of Broadcom and private equity firm Silver Lake.
Go deeper