Another story on Price's donor ties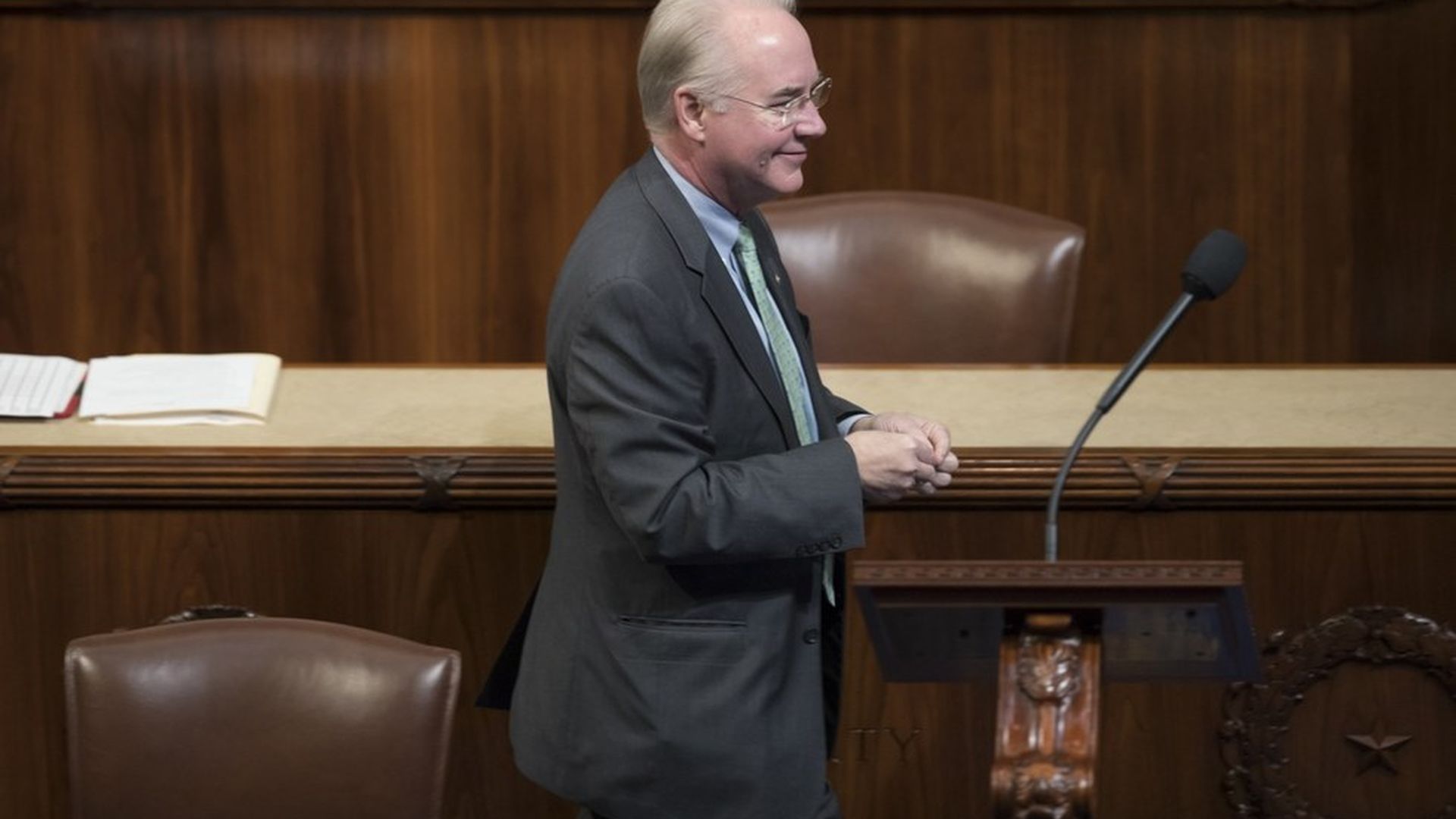 Two things: HHS nominee Price received the maximum campaign donation of $2,700 from the CEO of Arbor Pharmaceuticals LLC. According to ProPublica, last summer one of Price's aides repeatedly emailed the federal Agency for Healthcare Research and Quality in an alleged move to get an unfavorable study taken offline — on behalf of Arbor Pharmaceuticals, whose drug BiDil was at stake in the study.
Why it matters: The storyline of Price's close ties to industry groups is well established by now, but he doesn't need more questions about his ethics, especially after the brutal questioning he got about his stock trades from the Senate HELP Committee Wednesday.
Go deeper