Anonymous donor gives $1 million to NYT school subscriptions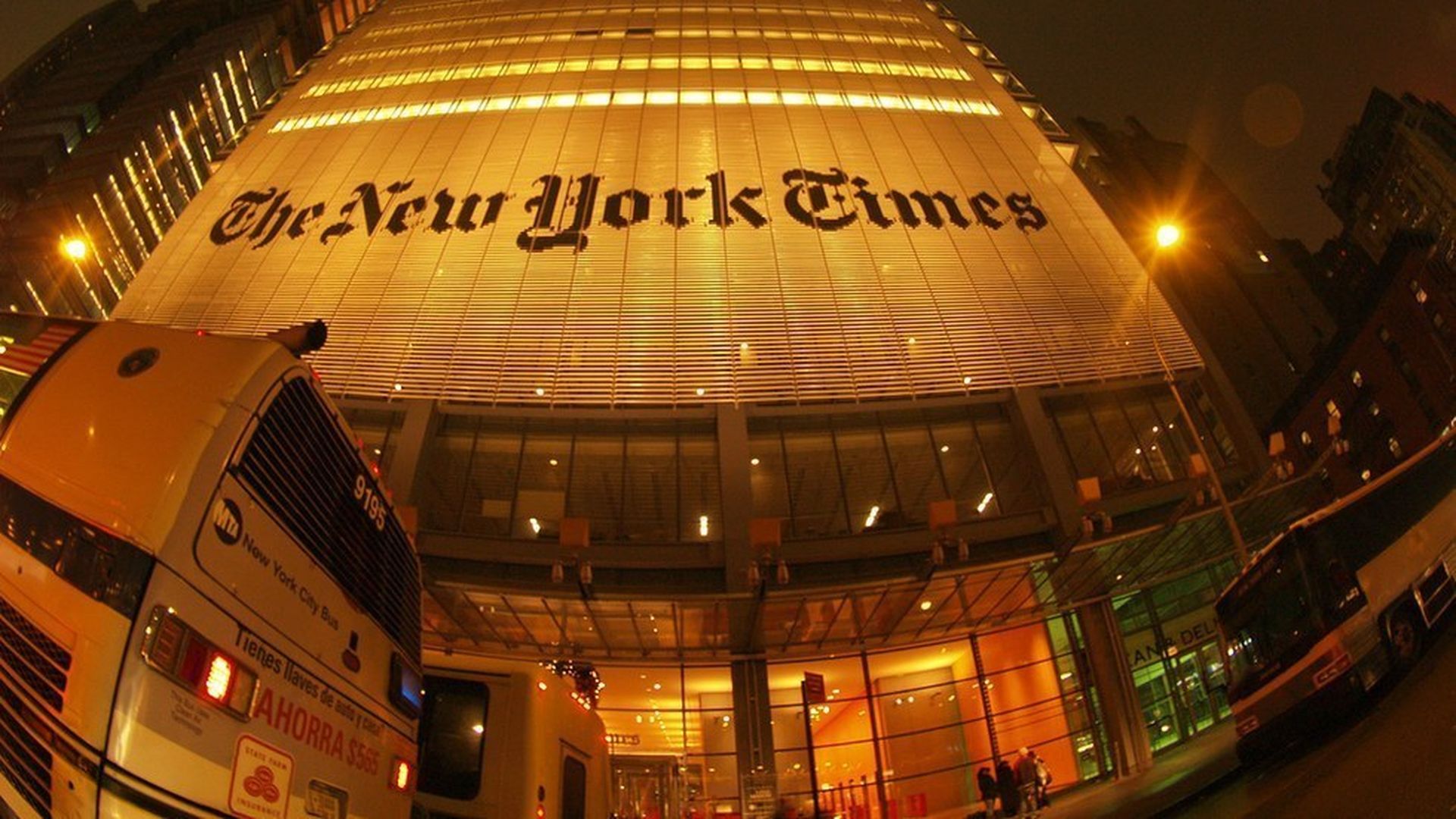 The New York Times announced Thursday a $1 million contribution from an anonymous source to its "sponsor a subscription" program that has thus far granted digital NYT access to more than 1.3 million students in the U.S.
The program was established in February in response to surplus subscription revenue, driven by the surge of subscriptions after Trump's November election win. So far, The Times has received over 15,000 separate contributions, with nearly 1,000 from international donors.
Why it matters: The Times' revenue dropped 9% last year due to a 16% loss in print advertising revenue. Their goal to hit $800 million in digital revenue is boosted by a surge in donations.
Go deeper