An "exercise pill" so you don't have to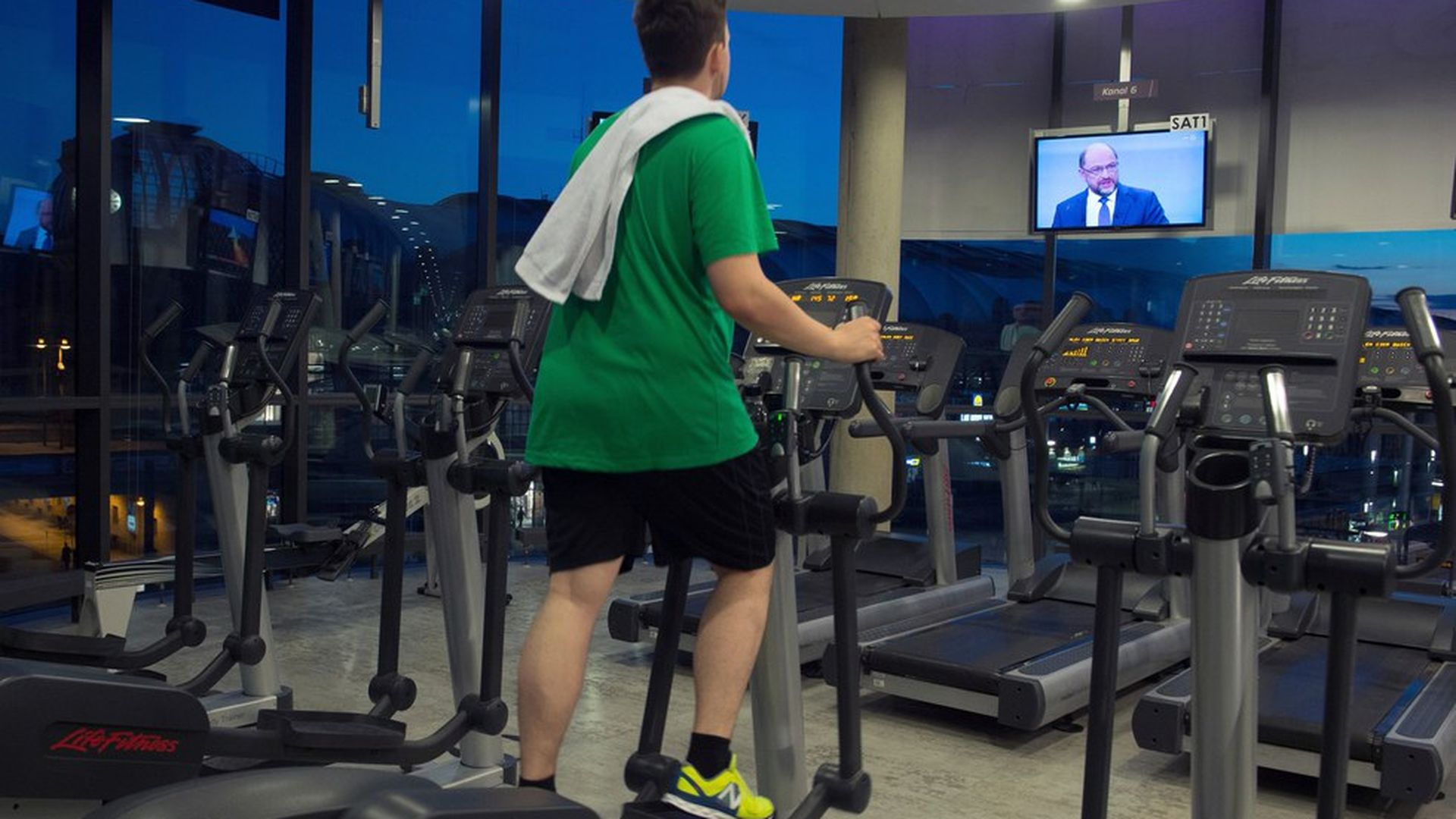 The New Yorker's "Annals of Science: A Pill to Make Exercise Obsolete — What if a drug could give you all the benefits of a workout?" by Nicola Twilley: "The drug works by mimicking the effect of endurance exercise on one particular gene ... By binding itself to the receptor for this gene, [the drug] reconfigures it in a way that alters the messages the gene sends — boosting the signal to break down and burn fat."
But, but, but: "I called Tim Willson, the drug's designer, to ask whether he would take it. 'No,' he said, without hesitation. I contacted the other researchers and found that none of them had ever taken an exercise pill, in any form."
Go deeper