America still prescribes three times as many opioids as Europe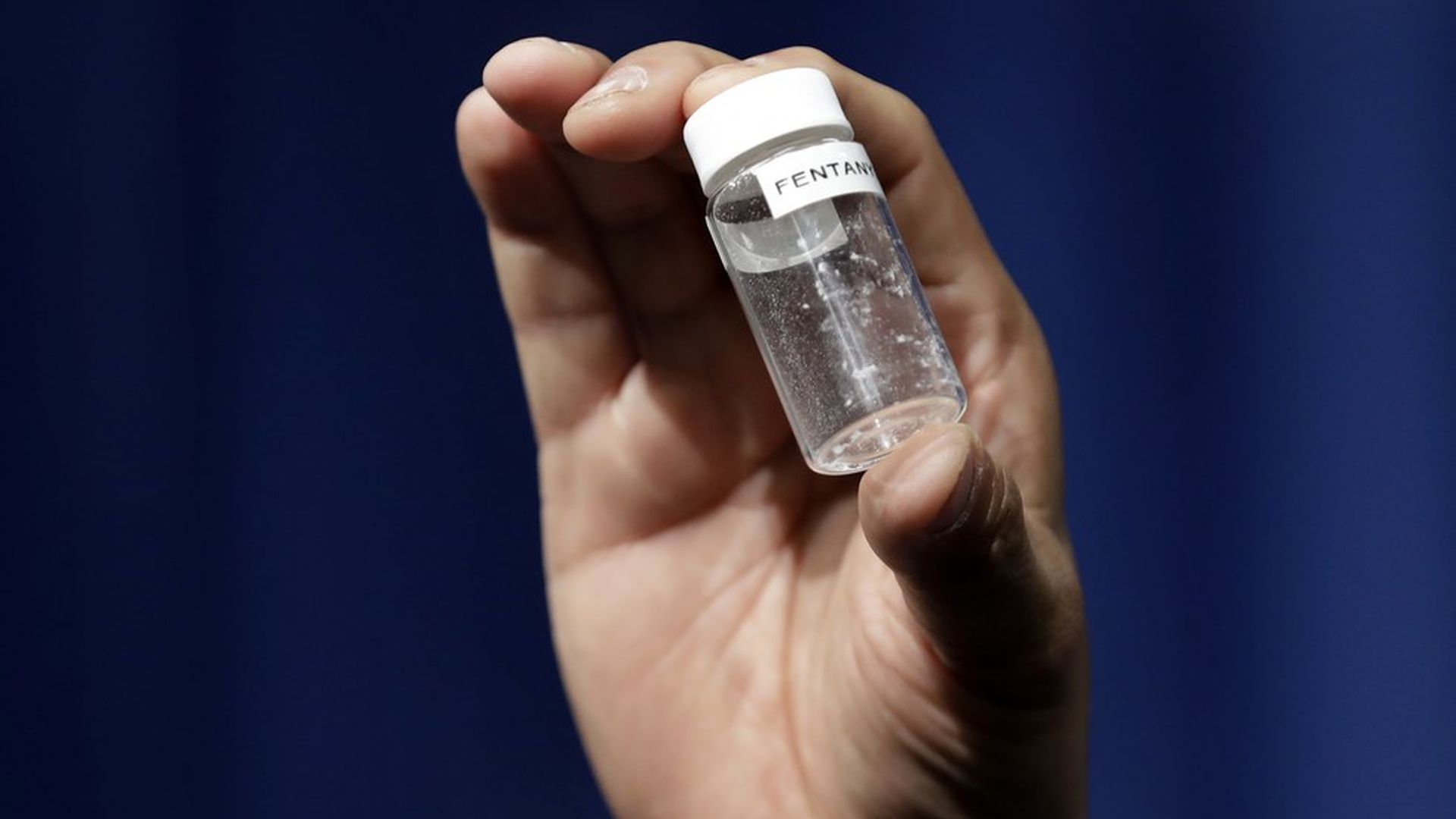 The CDC says American doctors have curbed their opioid prescription rate by 18% from 2010 to 2015, but are still prescribing three times as many opioids as their European counterparts, per NPR.
"We are still massively overprescribing," Andrew Kolodny, an addiction specialist at Brandeis University, told NPR. And the average length of prescriptions has risen from 13 to 18 days between 2010 and 2015. Longer periods of use increase chances of addiction.
Why it matters:
Prescription opioids kill tens of thousands each year from overdoses, and they often lead to dependence on
more deadly opioids
such as heroin and fentanyl. Still, U.S. doctors hand out
over 650,000 opioid prescriptions
daily.
Go deeper