Amazon slashes Whole Foods prices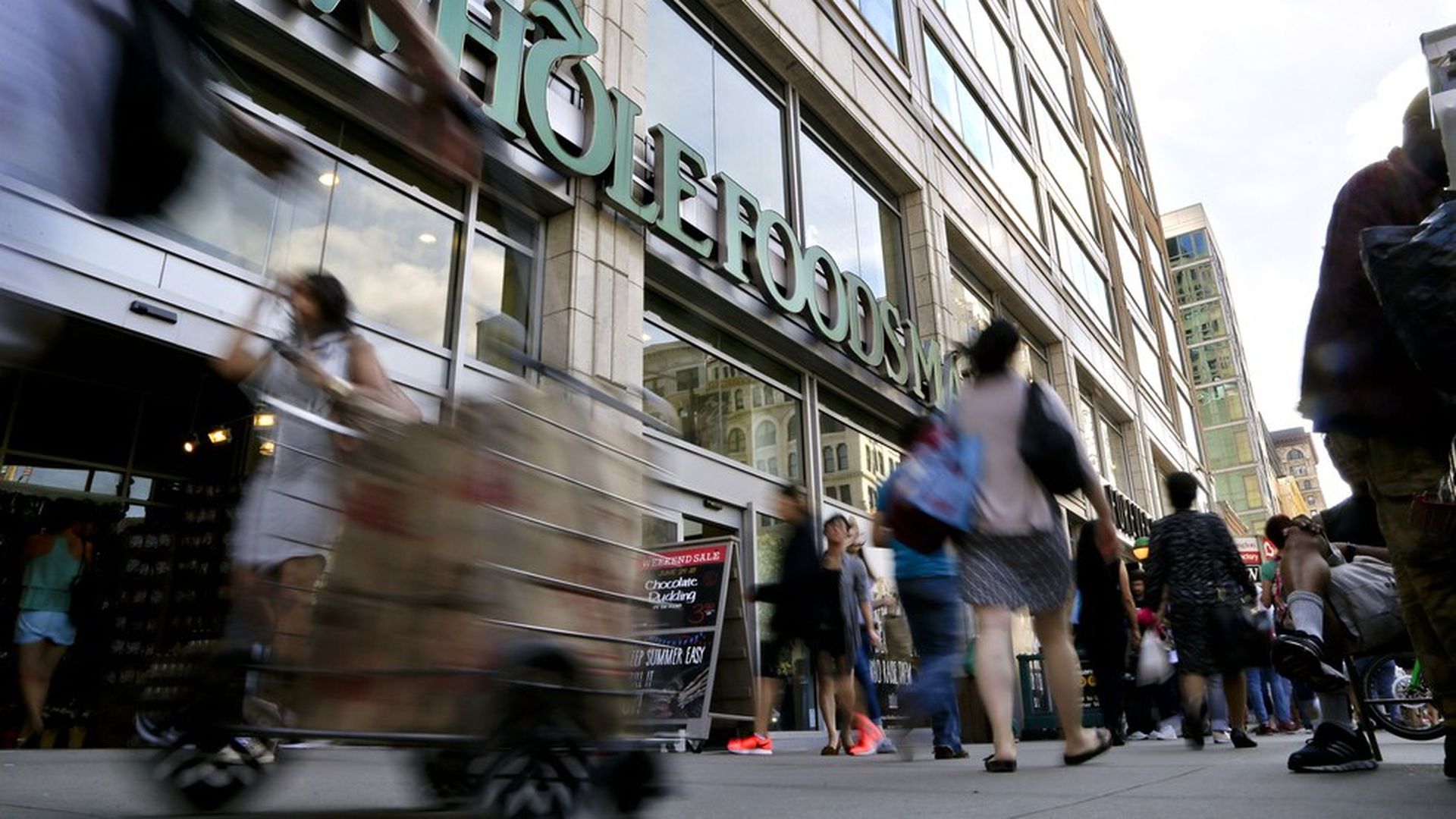 On Day 1 as Whole Foods' new owner, Amazon followed through on its promise to lower prices at the upscale grocery chain, Bloomberg reports.
Why it matters: Shares in competing grocers Kroger and Walmart fell after Amazon first announced the price cuts last week, with Kroger plummeting 8%. Monday morning, Kroger shares fell again, as much as 2%.
The cuts, at a Manhattan Whole Foods:
Fuji apples, by the pound: from $3.49 to $1.99
Bananas, by the pound: $0.79 to $0.49
Avocados, each: from $2.79 to $1.99
Rotisserie chicken: $13.99 to $9.99
Steaks, by the pound: $16.99 to $13.99
Go deeper