Amazon hiring drive draws 20,000 applications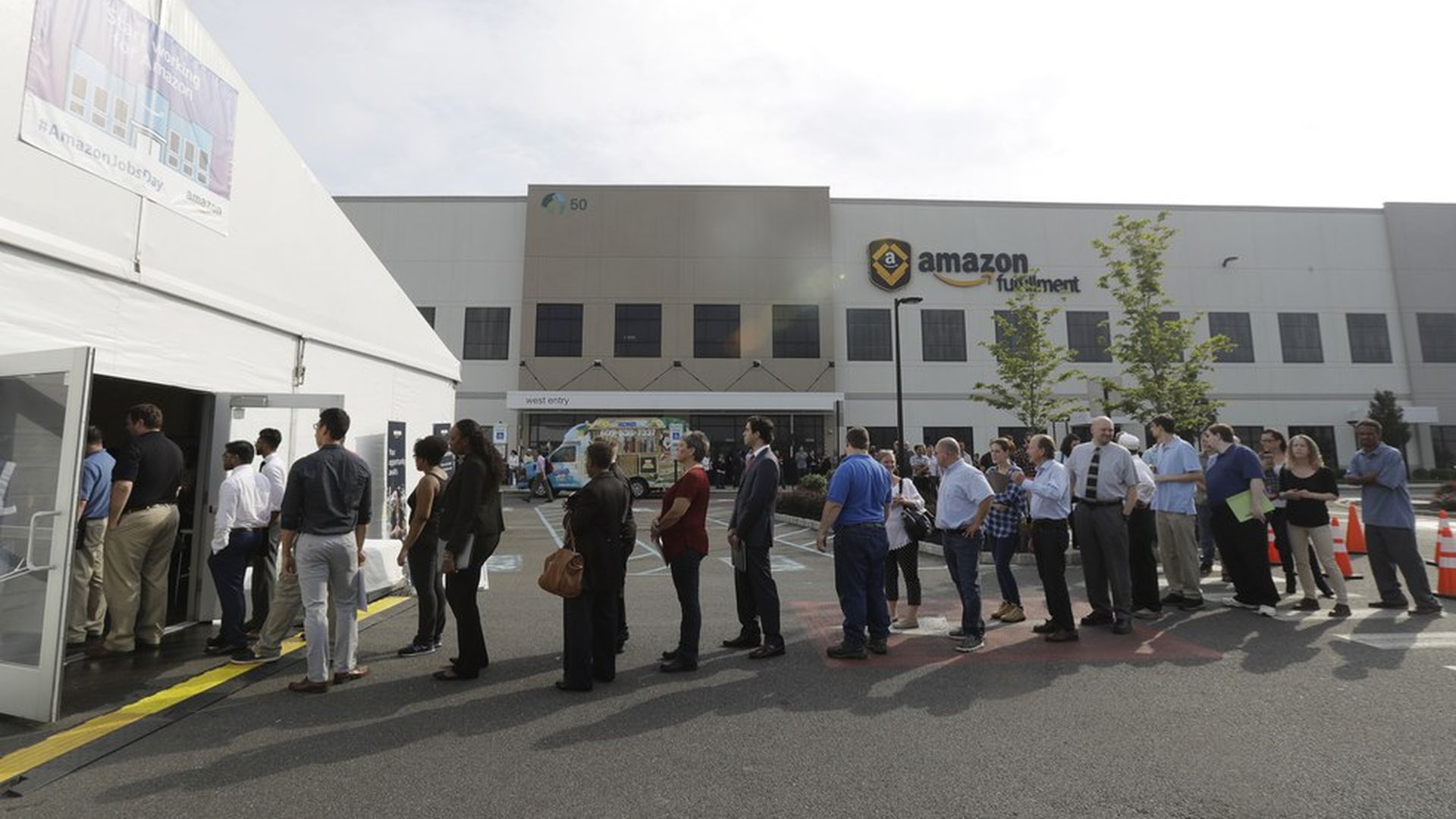 "Thousands of people showed up [yesterday] for a chance to pack and ship products to Amazon customers, as the e-commerce company held a giant job fair at nearly a dozen U.S. warehouses," AP Technology Writer Matt O'Brien reports from Fall River, Mass.:
"Although the wages offered [$11.50 to $13.75 an hour, depending on location, which would be $23,920 to $28,600 for a 40-hour, 52-week week] will make it hard for some to make ends meet, many of the candidates were excited by the prospect of health insurance and other benefits."
"Amazon said it received 'a record-breaking 20,000 applications' and hired thousands of people on the spot ... Most of the jobs are full-time positions in packing, sorting and shipping."
Why it matters: "It's common for Amazon to ramp up its shipping center staff in August to prepare for holiday shopping. But the magnitude of its current hiring spree underscores Amazon's growth when traditional retailers are closing stores."
Go deeper