Amazon, Apple reportedly vying for Bond franchise rights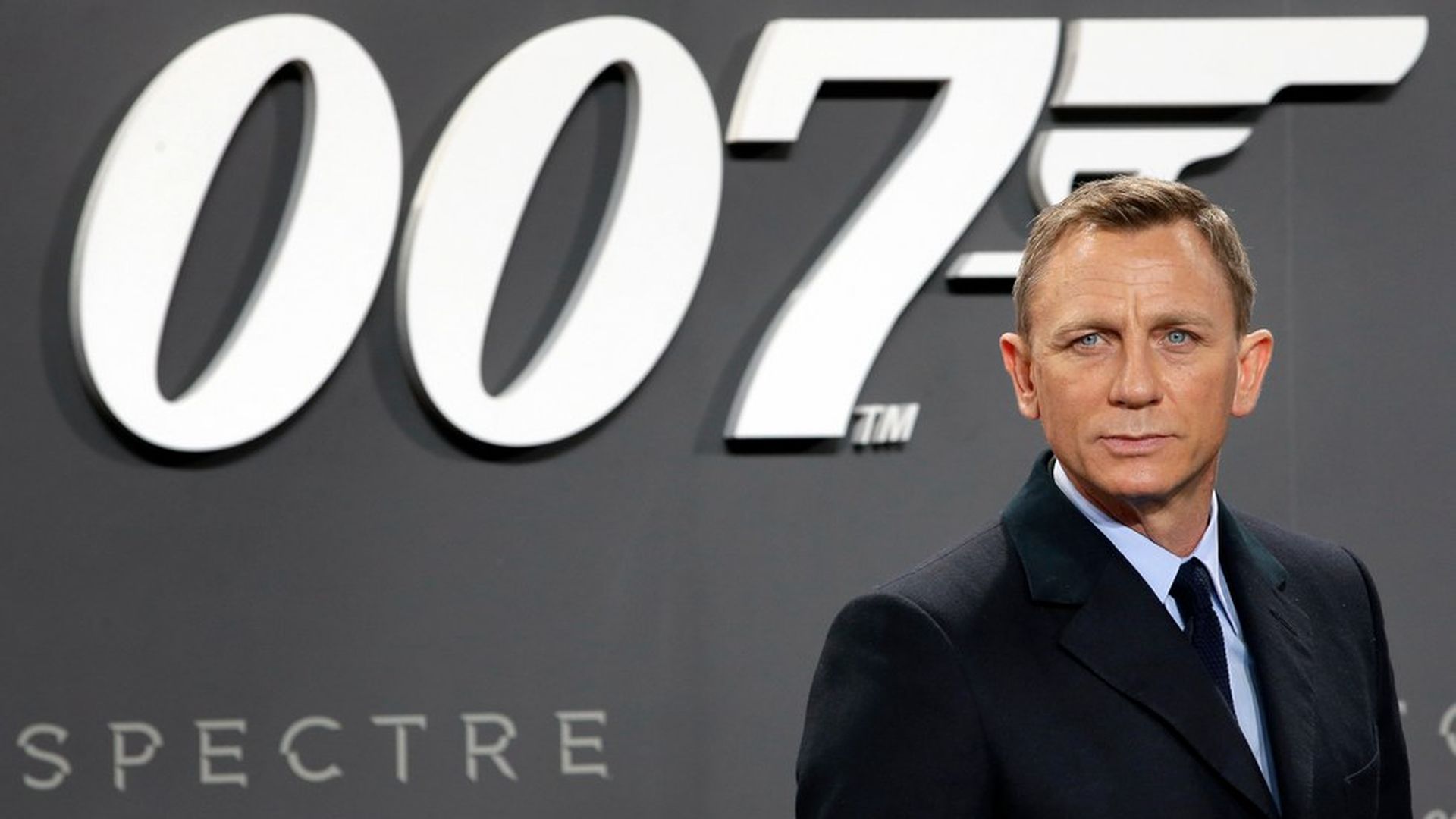 Amazon and Apple are competing for the distribution rights to the next James Bond movie, according to The Hollywood Reporter. While Warner Brothers is in the lead to win the contract, both tech giants are reportedly willing to spend just as much, a sign that should worry Warner Brothers and the other traditional Hollywood studios also trying to win the Bond business, like MGM, Universal, Fox and Sony. Many other big series, like Pixar (Disney) and Millarworld (Netflix), have already been picked up by tech or major media companies.
Why it matters: Since the 1960's, the 007 franchise has been distributed by traditional movie studios, like United Artists, MGM and, until 2015's "Spectre," Sony. But Hollywood studios are facing a major economic crisis. Box office revenue hit a 25-year low this past season, as consumers continued to migrate from theaters to digital streaming services like Amazon and Netflix. Big-budget tech companies, like Amazon, Netflix and YouTube, are pouring billions of dollars into buying original content and distribution rights to lure consumers to their platforms.
Apple, Amazon move into media: These two companies, specifically, have been making big investments in their content businesses this year, poaching Hollywood talent and pouring dollars into big-name titles. In June, Apple hired two Sony executives to lead its original programming business and in August, it was reported that Apple would invest $1 billion in content. Amazon spent $10 million for Manchester by the Sea at Sundance Film Festival in 2016 and announced in July it would distribute Woody Allen's next film on its own platform.
Go deeper