Almost half of women say they've experienced harassment at work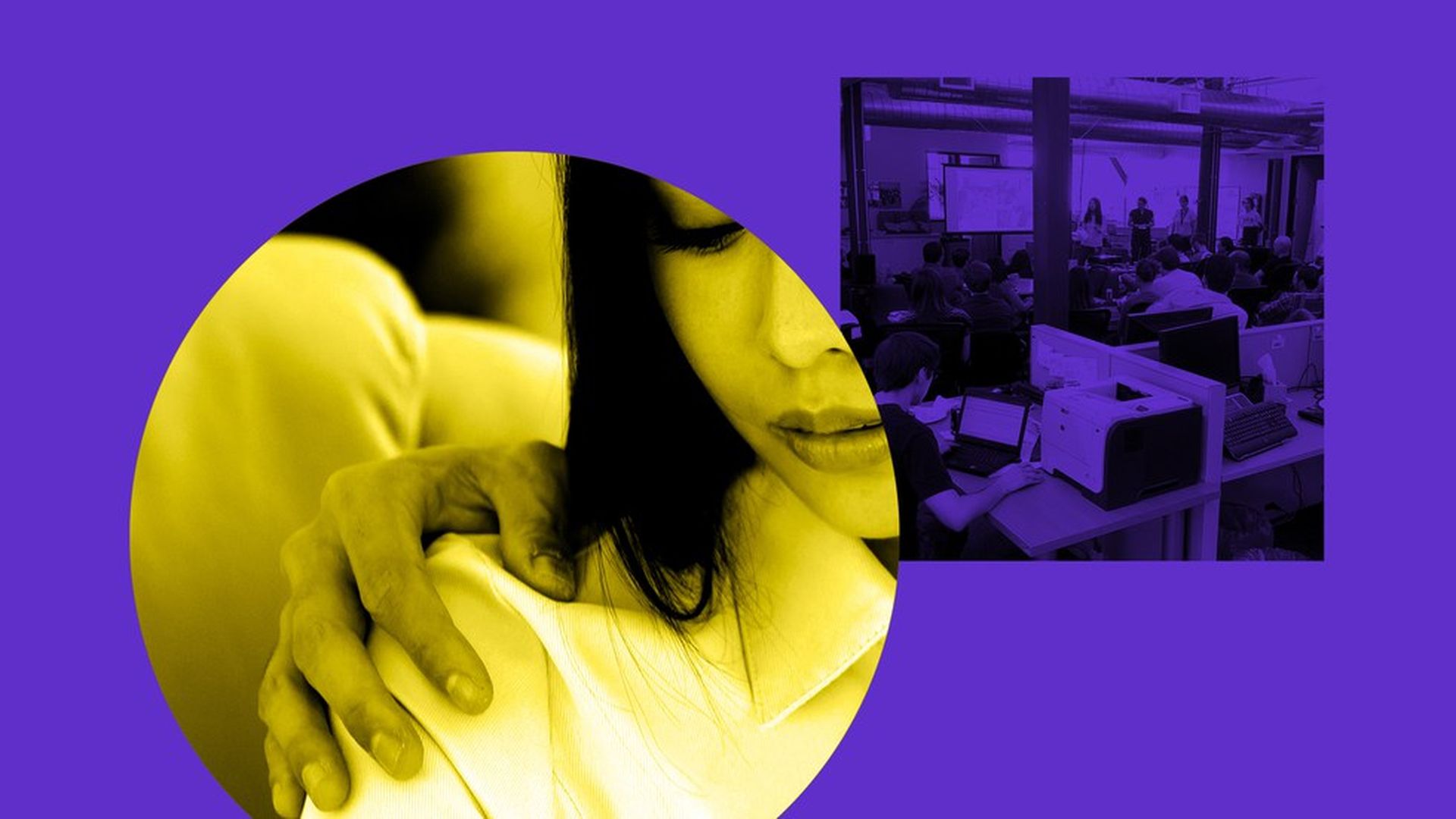 48% of women who are currently employed in the United States report they have personally experienced an unwelcome sexual advance or verbal or physical harassment at work, according to an NBC News and Wall Street Journal poll.
Meanwhile, 41% of men who are currently employed say they have personally witnessed the mistreatment of women in the workplace.
Most Americans (67%) believe sexual harassment happens in most or almost all workplaces. Of the age groups surveyed, women aged 18-49 believed that the most (78%), compared to men older than 50, who believed that the least (55%).
The partisan divide: Democrats and independents viewed it as more prevalent than Republicans do.
49% of men say recent stories about sexual harassment are making them rethink their behavior around women.
Go deeper