All the President's phone friends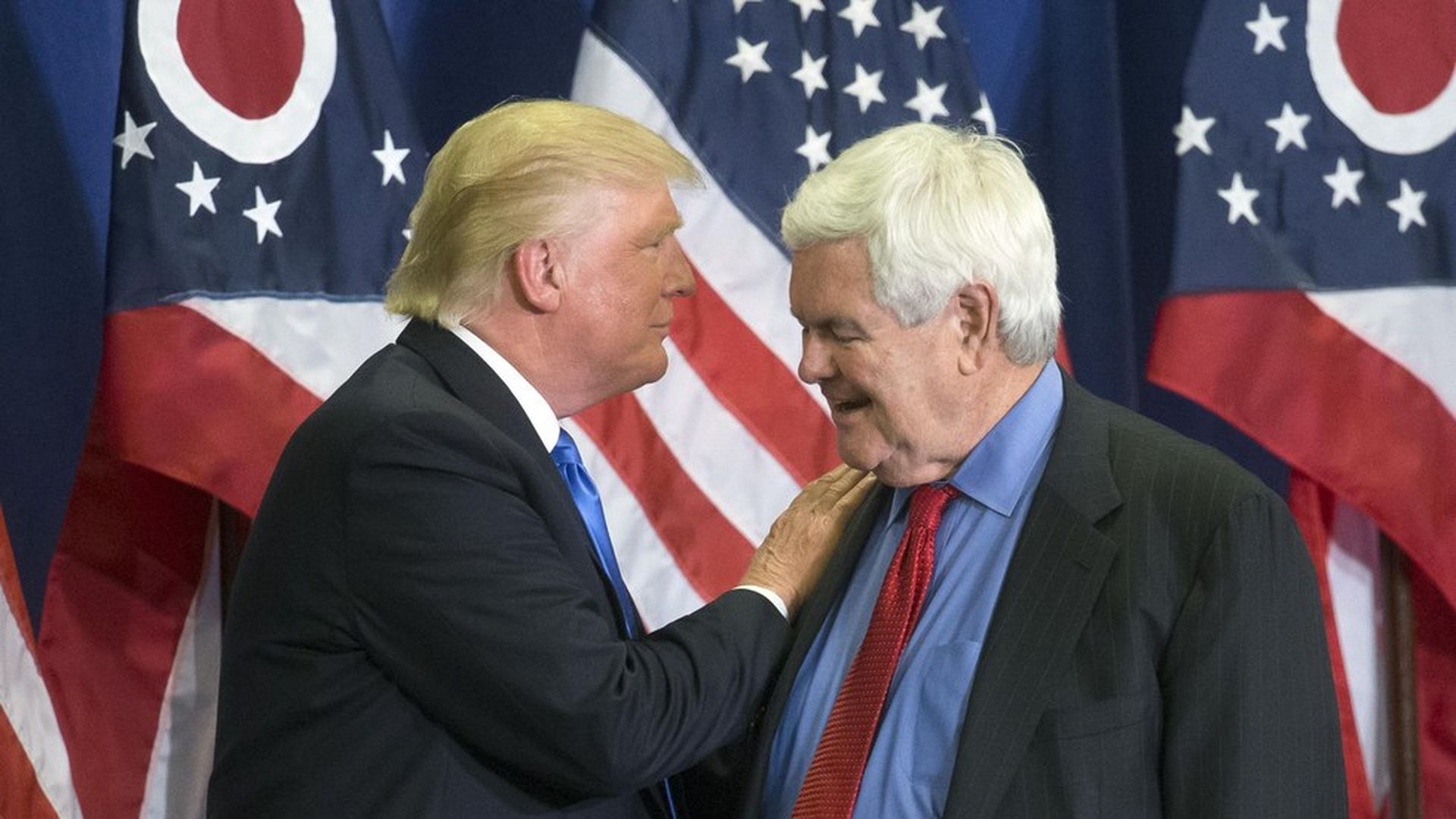 The N.Y. Times' Maggie Haberman and Glenn Thrush, setting the pace on Trump-Insider coverage, today have a front-page splash on "The Outer Circle" — the 20 family, friends and acquaintances President Trump frequently consults in addition to his White House advisers. The list includes names like Murdoch, Gingrich, Stone and Christie.
@GlennThrush: "While the insiders brawl and bawl these 20 outsiders are quietly steering the USS Donald J. Trump."
@MaggieNYT: "Of people Trump talks to, Murdoch and Hannity are high on the list ... Trump does not speak to these folks in equal amounts, and some far less than others ...
"Trump often asks people 'what do you think about XYZ,' whether it's an ... aide or an event or a proposal. Sometimes it reflects a pending change. Other times it is basically a verbal ... tic to start a conversation and engage with someone. The things Trump says don't always convey deeper meaning. ...
"[Roger] Stone won't say when he talks to Trump (others say yes) but he is ubiquitous defender/among those who know him best."
We asked around last night about who was missing. The top nominees were Sheldon Adelson, Rudy Giuliani and Peter Thiel.
Go deeper