Albatross are in decline, mirroring drops in shorebirds around the world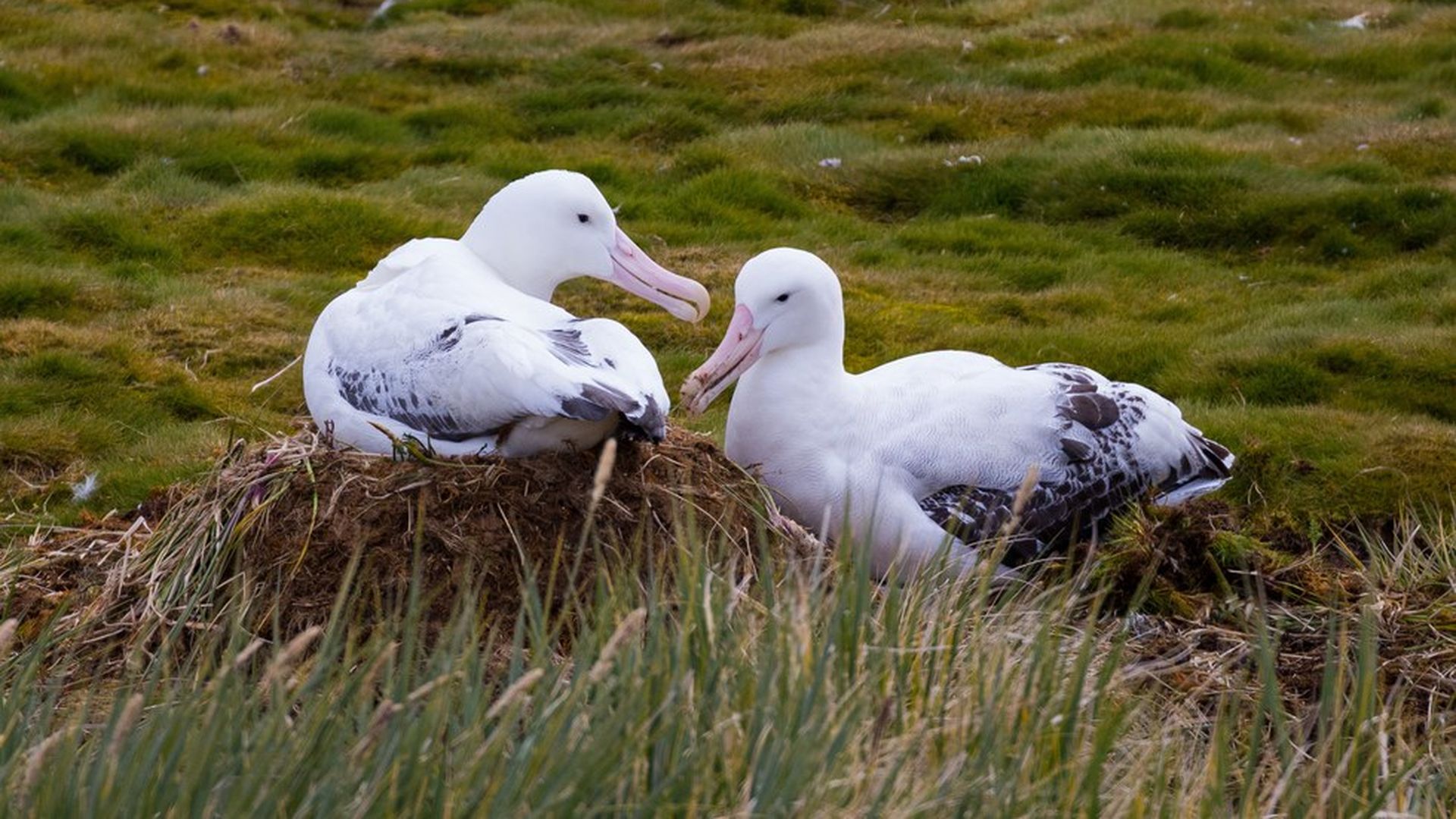 Populations of wandering albatross are half as large as they were in the 1980s, according to a paper published Monday in the journal Proceedings of the National Academy of Sciences.
What's happening: According to the BBC, there are two main reasons for the bird's decline:
Fishing: The birds "often try to take the bait on longline fishing gear. They get snagged on hooks, are pulled under the water and are drowned."
The climate: The birds are vulnerable to shifts in feeding grounds caused by events like El Nino and climate change.
Why it matters: It's not just wandering albatross. A study published last year in Nature found seabird populations are crashing around the globe, and another published in PLOS One in 2015 found that seabird numbers have dropped 70 percent in 60 years.
Go deeper