Alaska hopes rise on China deal and ANWR bill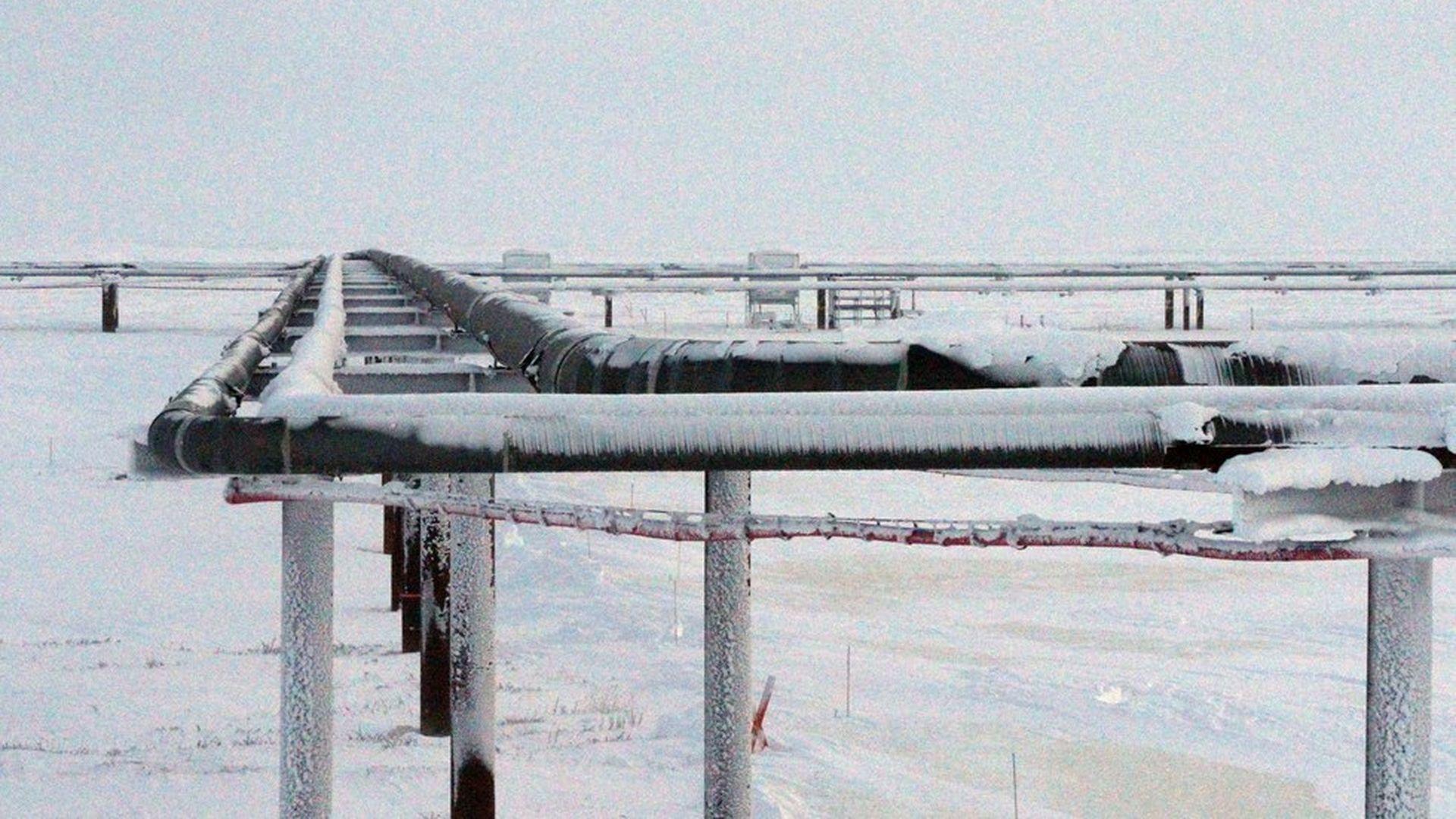 Last night brought a couple of developments that signal potential for big new oil-and-gas projects in Alaska, but both come with plenty of caveats.
Why it matters: Officials in Alaska have long been searching for ways to revive the state's oil production, which has fallen to just a quarter of its late '80s peak, and to find a pathway for bringing large natural gas reserves to market.
China eyes big LNG investment: In a deal announced in conjunction with President Trump's trip to China, China pledged to invest in a major liquefied natural gas project in Alaska.
The joint development agreement is between Sinopec, Chinese state-owned CIC Capital Corp., Bank of China, the state of Alaska and the Alaska Gasline Development Corporation.
Via Reuters, U.S. officials said the plan would bring $43 billion in investment, create 12,000 jobs during construction and cut the U.S. trade deficit with Asia.
Reality check: Yes, the concept of the deal makes sense on both sides at a time when China's LNG imports have been rising. But in a short note circulated to reporters this morning, the prominent consultancy Wood Mackenzie cautions that the deal remains speculative and final investment decisions would be years away.
"The main issue for the Alaska LNG project is its high cost," said Kerry-Anne Shanks, WoodMac's head of Asia gas and LNG research.
"Sinopec may be able to secure cheaper LNG supply elsewhere," she said.
Next phase of ANWR battle set: Last night Senate Energy and Natural Resources chairwoman Lisa Murkowski, an Alaska Republican, announced that the committee would mark up legislation next Wednesday to authorize oil exploration on the coastal plain of the Arctic National Wildlife Refuge.
The bill that Alaska lawmakers unveiled is here.
It's moving under budget reconciliation, which means it's not subject to Senate filibusters.
GOP control of Washington means ANWR drilling advocates are closer opening the coastal plain of the refuge to drilling than at any time since the mid-2000s, when an effort fell just short.
Yes, but: Uncertainties abound. The effort is linked to GOP plans to move tax legislation through the budget reconciliation process, which could fall apart.
And as we noted here, modest oil prices and ample opportunities elsewhere create question marks around the level of industry interest in expensive Arctic projects that would also face litigation from environmentalists.
Go deeper